Tips & Trik
Cara Mengganti Tema Android Menjadi Tampilan Windows Phone
Pertanyaan semacam, bagaimana cara mengganti tema Android sering ditujukan kepada penulis oleh teman dan kerabat. Sebagian di antara mereka memperoleh jawaban secara lisan atau dengan berupaya sendiri. Tapi ada pertanyaan begini, bagaimana mengganti tema Android menjadi tampilan Windows Phone.
Untuk menjawab pertanyaan yang seperti itu Anda harus ikuti panduan berikut.
Buka aplikasi Google Play Store kemudian ketikkan launcher 7 di form pencarian. Dari hasil yang ditampilkan tapLauncher 7 dari Timo Kujala.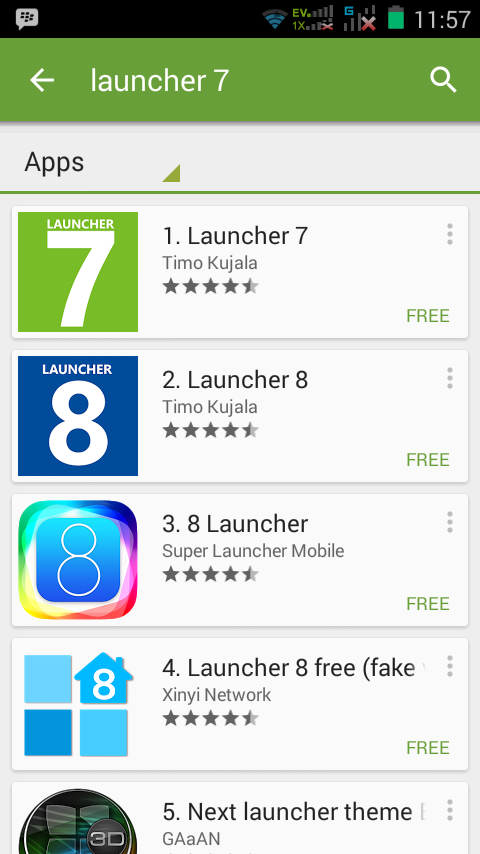 Info Menarik:Cara Mengubah Tampilan Smartphone Android Menjadi Seperti Xiaomi Tanpa Root
Selanjutnya tapInstall untuk memasang launcher.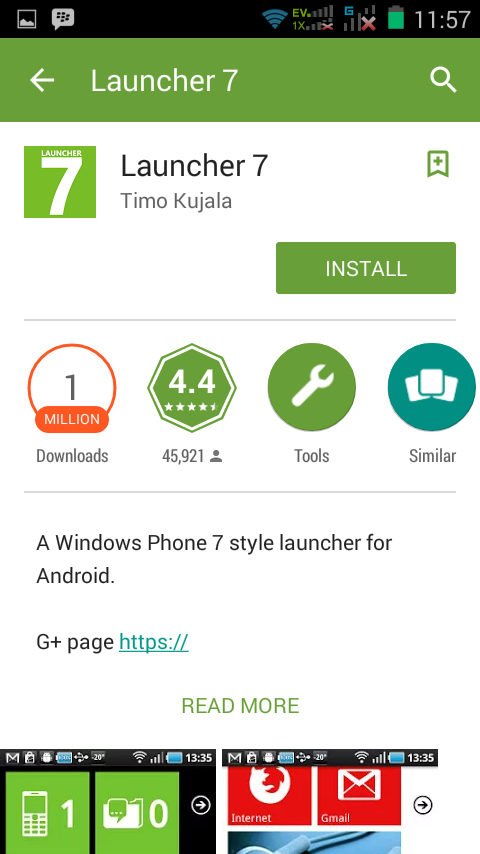 Setelah terpasang, tap tombol Open langsung dari sana.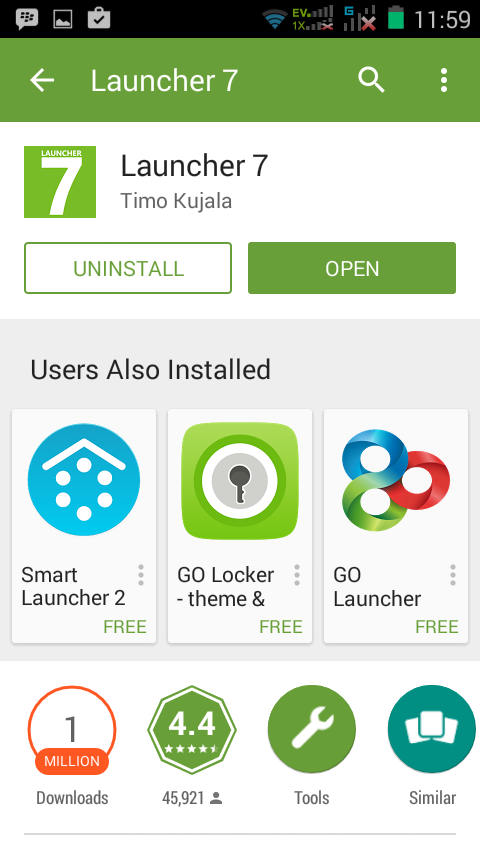 Info Menarik:Percantik Tampilan Smartphone Android Kamu Dengan Dodol Launcher (+Tutorial)
Anda kemudian akan dibawa ke jendela seperti ini. Ada beberapa panel tile yang harus Anda isi dengan aplikasi sesuai dengan bagiannya masing-masing. Misalnya yang pertama adalah tile Phone (paling atas).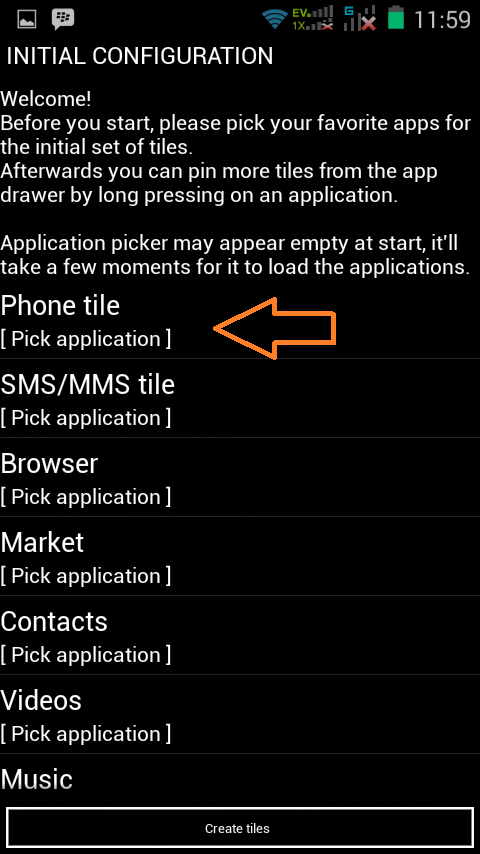 Dari daftar aplikasi yang muncul temukan aplikasi Phone dan tap.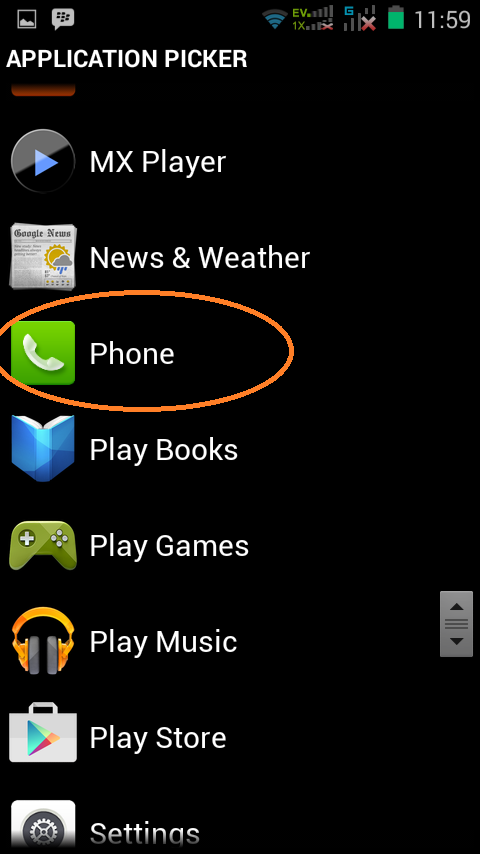 Beranjak ke bagian SMS/MMS tile, tap dan temukan aplikasi pesan dari daftar.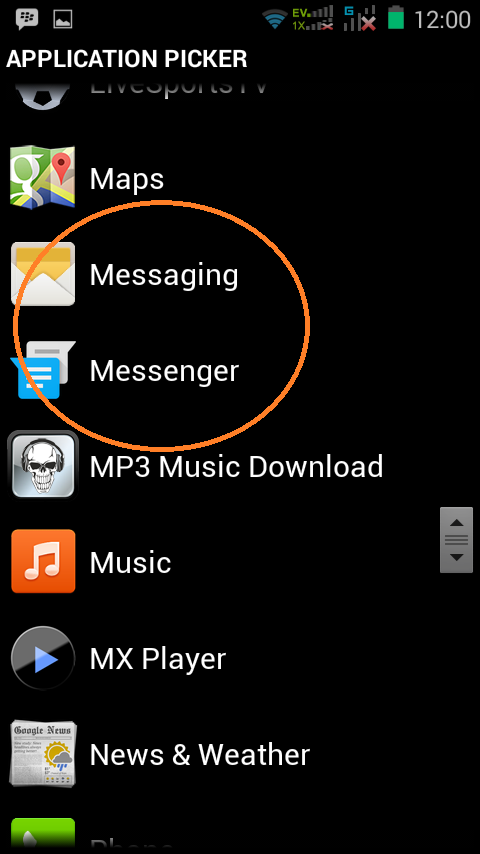 Info Menarik:Cara Mengamankan Hp Android Dari Maling Menggunakan Aplikasi
Setelah semua terisi, tap Create tiles.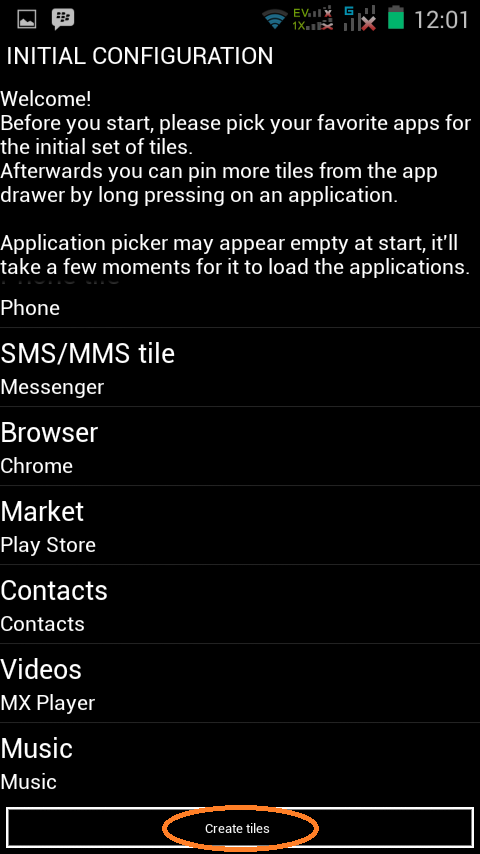 Hasilnya seperti ini. Keren kan? Tapi kok warna latar tile-nya seragam. Apa tidak bisa dibuat beda? Bisa dong!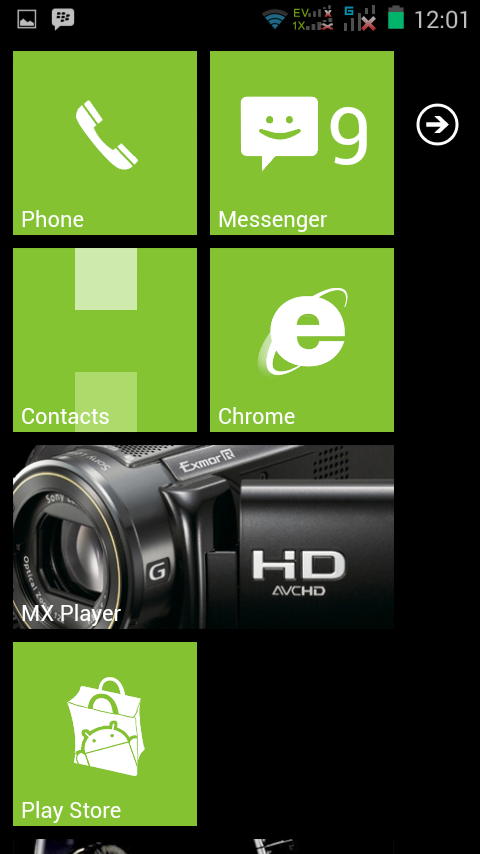 Tap dan tahan di salah satu tile, kemudian tap ikon pensil seperti yang ditandai di dalam gambar ini.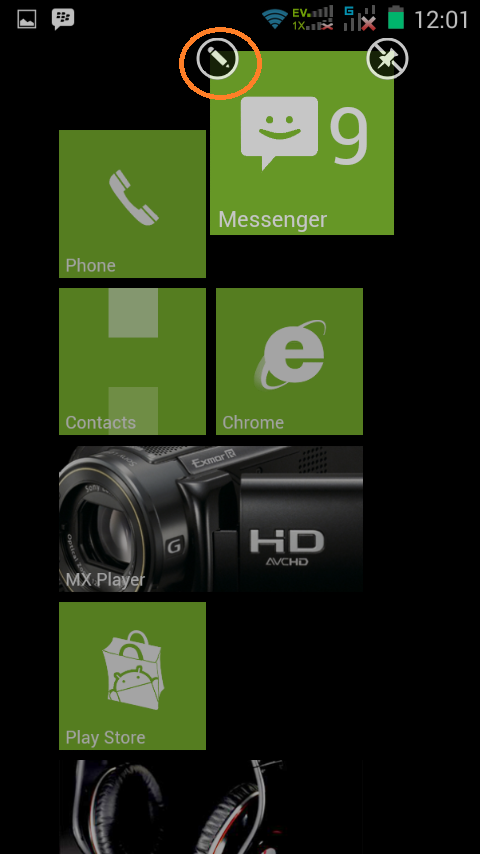 Info Menarik:Pengertian dan Cara Mengatasi Bootloop di Android
Berikutnya tap tombol Change Color.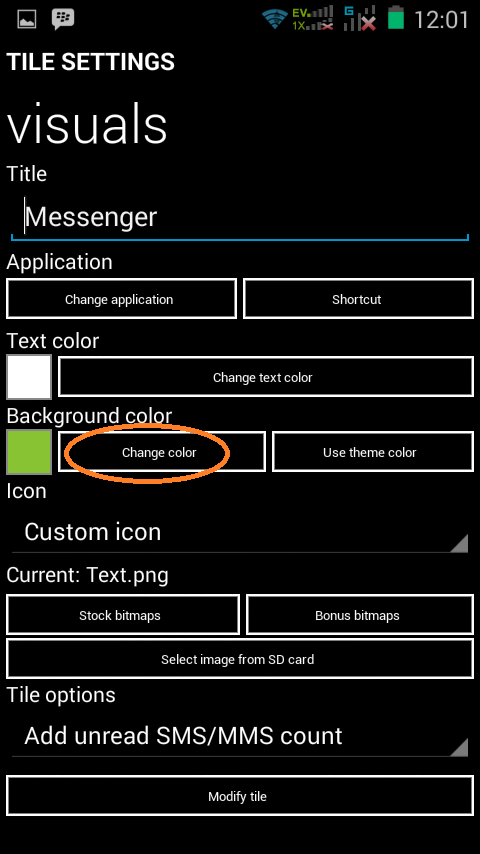 Tap salah satu opsi, rekomendasi saya tap Stock accents.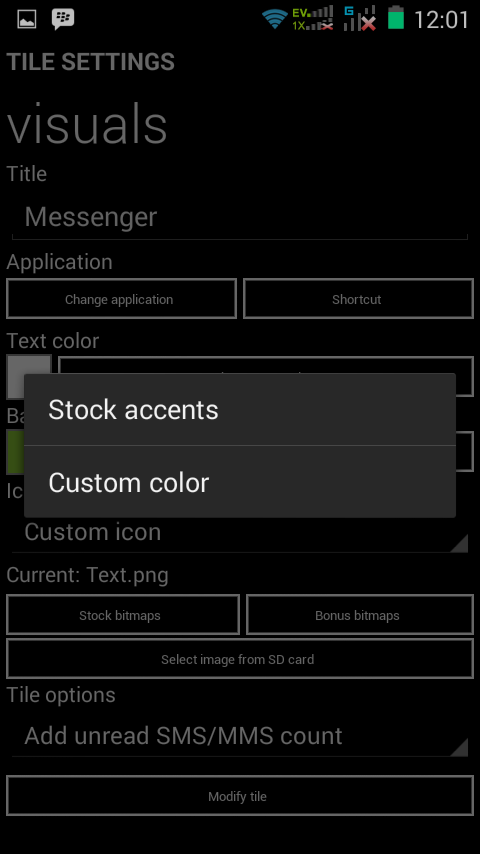 Pilih warna yang tersedia dan setelah selesai tap Modify Tile.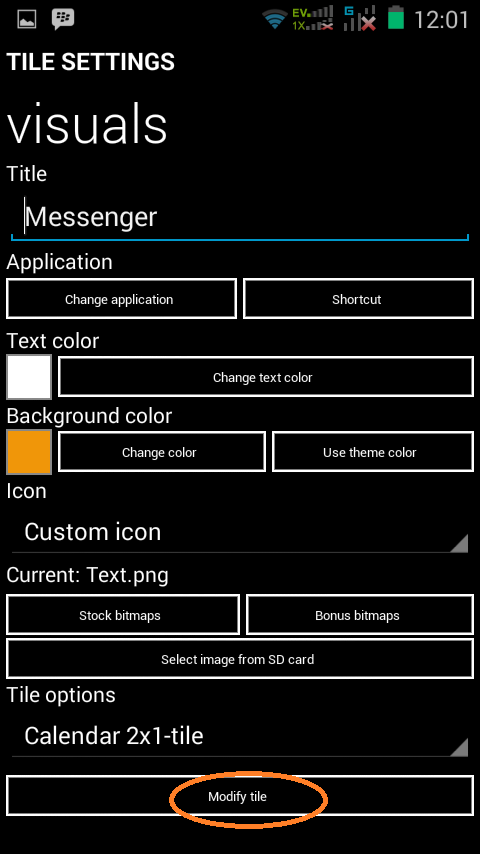 Tuh warnanya berubah kan? Lakukan pada tile yang sekiranya ingin anda ubah warnanya. Selain itu ada panel pengaturan yang dapat Anda otak-atik, caranya tap tombol menu perangkat atau geser layar home dari bawah ke atas. Nanti akan muncul panel seperti ini, tapLauncher7 Settings.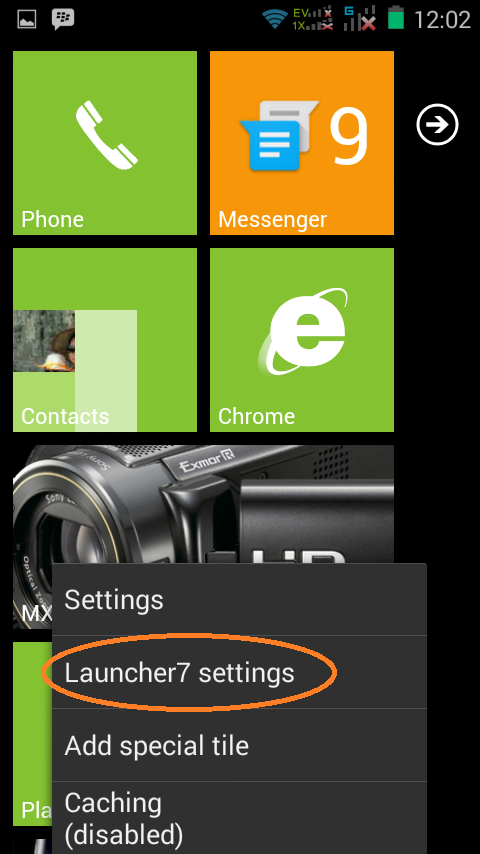 Di panel Settings ada beberapa opsi yang dapat Anda pergunakan untuk menyesuaikan tatap muka mulai animasi, jumlah tile, perilaku saat bergeser, dan lain-lain.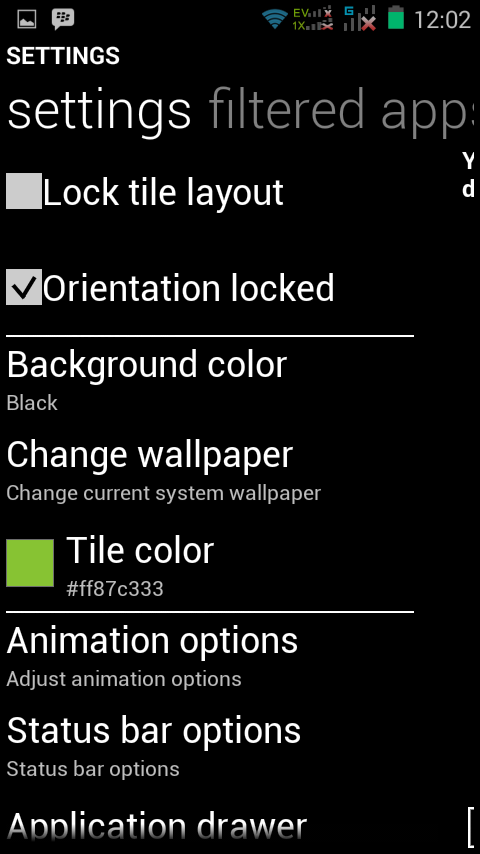 Info Menarik:5 Aplikasi Kamera Android Gratis Paling "Ngetop" di Google Play Store
Untuk mengakses menu, dari layar home geser dari kanan ke kiri. Berikutnya dari menu tersebut Anda dapat menambahkan aplikasi ke halaman home dalam bentuk tile. Caranya tap dan tahan salah satu aplikasi dan tap Pin to home screen.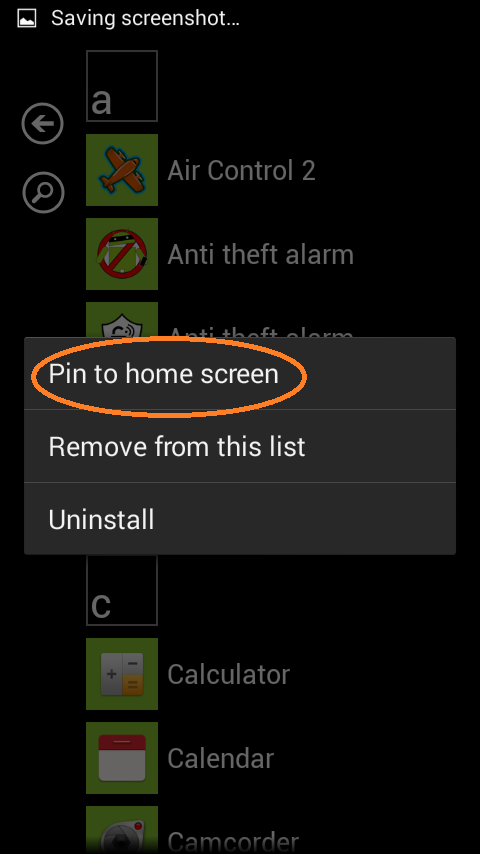 Ubah suaikan tampilan tile dan tap Click to add tile.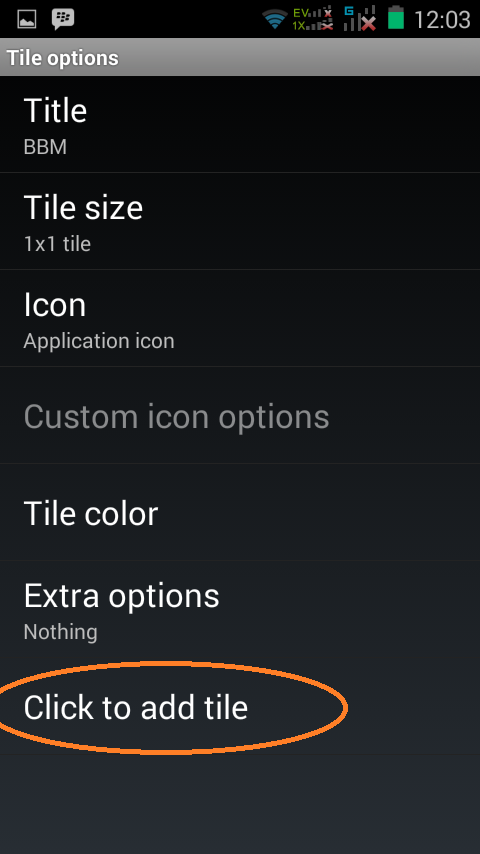 Sempurnakan tampilan home screen dengan melakukan uji coba di berbagai fitur yang disediakan. Jangan takut salah, karena dengan membuat kesalahan Anda akan belajar dan akhirnya paham.
Sekian artikel cara mengganti tema Android menjadi tampilan Windows Phone. Semoga bermanfaat dan Anda pasti bisa. Selamat mencoba!
Sumber gambar header Shutterstock.
Are you sure to continue this transaction?
processing your transaction....