[Panduan Pemula] Cara Menghapus Akun Twitter Secara Permanen di PC dan Aplikasi Android
Langkahnya hampir sama, hanya beda alat saja
Ada banyak alasan mengapa seorang pengguna Twitter ingin menghapus akunnya. Misalnya karena sudah lama tidak digunakan, ingin memulai akun baru, ingin menghapus jejak digital atau ingin berhenti bermain twitter karena sudah memiliki kesibukan lain. Apapun alasannya, menghapus akun twitter tidak ada salahnya dan bisa Anda lakukan.
Untuk menghapus akun twitter tidak lah sulit. Anda bisa menghapus akun twitter Anda menggunakan PC atau Smartphone.
Menghapus Akun Twitter di PC
Log in terlebih dahulu di akun Anda yang ingin Anda hapus.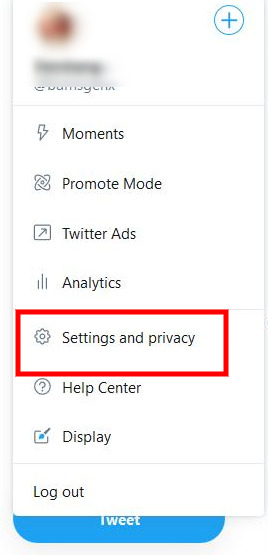 Di menu sebelah kiri, tap More dan pilih menu setting and privacy atau pengaturan dan keamanan.
Setelah itu, pilih pada menu account yang berada di bagian paling atas.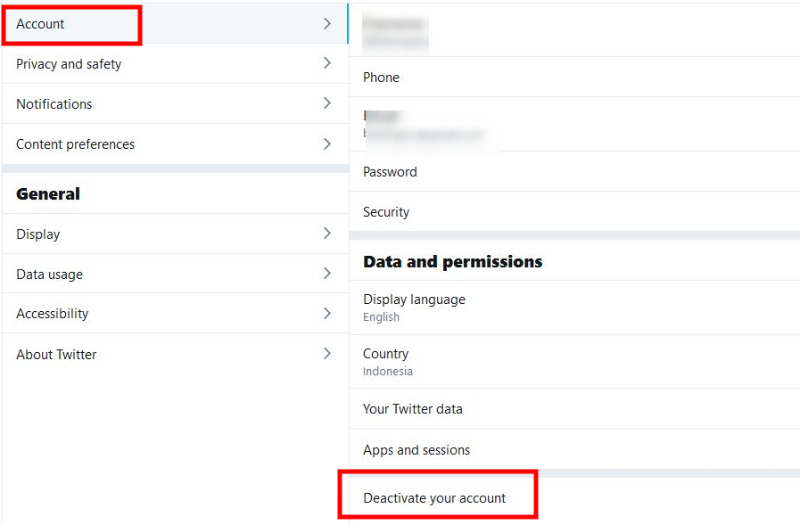 Scroll ke bawah pada deactivate your account dan klik menu tersebut.
Setelah itu akan muncul konfirmasi apakah Anda yakin dengan keputusan menghapus akun secara permanen.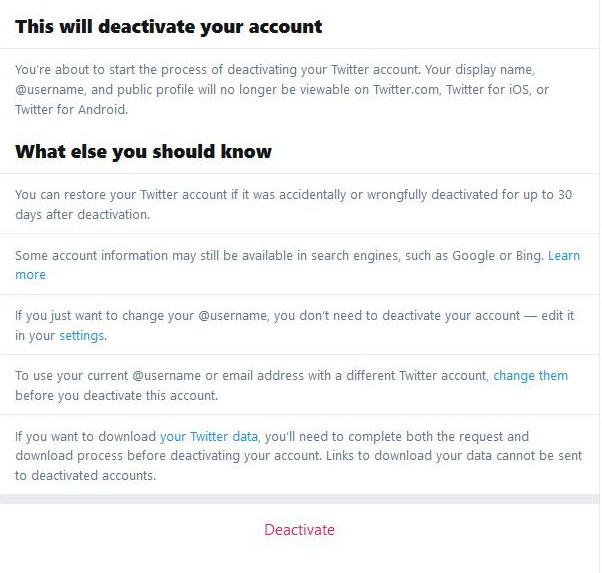 Jika dirasa Anda sudah yakin, klik Deactivate.
Selanjutnya, masukkan password Anda.
Selamat! Akun twitter Anda sudah terhapus.
Menghapus Akun Twitter di Aplikasi Android
Untuk menghapus akun twitter di HP atau Smartphone sebenarnya hampir sama dengan melalui PC, hanya berbeda tampilan saja.
Jalankan aplikasinya Twitter seperti biasa.
Klik ikon foto profil Anda di pojok kiri atas.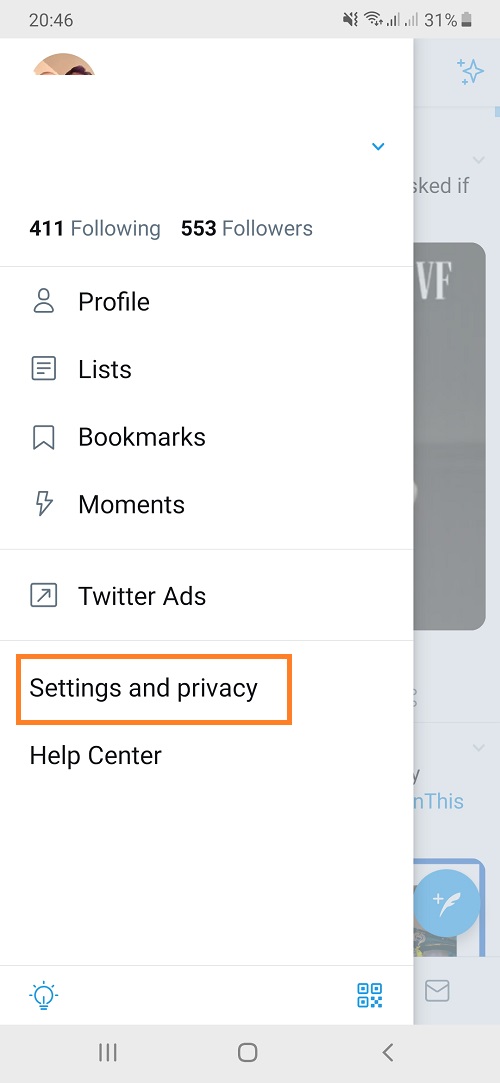 Setelah itu klik setting and privacy.
Klik account atau akun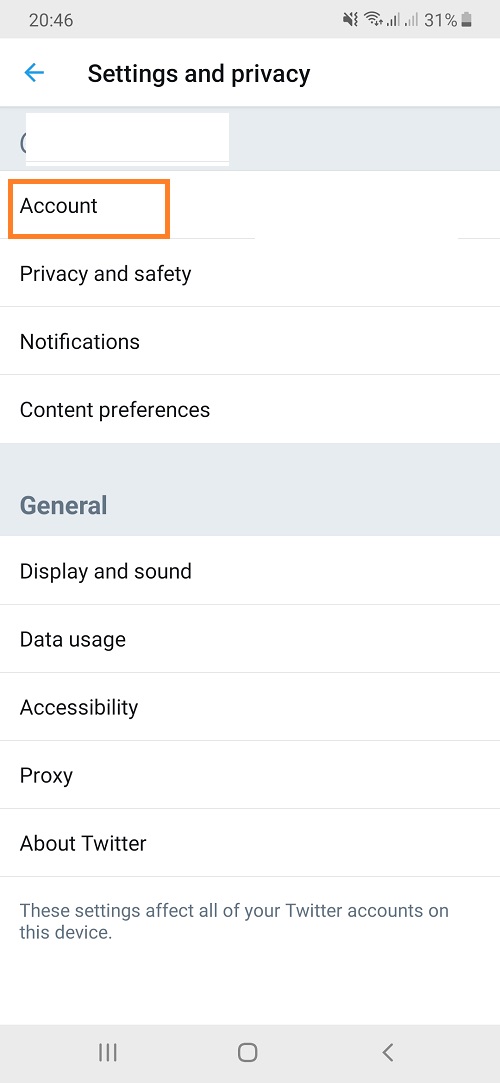 Pada bagian bawah, ada menu deactivate account, klik pada menu tersebut.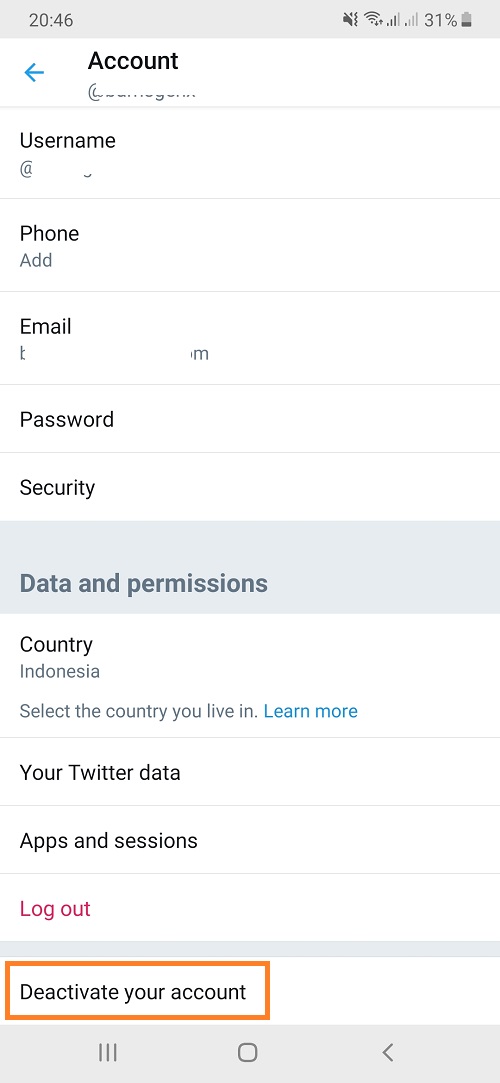 Setelah itu, Anda akan disuruh verifikasi apakah Anda yakin untuk menghapus akun Anda.
Jika yakin klik deactivate.
Konfirmasi dengan memasukkan password Anda.
Jika sudah, akun twitter Anda sudah terhapus.
Itu dia cara menutup akun Twitter secara permanen menggunakan PC dan aplikasi Android. Semoga mudah dimengerti, dan selamat mencoba.
Are you sure to continue this transaction?
processing your transaction....