Tips & Trik
Cara Menghapus Kata Sandi yang Tersimpan di Mozilla Firefox (update 2019)
Dilakukan di Mozilla Firefox versi terbaru 2019
Pernah kan ditawari untuk menyimpan kata sandi ketika login ke layana email atau Facebook? Nah, semua peramban menawarkan fitur penyimpan tersebut. Gunanya untuk memudahkan pengguna mengakses akun yang sama dengan menghilangkan prosedur input kedua data secara manual.
Tapi data-data yang tersimpan di dalam peramban ini berpotensi dieksploitasi oleh orang-orang yang tidak bertanggung jawab. Oleh karena itu beberapa ahli menyarankan untuk menghapus data tersebut secara berkala atau ketika komputer dipergunakan oleh orang lain.
Jalankan peramban Firefox Anda kemudian kliktombol menu di kanan atas, kemudian temukan menu Logins and Passwords.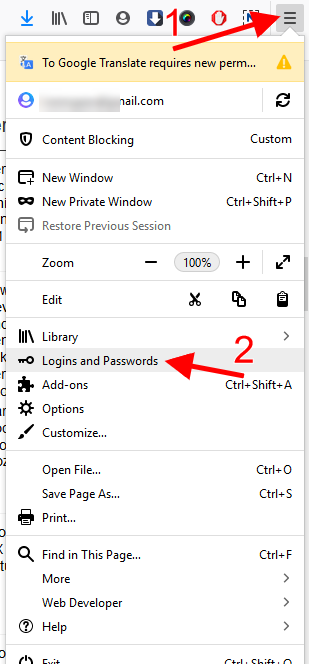 Kemudian akan muncul sebuah jendela popup seperti ini.
Untuk menghapus sandi, klik tombol Remove Alldan berikan konfirmasi perintah. Setelah itu semua sandi tersimpan akan dihapus dari memori perangkat.
 Atau bisa dengan mengklik tombol Menu di sudut kanan atas kemudian klik Options. Di jendela baru klik menu Security - Saved Passwords.
Kembali lagi muncul sebuah jendela baru dengan tampilan seperti ini. Nah, ini adalah daftar layanan, username dan kata sandi yang tersimpan di dalam peramban Anda. Di bagian bawah ada tiga opsi untuk mengatur data-data tersebut. Antara lain Remove untuk menghapus data terpilih, Remove All untuk menghapus semua data dan Show Password untuk menampilkan karakter kata sandi.
Selamat mencoba dan semoga membantu ya.
Sumber gambar header Shutterstock.com.
Are you sure to continue this transaction?
processing your transaction....