[Panduan Pemula] Cara Mengubah Ukuran Gambar dengan Microsoft Picture Manager
Bambang Winarso - 20 May 2015
Ada banyak cara mengubah ukuran gambar (piksel), bisa menggunakan aplikasi Photoshop, Microsoft Paint atau jika ingin mengubah ukuran file gambar (byte) bisa menggunakan aplikasi VJC yang tutorialnya sudah pernah saya bahas di artikel ini.
Hari ini saya ingin memberikan tutorial mengubah ukuran gambar atau dimensi gambar menggunakan aplikasi bawaan dari Microsoft, yaitu Picture Manager. Keuntungannya, selain ukuran dimensi yang dipangkas, cara ini juga membuat ukuran byte gambar menjadi berkurang.
Buka Windows Explorer di komputer Anda kemudian buka folder di mana gambar yang hendak di-edit berada. Klik kanan pada gambar dan klik Open with - Microsoft Office Picture Manager.

Saya asumsikan sekarang gambar sudah terbuka di aplikasi Picture Manager. Berikutnya klik Edit Pictures di menu ribbon/toolbar aplikasi.

Atau bisa dengan mengklik Picture - Resize.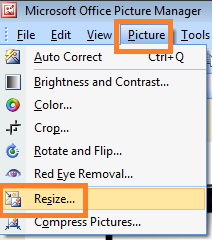 Perhatikan di sebelah kanan Anda terdapat panel Resize yang berisikan beberapa opsi, Original size, predefined width x height, custom width x height, dan percentage of original width x height. Anda boleh mencoba satu per satu untuk memperoleh hasil yang tepat.
Info Menarik: [Panduan Pemula] Cara Menghitung Nilai Rata-rata di Microsoft Excel 2007
Saya coba pilihan ketiga, percentage of original width x height. Saya isikan persentase 50%, artinya ukuran saya kurangi 50%. Anda dapat lihat di bagian Size setting summary sekarang terdapat perbedaan nilai piksel di original size dan new size. Selisihnya, itulah pemangkasan yang dilakukan oleh pengaturan 50% tadi.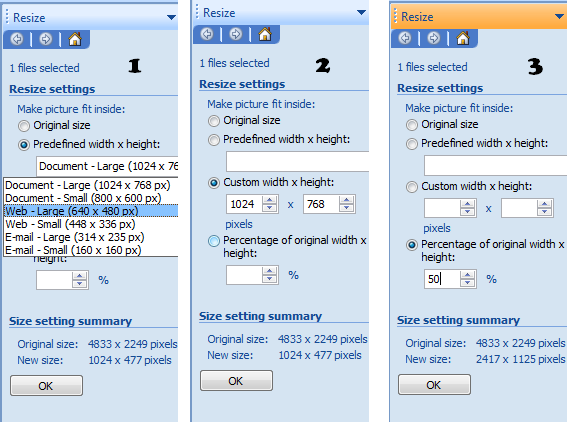 Anda boleh mengubah nilai persentase pengurangan sesuai keinginan, dan jika sudah didapat hasil yang tepat klik File - Save atau Save as untuk menyimpan gambar.
Sangat mudah, siapapun pasti bisa. Sekarang giliran Anda untuk mencoba.
Sumber gambar header Shutterstock.
Are you sure to continue this transaction?
processing your transaction....