Tips & Trik
Cara Transfer Saldo Dana ke Rekening Bank
Gratis untuk 10 transaksi perdana
Fitur transfer ke rekening bank di aplikasi Dana hanya bisa dilakukan jika Anda sudah melakukan upgrade ke akun premium. Bagaimana cara upgrade-nya sudah saya bahas di artikel sebelumnya.
Sekarang, kita akan coba melakukan pengiriman saldo ke rekening bank lokal.
Jalankan aplikasi Dana, kemudian tap tombol Send.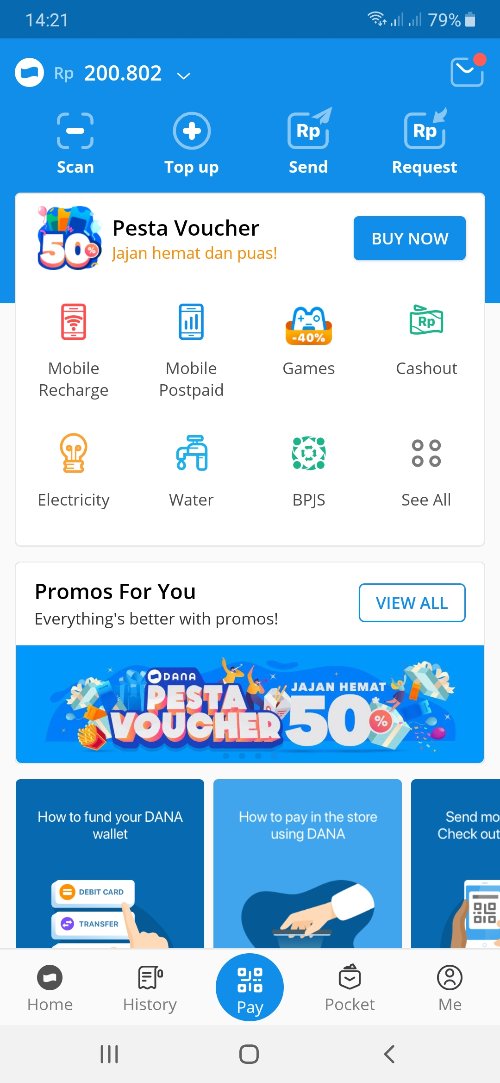 Ini adalah tampilan baru Dana, bagi Anda yang masih menggunakan versi lama mungkin akan agak berbeda.
Di panel ini, karena kita akan mengirimkan saldo ke rekening bank maka tap tombol Send to Bank Account.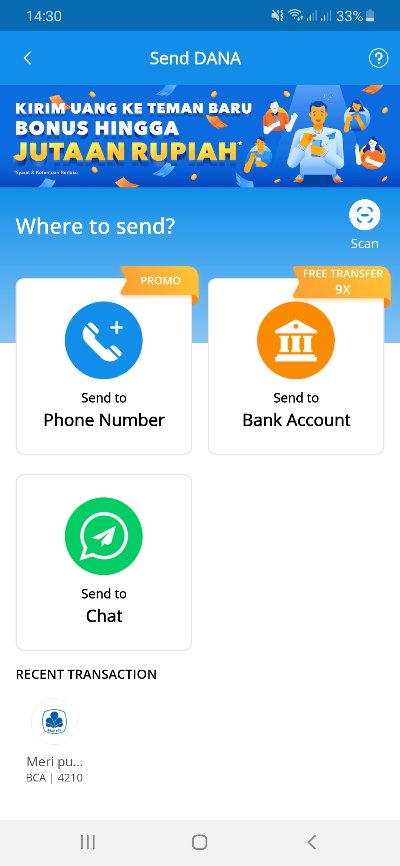 Untuk pengiriman pertama kali, tambahkan dulu rekening bank yang akan dituju. Tap Send to Bank Account, lalu tambahkan rekening baru.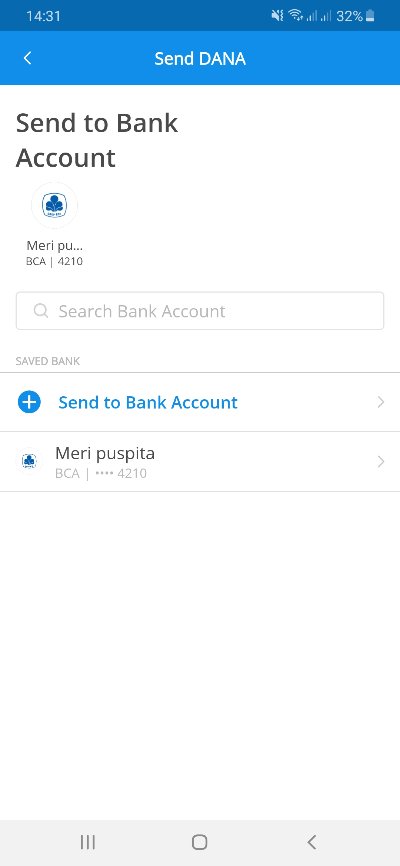 Masukkan nama bank, nomor rekening dan nama pemilik rekening.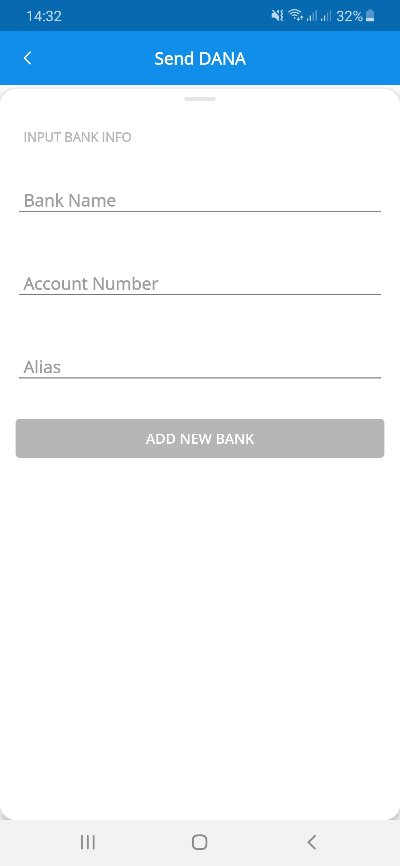 Selanjutnya, masukkan nominal uang yang akan dikirimkan.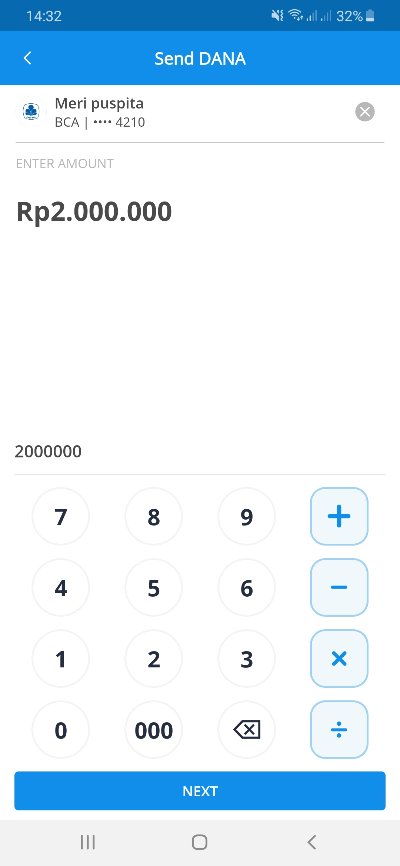 Kemudian pilih sumber dana yang digunakan, apakah dari saldo, dari kartu debit atau kartu BCA OneKlik.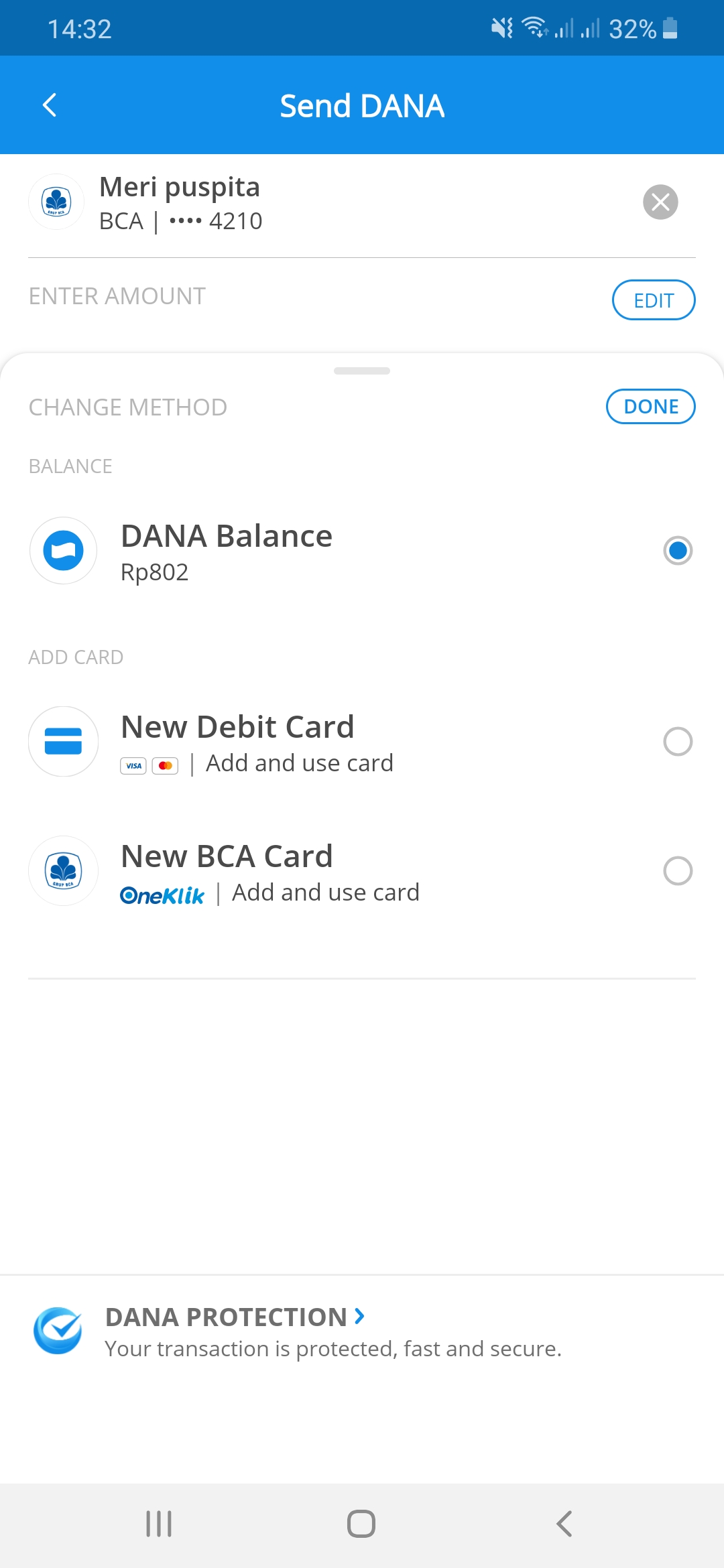 Sistem kemudian akan meminta konfirmasi Anda sekali lagi sebelum dana dikirimkan. Anda harus memperhatikan bahwa nomor rekening dan nominal yang dimasukkan sudah benar. Jika sudah benar, tap tombol Confirm.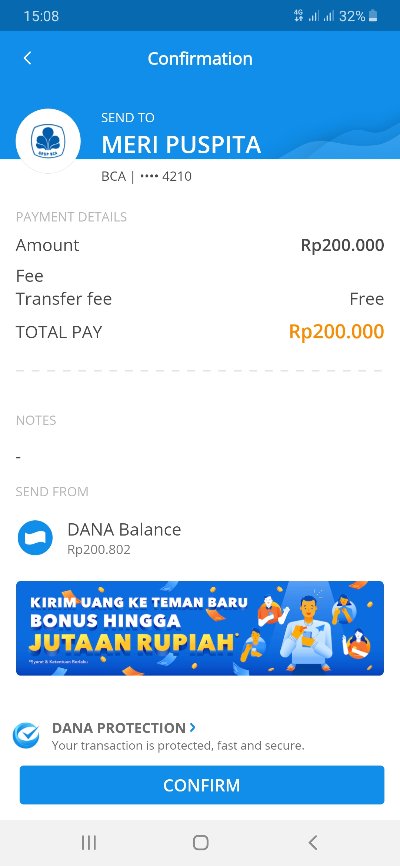 Berikutnya, masukkan nomor PIN Dana Anda.
Jika benar, maka sistem akan menampilkan konfirmasi bahwa pengiriman dana sudah berhasil dilakukan.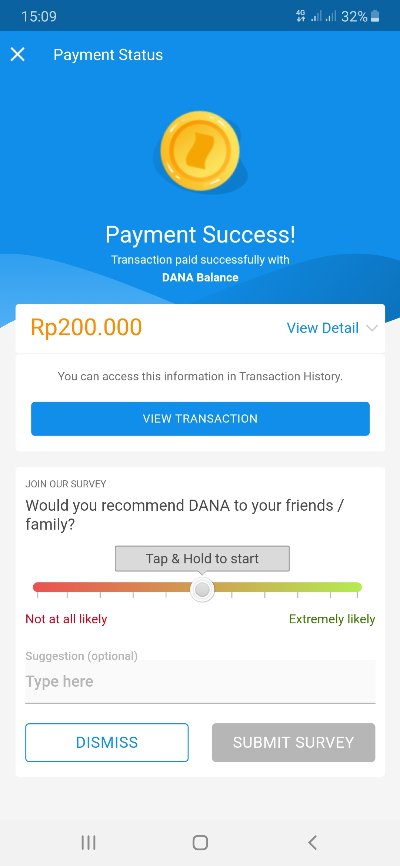 Pengiriman saldo Dana tidak dikenakan biaya untuk 10 transaksi pertama. Selanjutnya Anda akan dikenakan biaya transaksi untuk setiap transaksi yang dilakukan.
Are you sure to continue this transaction?
processing your transaction....