Cari Aja Introduces New Feature to Find Out Public Transportation Route
The latest transportation mode in Jakarta assist this new feature
Cari Aja directory app announces a new feature called Cari Rute. It should allow access for information about public transportation around Jakarta.
The new public transportation in Jabodetabek, such as MRT, airport train, also with TJ's new routes has risen the public's excitement. Though, Cari Aja still considers the latest transportations have not enough socialization.
The "Cari Rute" feature is added to the previous ones, such as e-money balance, Qibla finder, and news search. It is claimed to have 15,000 active users per month.
"We hope this new feature can be the solution, especially the first-timer for using public transportation and find difficulty in reading the direction in each station and bus stop. We've been developing this feature, the closest one is LRT Jakarta routes and there's a possibility to include other cities," Cari Aja Indonesia's Chief Marketing Officer (CMO), Fera said.
Cari Rute feature that has been introduced earlier this year is kind of similar to Trafi, a directory app for public transportation. In this feature, users can search for kinds of transportation, such as MRT, Transjakarta, Commuter Line, and airport train, or all modes mentioned above.
After selecting the destination and pick-up point, Cari Aja will show the route recommendation with cost and estimated time, also the alternative route. Unlike Trafi, this feature not including city bus and angkot.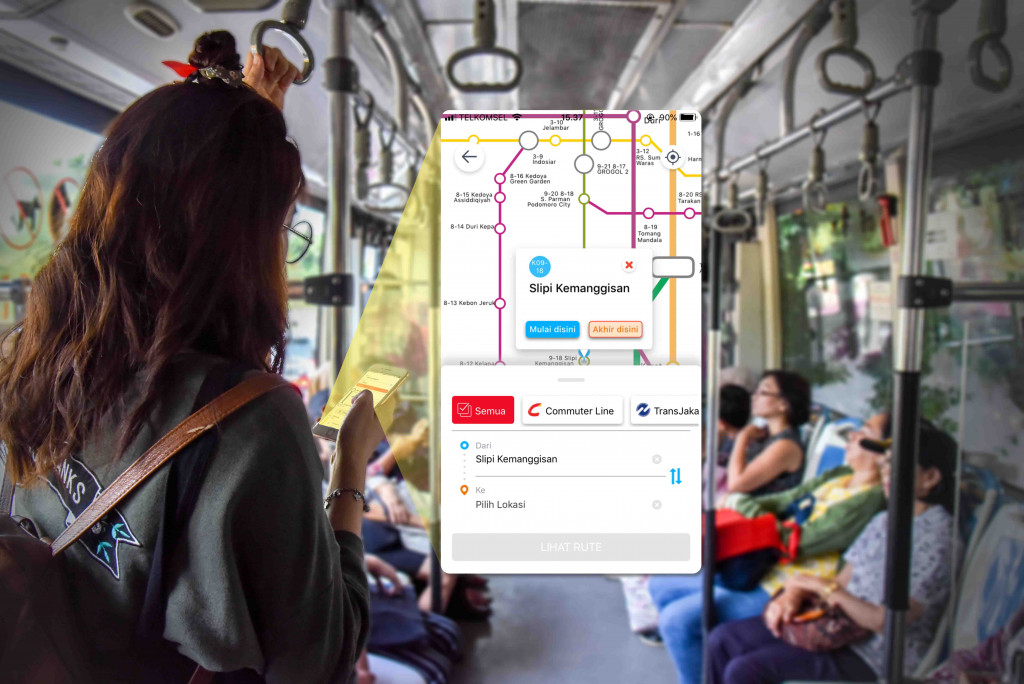 Cari Aja Indonesia's Media Relations Officer, Rudi Hutabarat didn't disprove that the feature is kind of similar to Trafi. However, he insisted that they are a smart travel app both for citizens or tourists.
"Our focus is on the destination. This is just an additional feature that includes not only Transjakarta but also MRT and Commuter Line," he added.
He believes this is to be the leading app for locations search because of the daily updates, from new restaurants, ATM, Mosque, and many more that is said to have 85,000 data throughout Indonesia.
–Original article is in Indonesian, translated by Kristin Siagian
Application Information Will Show Up Here
Are you sure to continue this transaction?
processing your transaction....