Carousell Indonesia's Achievements and Future Plans
It is yet to be monetized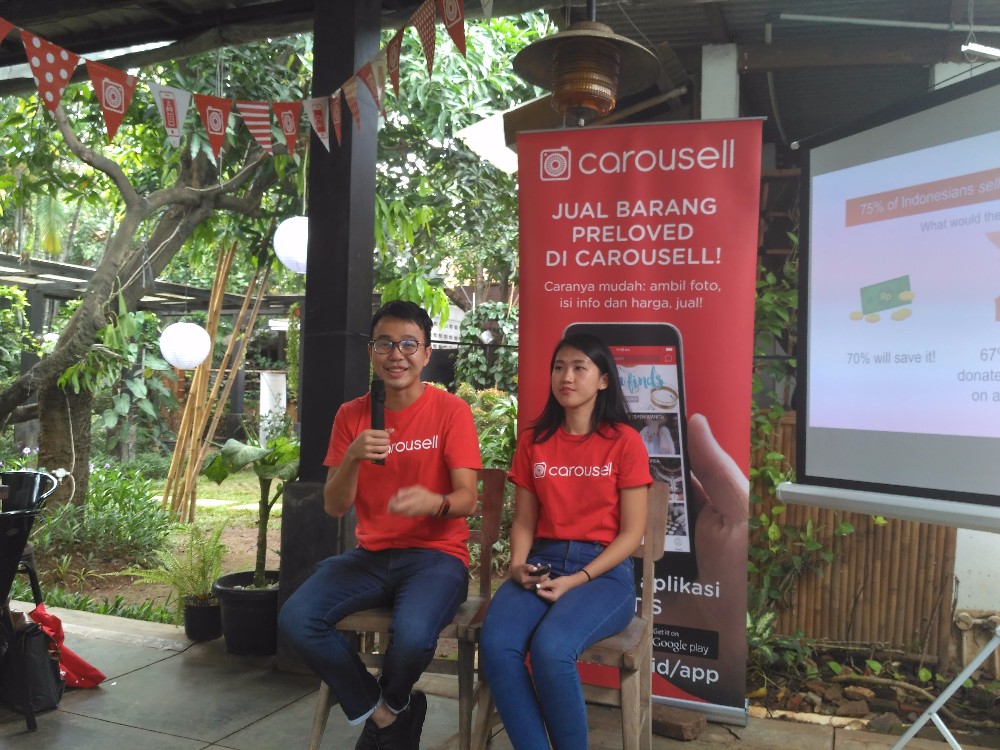 Carousell Indonesia's Community Manager Olivia Lautner and Carousell's Co-Founder Marcus Tan / DailySocial
Celebrating its third anniversary in Indonesia, Singapore-based mobile classified app Carousell explained its achievements and future plans in 2018. According to the data, there are 2.1 million stuffs approximately has been sold in Carousell Indonesia by third quarter of 2017. Most popular categories are gadget and electronics, men's and women's clothes, health and beauty goods, and also baby products.
Carousell in Indonesia has reached 8.8 million listings with approximately 100 preloved products per minute. Of all Carousell's users , most of them are individual and only a few shopkeepers selling their preloved goods through Carousell.
"In its third year of their presence, Carousell wants to inspire Indonesians in selling and buying preloved products through Carousell," said Marcus Tan, Carousell's Co-Founder.
A new feature using Artificial Intelligence
To provide maximum service and faster sales, Carousell plans to launch new features in 2018 using AI technology. Begins with Smart Listings to provide relevant recommendations for users, a new Home Screen display with more personal design following user interests, and an In-App Chat updates attached in Carousell's app.
"All these new features are expected to fasten the registration process from 30 seconds to 3 seconds and provide sellers and buyers a smooth communication," said Tan.
Yet to be monetized
Focusing on user acquisition (seller and buyer), Carousell Indonesia is yet to be monetized. It's in line with Carousell Indonesia's plan to fasten improvement and increase active users. Carousell is currently available in Jabodetabek, Medan, Surabaya and Bandung.
"In contrast to Singapore with larger market, in the last 5 years we capable to monetize with advertising and other additional features, meanwhile in Indonesia, we have not done any monetizing act," added Tan.
After securing a Serie B Funding in last 2016 lead by Rakuten Ventures with Sequia India, Golden Gate Ventures and 500 Startups for $35 million (about 458 billion Rupiah), Carousell currently claimed to not have any plans for fundraising activities. Furthermore, it is still in technology development and mobile app improvement to get advance function.
–
Original article is in Indonesian, translated by Kristin Siagian
Application Information Will Show Up Here
DailySocial.id adalah portal berita startup dan inovasi teknologi. Kamu bisa menjadi member komunitas startup dan inovasi DailySocial.id, mengunduh laporan riset dan statistik seputar teknologi secara cuma-cuma, dan mengikuti berita startup Indonesia dan gadget terbaru.