Gadget
Case Ini Sulap iPhone Anda Menjadi Console Handheld ala Game Boy
Upaya menyajikan kembali game-game klasik telah dilakukan dengan berbagai cara. Kreasi para produsen tersaji dalam beragam wujud, dari mulai console serbabisa hingga perangkat portable yang bisa diselipkan dalam saku. Dahulu, beberapa inovator juga sempat menawarkan solusi unik: aksesori yang dapat mengubah smartphone Anda jadi console handheld.
Arahan desain produk seperti inilah yang diusung oleh Wanle Cases di produk baru andalannya. Lewat situs resmi, sang produsen memperkenalkan 'Wanle Gamers Console For iPhone'. Sesuai namanya, produk dirancang untuk menyulap iPhone menjadi console game, hadir berupa case yang siap melindungi handset kesayangan Anda. Rancangan Wanle Gamers Console For iPhone juga jauh lebih menarik dibanding G-Pad dan Smart Boy.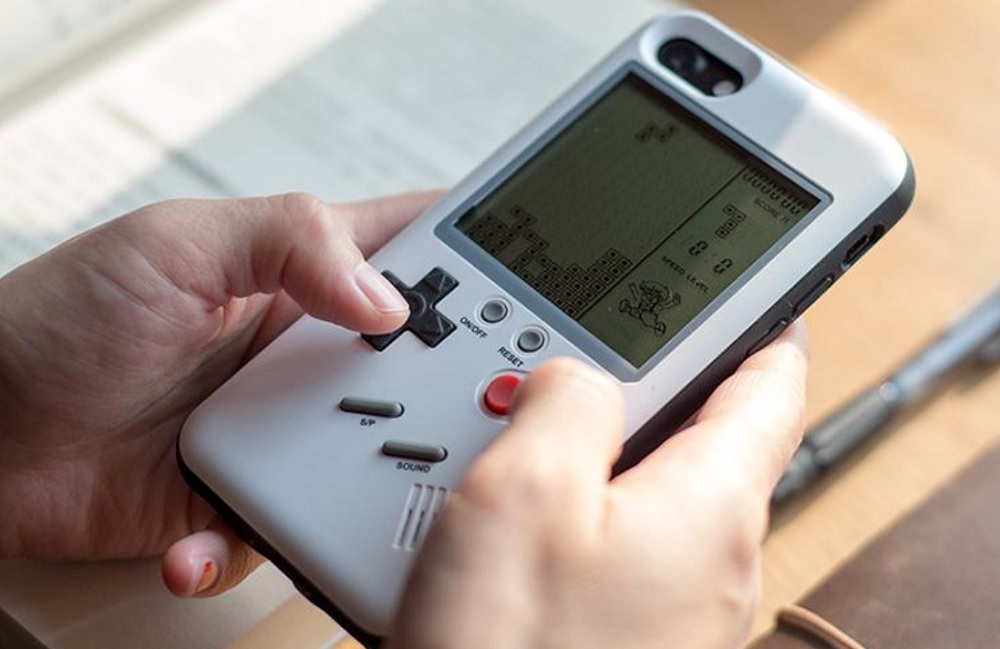 Wanle Gamers Console For iPhone mempunyai penampilan sangat mirip Game Boy. Lalu bagian ujung dibuat membulat, membuatnya terlihat lebih modern. Produsen mengimplementasikan warna abu-abu serupa console portable lawas Nintendo itu, dipadu tombol directional pad empat arah hitam, dua action button merah, serta dua tombol select dan start yang diposisikan miring. Sebagai alternatif, Wanle Cases turut menyadiakan opsi warna hitam.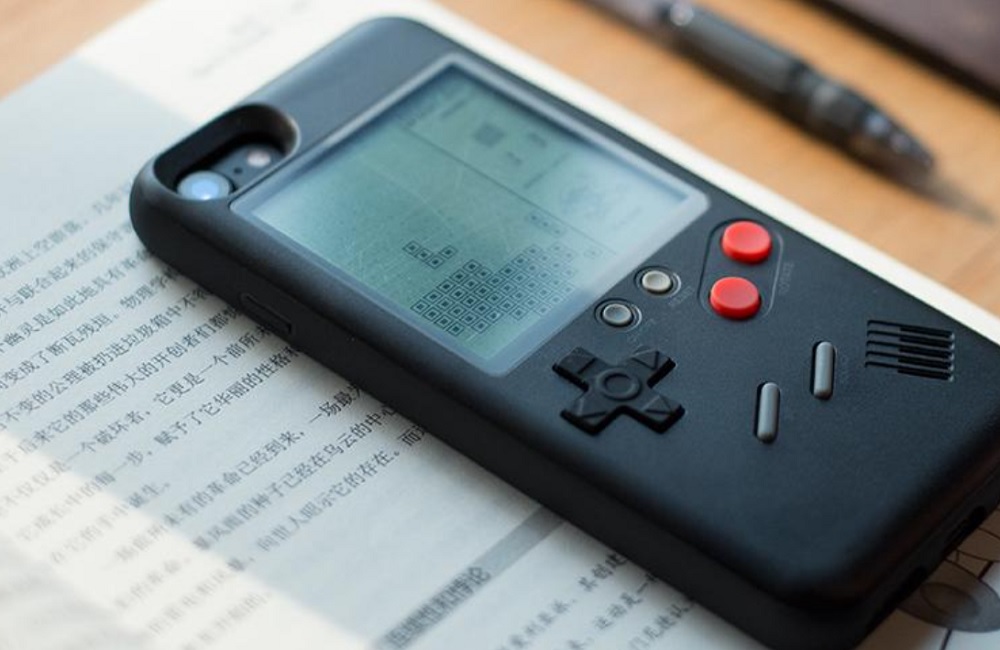 Untuk menyajikan konten, Wanle Gamers Console For iPhone dibekali layar LCD sendiri. Panel tersebut menggunakan tipe monokromatis, sehingga kesan 'jadulnya' betul-betul menonjol. Case ini tidak menutupi kamera dan port charging, disertai pula dengan tombol buat menyala-matikan serta me-reset case. Selain itu, Wanle Gamers Console For iPhone memanfaatkan unit baterai replaceable sebagai sumber tenaganya, sehingga bisa beroperasi tanpa dukungan smartphone.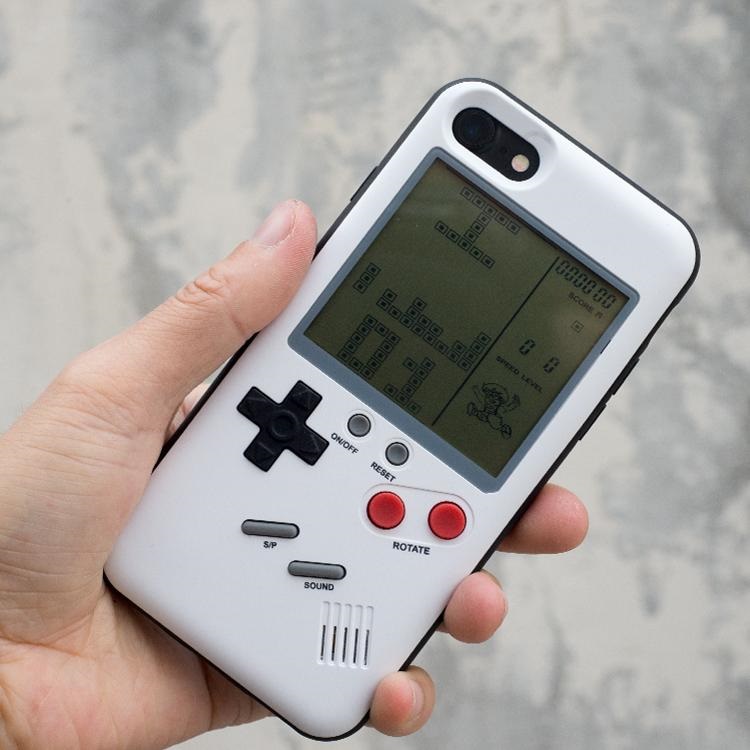 Case ini terbuat dari material plastik tangguh yang efektif menahan benturan dan meredam hantaman ketika smartphone terjatuh. Bobotnya juga ringan, sehingga tidak menambah bobot iPhone terlalu banyak. Kompatibilitas turut menjadi aspek andalan Wanle Gamers Console: case siap mendukung iPhone 6, 6s, 6 Plus, 7, 7 Plus, 8, 8 Plus, sampai iPhone X. Semua smartphone tersebut bisa mudah dikeluarmasukkan.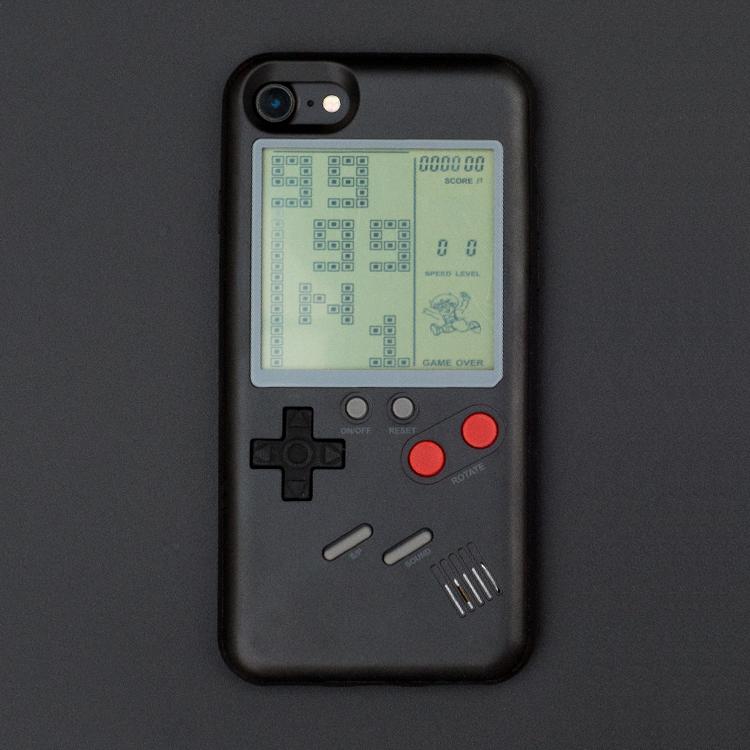 Wanle Gamers Console dibekali sepuluh permainan lawas, beberapa judul yang paling terkenal meliputi Tetris, Tank, Formula One Racing, serta Snake & Block. Belum diketahui apakah user bisa menambah jumlah game-nya, tapi buat saya, permainan-permainan tersebut sempurna untuk membantu kita membunuh waktu.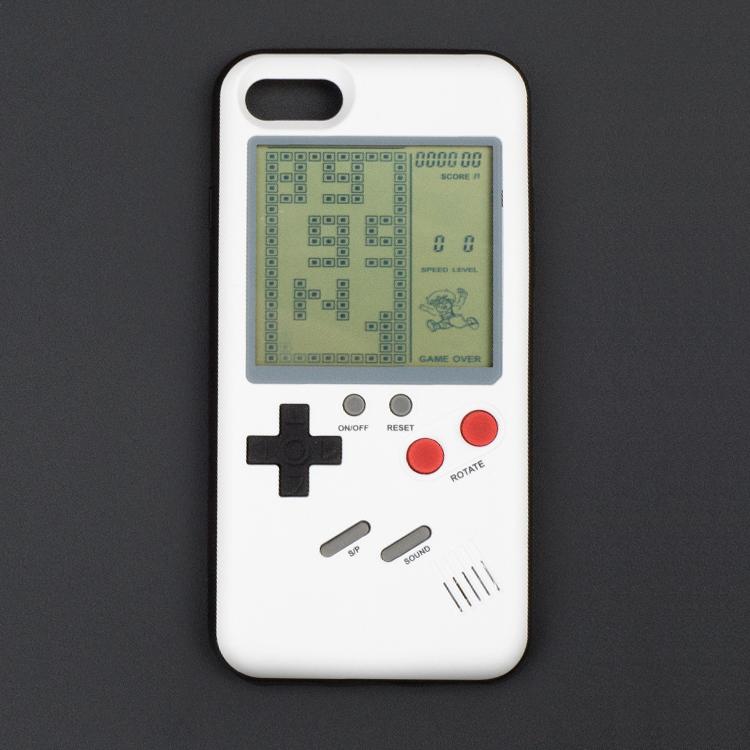 Wanle Gamers Console For iPhone dijual secara eksklusif lewat situs Wanle Cases, dibanderol di harga retail US$ 80 (dengan harga promo US$ 25 buat 150 pembeli pertama).
Saya rasa para fans permainan retro mempunyai harapan yang sama seperti saya: semoga Wanle Cases turut menyediakan varian Android-nya.
Via The Verge.
Are you sure to continue this transaction?
processing your transaction....