Casing Sekaligus Charger Nikola Labs Bisa Mengumpulkan Tenaga Dari 'Udara'
Siapa tak mengenal Nikola Tesla? Pria berdarah Serbia ini boleh dibilang merupakan salah satu inventor dan ilmuwan terhebat sepanjang masa, menginspirasi banyak orang dalam mencari terobosan selanjutnya di bidang teknogi serta ilmu pengetahuan. Salah satu di antara mereka adalah Nikola Labs, tim yang tidak ragu mengusung nama sang fisikawan legendaris itu.
Mungkin Nikola Labs tidak meneruskan pengembangan death ray atau senjata 'teleforce', tapi penemuan mereka tidak kalah mengagumkan. Mereka mengungkap aksesori perangkat bergerak sederhana, sebuah casing untuk iPhone 6. Device tersebut tak seperti yang biasa kita pakai, karena ia dapat mengisi baterai smartphone tanpa sambungan ke sumber listrik - seolah-olah memanen energi dari udara.
Teknologi di dalam casing Nikola Labs memang jarang ditemui. Pada dasarnya, ia memiliki kemampuan mengubah frekwensi radio menjadi tenaga, men-charge smartphone terus menerus selama pengguna melakukan aktivitas sehari-hari. Anda mungkin akan merasa skeptis karena ini semua terdengar terlalu canggih, namun perlu diketahui bahwa Dr. Rob Lee selaku co-founder Nikola Labs ialah teknisi terkemuka dan bereputasi.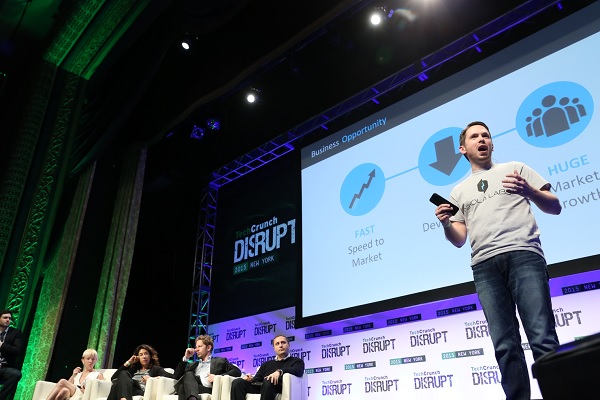 Sebelum mendirikan Nikola Labs, Dr. Lee memimpin Electrical and Computer Engineering Department di Ohio State University. Bahkan sebenarnya, inovasi ini datang dari laboratorium teknik universitas, dan tim Nikola Labs memperoleh lisensi eksklusif yang memungkinkan device diolah dan dikembangkan jadi produk konsumen. Versi prototype-nya terhubung ke voltmeter, dan bisa langsung mulai mengumpulkan tenaga saat diletakkan dekat router.
Info menarik: Casing Ini Dapat Mengubah Smartphone Anda Menjadi Smartphone Modular
Disampaikan Engadget, Dr. Lee menjelaskan bahwa 97 persen energi yang smartphone keluarkan untuk mengolah data dan menyajikan suara via frekwensi radio hilang begitu saja. Dari pada terbuang sia-sia, startup asal Ohio itu berusaha mencari solusi demi mengolah kembali frekwensi radio melalui perangkat sederhana, tanpa pernak-pernik merepotkan dan antena berukuran raksasa.
Casing garapan Nikola Labs memproses semuanya secara sederhana, Anda hanya tinggal memasukkan iPhone. Tentu ada kekurangannya: buat sekarang, ia membutuhkan waktu pengisian yang sangat lama - bahkan boleh dibilang pasif, dan baru mampu menambahkan sekitar 30 persen dari keseluruhan baterai. Di sisi positifnya, casing membuat iPhone Anda lebih awet.
Developer berencana mempresentasikan gagasan canggih mereka tersebut ke khalayak lebih luas menggunakan platform crowdfunding Kickstarter setelah penampilan perdana di acara TechCrunch Distrupt. Kampanye penggalangan dana dijadwalkan untuk dimulai bulan depan, dan produk casing Nikola Labs diperkirakan akan dibanderol seharga US$ 100.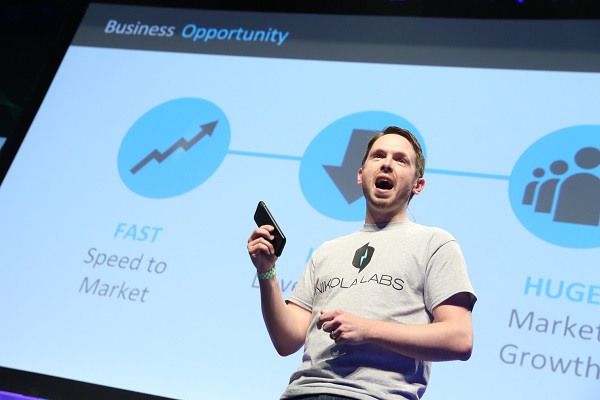 Sumber: NikolaLabs.co. Sumber & gambar lainnya: TechCrunch.
Are you sure to continue this transaction?
processing your transaction....