CD Projekt Red Pamerkan Gameplay Perdana Cyberpunk 2077, Kontennya Luar Biasa
Ada video berdurasi 48 menit yang siap Anda nikmati.
Yoga Wisesa - 28 August 2018
Jika diminta memilih satu permainan favorit yang dipamerkan di E3 2018, maka saya jelas akan menjagokan Cyberpunk 2077 ketimbang The Elder Scrolls VI, Ghost of Tsushima, ataupun remake Resident Evil 2. Pengembangan game telah dimulai sejak proyek The Witcher 3 berakhir, tapi prosesnya baru benar-benar melewati tahapan penting di akhir 2017, lalu disusul oleh pembukaan studio baru buat membantu produksi.
Dua bulan lebih setelah CD Projekt Red memublikasikan trailer promosi terbaru, developer Polandia itu akhirnya melepas video gameplay perdana Cyberpunk 2077 (pertama kali lewat stream di Twitch). Kontennya tidak tanggung-tanggung, video tersebut mempunyai durasi sepanjang 48 menit, dan menyingkap banyak aspek krusial dalam game. Lewat artikel ini, saya mencoba merangkum sejumlah detail penting terkait Cyberpunk 2077.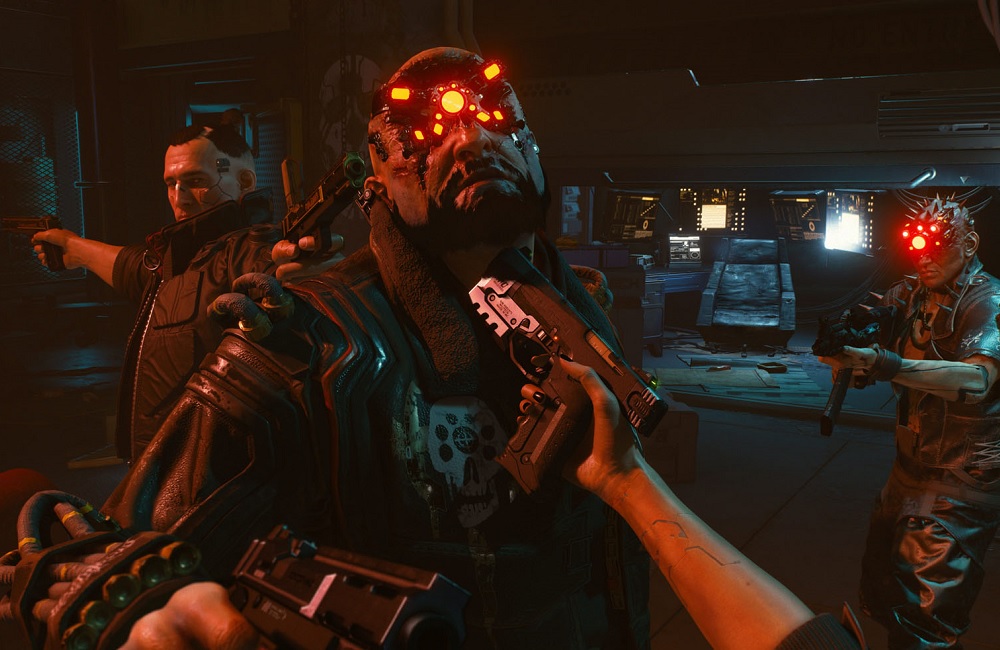 Seperti yang mungkin sudah Anda ketahui, Cyberpunk 2077 adalah game role-playing yang menyuguhkan perspektif orang pertama dan mengedepankan elemen action serta baku tembak. Sekilas, konsep dan temanya menyerupai dua permainan Deus Ex teranyar, namun Cyberpunk 2077 mempersilakan pemain menciptakan karakter protagonis mereka sendiri serta mengustomisasi penampilannya.
Ada banyak hal yang CD Projekt pelajari dari pengembangan trilogi The Witcher dan mengimplementasikannya ke Cyberpunk 2077. Salah satu yang signifikan ialah bagaimana sebuah misi bisa tersaji dan dijalankan secara berbeda bergantung dari pilihan Anda, respons dialog, serta karakter-karakter yang sebelumnya telah Anda temui. Saya melihat sedikit kesamaan antara V - tokoh utama Cyberpunk 2077 - dan Geralt of Rivia: keduanya sering kali bertindak di luar hukum.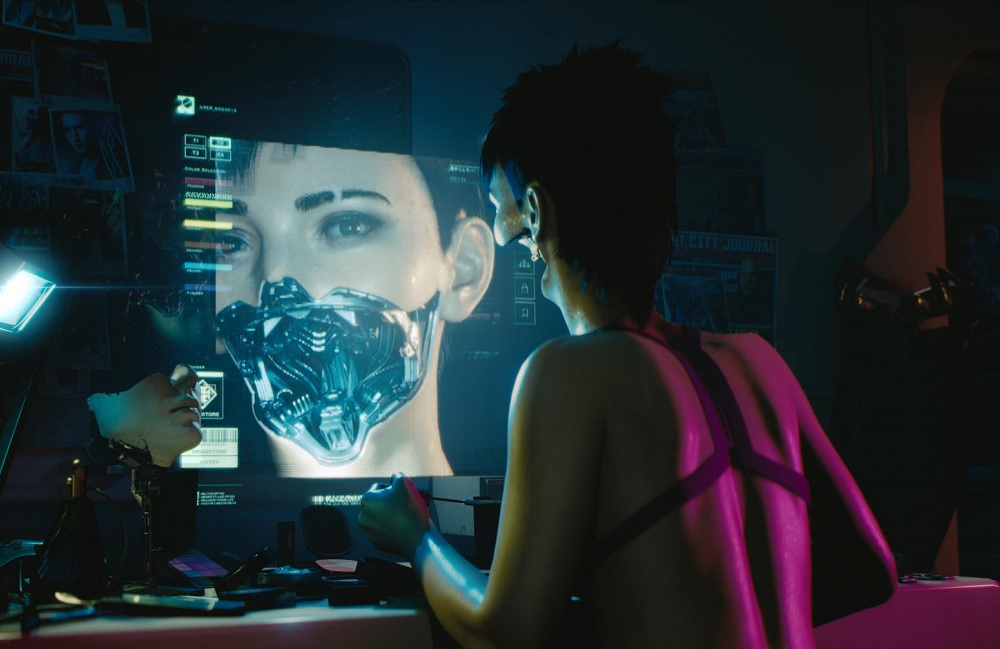 Formula tembak-menembak di permainan merupakan perpaduan antara FPS dan RPG. Tiap senjata punya karakteristik berbeda (misalnya Smart Gun dengan amunisi yang bisa mengarah ke lawan atau pistol berpeluru memantul), lalu Anda juga bisa melihat status health bar lawan serta tingkat damage yang mereka terima berupa angka. Di sana, beberapa objek memiliki interaktivitas berbeda. Beberapa benda dapat menahan peluru, sedangkan material lain bisa hancur akibat tembakan.
CD Projekt Red meramu Night City (lokasi game ini di-setting) dengan begitu detail dan interaktif. Di sana, para penduduknya punya kesibukan sendiri, dan kota tersebut mempersilakan Anda melakukan beragam hal. Skalanya sangat besar. Anda bisa menjelajahinya menggunakan mobil ataupun motor. Saat berkendara, pemain bisa mengalihkan kamera ke perspektif orang ketiga. Selain itu, Anda juga dapat mengaktifkan sistem kemudi otomatis jika sedang terjadi aksi tukar peluru di atas kendaraan.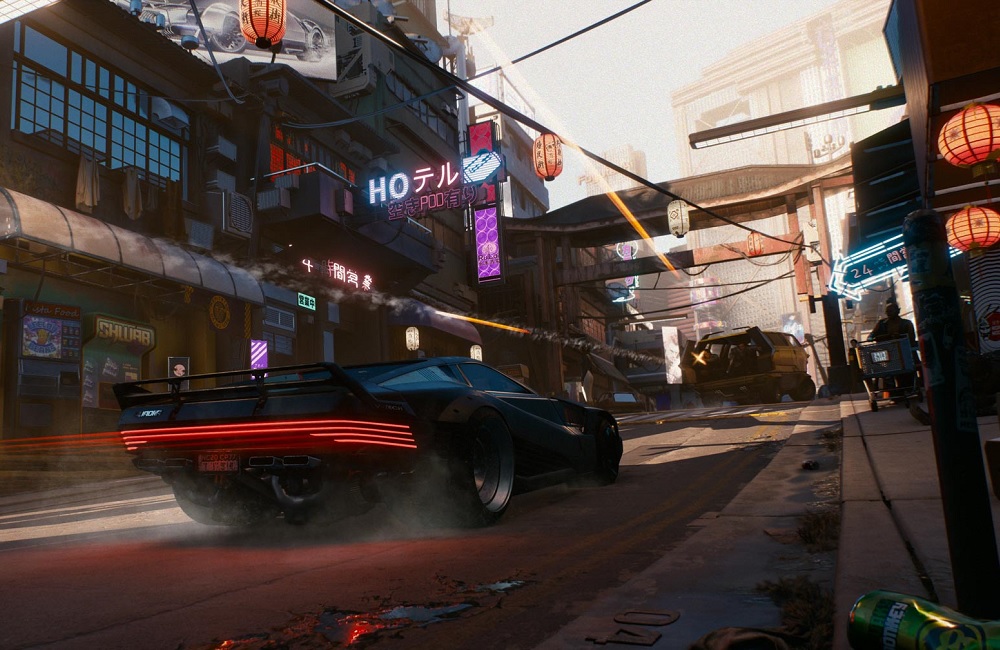 Video gameplay 48 menit Cyberpunk 2077 bisa Anda simak di bawah. Sedikit peringatan: permainan ini disiapkan untuk gamer dewasa. Kontennya sama sekali tak layak dikonsumsi oleh mereka yang belum cukup umur.
Cyberpunk 2077 rencananya akan dirilis di PC, Xbox One dan PlayStation 4. Sayangnya hingga kini, belum diketahui kapan tepatnya game akan dilepas.
Are you sure to continue this transaction?
processing your transaction....