Cerita Tazbiya, Optimalkan Kanal Digital Kembangkan Brand Produk Busana Muslim
Menerapkan konsep O2O dan D2C, telah memiliki sekitar satu juta pelanggan
Yenny Yusra - 4 September 2020
Meskipun sempat mengalami penurunan traksi saat awal menyebarnya Covid-19, namun saat ini penjualan produk fesyen baik online maupu offline sudah kembali menunjukkan peningkatan. Termasuk bagi Tazbiya Brands, sempat mengalami kendala saat pandemi, kini kembali menjalankan bisnis secara normal.
Founder Tazbiya Brands Ferdinand Aliwarga bercerita, bisnisnya mengedepankan konsep online to offline (O2O) dan direct to consumer (D2C). Bermula dari toko kecil di kawasan ITC Kuningan.
"Waktu itu kami jual macam-macam produk. Mulai dari gamis, daster, sampai terakhir kami mencoba menjual mukena motif. Ternyata mukena motif banyak peminatnya. Dan setelah riset pasar, ternyata untuk mukena, belum ada brand yang dominan di Indonesia. Jadi kami memutuskan untuk mulai serius je sana, dengan kanal penjualan offline maupun online," kata Ferdinand.
Seiring berjalannya waktu, kini Tazbiya Brands telah menambah varian brand, seperti Oriana Homewear untuk baju sehari-hari, Baneska Official untuk fast fashion muslimah, Taruni Indonesia untuk batik anak muda, dan masih ada beberapa brand lainnya.
Tazbiya Brands melihat pasar fesyen di Indonesia masih sangat segmented. Akhirnya perusahaan mencoba secara perlahan untuk membuat brand baru. Terutama untuk kategori di pasar yang hingga kini belum terlayani dengan baik.
Ekspansi lewat e-commerce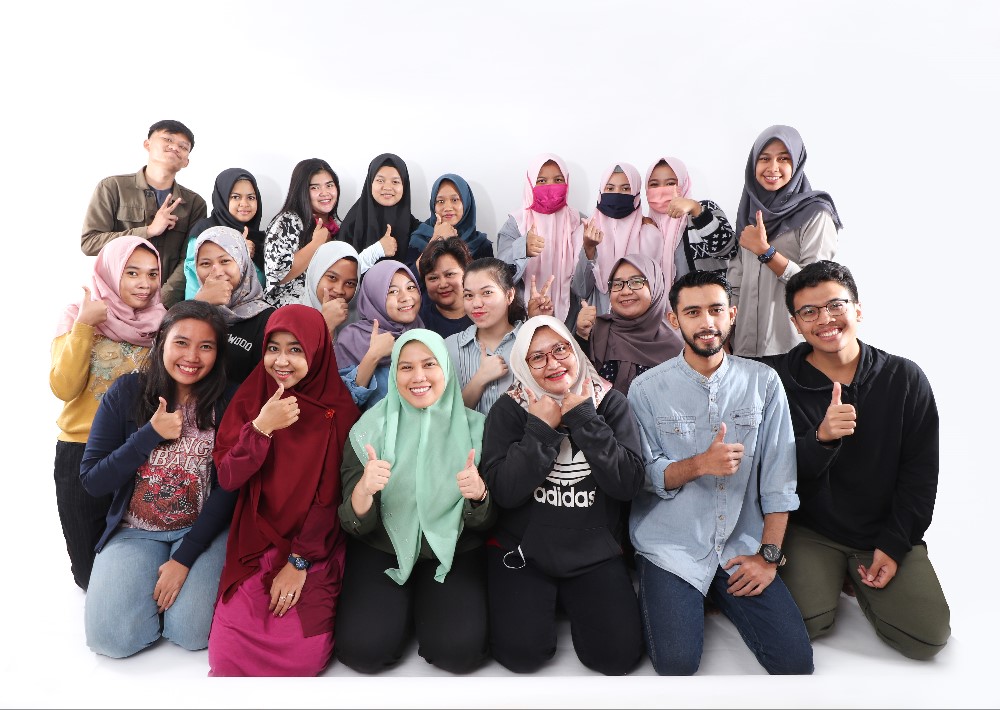 Untuk setiap brand dalam naungan Tazbiya, target pasar dan kegiatan pemasaran yang dilancarkan juga berbeda. Sehingga tidak semua dipatok rata, tidak semua dioptimalkan lewat e-commerce. Contohnya adalah brand Baneska, yang memiliki target pasar ibu rumah tangga yang belum terbiasa berbelanja melalui layanan e-ecommerce.
"Untuk memudahkan mereka melakukan transaksi, 90% dari pembeliannya adalah transaksi dengan cara COD (cash on delivery) yang dilakukan melalui landing page khusus kemudian diarahkan langsung melalui WhatsApp," kata Ferdinand.
Selain bisa diakses di website, Tazbiya Brands juga memanfaatkan channel official store di layanan marketplace terkemuka. Mulai dari Shopee, Tokopedia hingga Lazada. Sementara itu untuk produk yang harganya premium, perusahaan menjual produk tersebut melalui website sendiri dan hanya bekerja sama dengan Zalora.
"Rencananya tahun ini kami juga akan meluncurkan 2 brand baru dalam waktu dekat. Yaitu Aneeska yang berfokus kepada Gamis Syar'i, dan Lizari yang berfokus mukena premium," kata Ferdinand.
Mereka saat ini telah memiliki sekitar satu juta pelanggan. Untuk pengiriman produk yang dibeli secara online, mereka menjalin kerja sama strategis dengan perusahaan logistik. Sementara untuk pembayaran secara online perusahaan memanfaatkan payment gateway Doku.
Guna mempercepat pertumbuhan bisnis, perusahaan juga memiliki rencana untuk meningkatkan kapasitas gudang dan peningkatan kualitas operasional.
"Kami juga mencoba untuk memperluas pasar ke luar Indonesia. Untuk produk mukena kami sudah menjadi seller kategori Shopee Mall di Malaysia dan Singapura," kata Ferdinand.