Cinema XXI Hadirkan IMAX with Laser di Gandaria City
Gambar yang jauh lebih tajam dengan suara 12.1
Dimas Galih W. - 8 February 2020
Menonton film di bioskop saat ini sudah terbagi menjadi dua bagian. Apakah ingin menonton dengan gambar yang lebih tajam atau membayar dengan harga yang lebih terjangkau untuk menonton dengan kualitas standar. Jika ingin menonton dengan kualitas yang lebih baik, saat ini pilihan tentu saja jatuh kepada IMAX.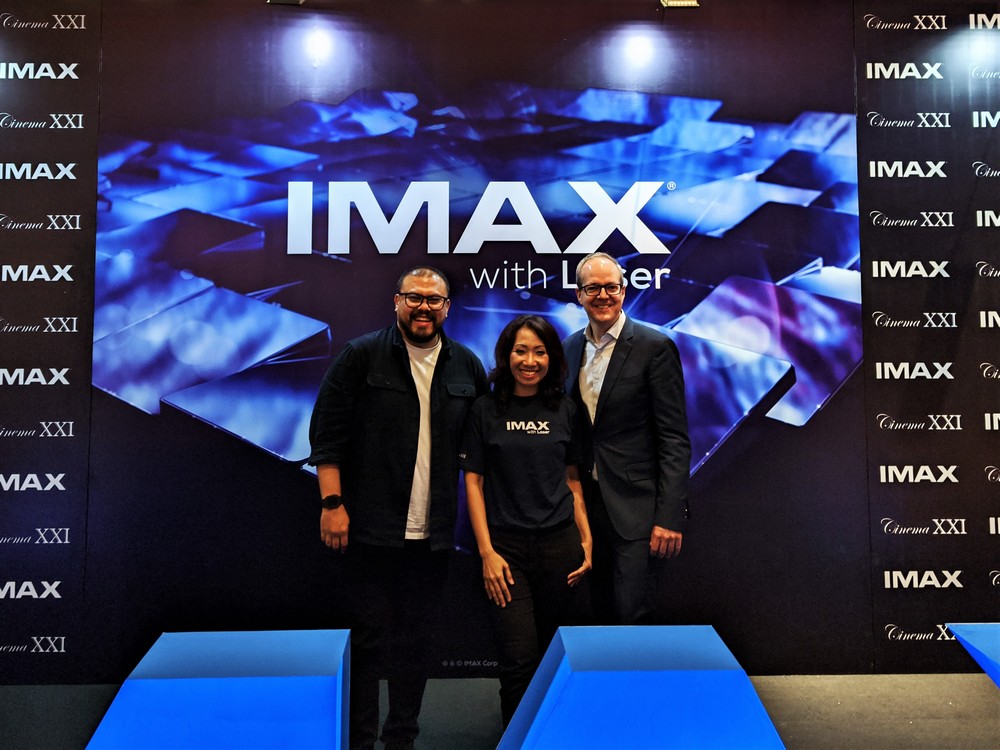 Cinema XXI saat ini sudah memiliki beberapa proyektor IMAX dan ditempatkan pada jaringan bioskop mereka, seperti di Gandaria City, Kelapa Gading, The Breeze, dan lain sebagainya. IMAX sendiri mampu memberikan resolusi yang lebih baik dari proyektor bioskop standar, di mana resolusi yang ditampilkan adalah 2K. Selain itu tata suara yang dimiliki juga lebih baik dari bioskop pada umumnya.
Pada tanggal 6 Februari 2020, Cinema XXI mengundang para jurnalis untuk menyaksikan versi IMAX terbaru. Bertempat di Gandaria City XXI, Cinema XXI memperkenalkan IMAX with Laser, yang menggunakan proyektor dengan resolusi 4K serta instalasi suara 12 kanal.
Selain memiliki resolusi yang lebih besar, ternyata aspect ratio dari layarnya juga lebih besar, yaitu 1,43:1, sehingga dapat memancarkan gambar 40% lebih banyak. IMAX with Laser juga memiliki tingkat brightness yang lebih tinggi dibandingkan dengan proyektor lainnya yang ada di industri ini.
"Kami senang sekali dapat membawa teknologi bioskop terdepan dari IMAX ke tengah masyarakat Indonesia. Melalui pembaharuan teknologi visual dan audio, pengalaman menonton di studio IMAX with Laser akan menciptakan pengalaman menonton film yang istimewa karena penikmat film seperti akan terhanyut dalam adegan film," papar John M. Schreiner, Senior Vice President, Theatre Development, IMAX Corporation.
Dengan dilakukan upgrade dari sisi proyektor, otomatis layar yang digunakan juga menjadi lebih besar. Akan tetapi, bagaimana dengan harga jual tiketnya? Apakah akan lebih mahal? Ternyata, pihak Cinema XXI tidak menaikkan harga tiket untuk menonton dengan IMAX Laser.
Pengalaman Menonton Pertama Kali
Setelah acara konferensi pers dilakukan, Cinema XXI juga mengajak para jurnalis untuk mencoba keandalan teknologi terbaru mereka. Untuk itu, kami diajak menonton salah satu film DC yang ditunggu-tunggu, yaitu Bird of Prey. Sayang memang, film yang ditonton masih dalam format 2D, bukan 3D, sehingga belum memperlihatkan keandalan teknologi ini dengan maksimal.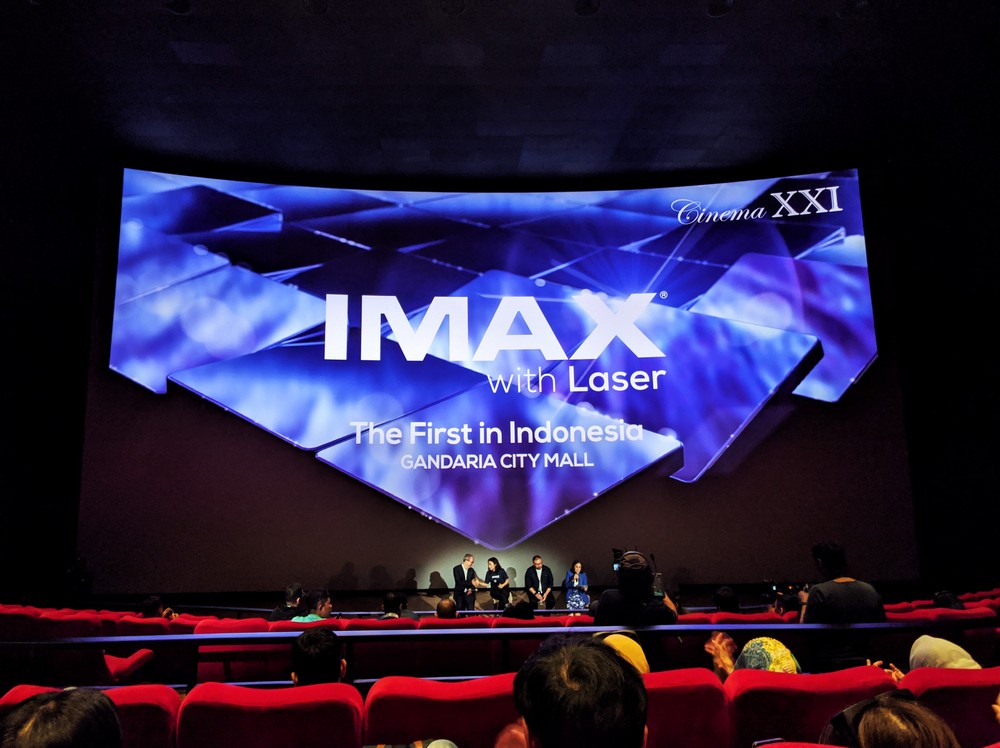 Gambar yang dihasilkan memang sangat baik, bahkan terbaik yang pernah saya lihat pada sebuah bioskop. Detail gambar dapat disajikan dengan baik, serta kontras warna yang apik. Layar yang lebih lebar ternyata tidak membuat gambarnya menjadi pecah, justru terlihat lebih baik dari terakhir saya duduk di bioskop yang sama. Hal ini terlihat dari adegan dengan scene yang cepat.
Suara juga menjadi hal yang terdengar sangat berbeda pada saat saya duduk pada baris J ini. Walaupun saya tidak merasakan perbedaan pada 12 kanal, namun suaranya memang terdengar tajam dan jelas. Cukup berbeda dengan studio lain yang ada pada Gandaria City XXI ini.
Berdasarkan pengalaman yang ada, sepertinya standar menonton bioskop memang menjadi lebih tinggi berkat adanya IMAX with Laser ini. Anda tidak akan percaya jika hanya diceritakan saja, namun harus merasakan sendiri sensasi 4K pada layar sangat lebar.
Are you sure to continue this transaction?
processing your transaction....