Codename Spartan Ialah Browser Terbaru Microsoft Untuk Windows 10
Yoga Wisesa - 14 January 2015
Sang korporasi raksasa asal Redmond tampak tak mau tanggung-tanggung dalam menyulam sistem operasi mereka agar menjadi jelmaan terbaik untuk generasi baru. Meski Windows terbukti sebagai platform desktop terpopuler di Bumi, banyak orang berpendapat berbeda soal browser default Internet Explorer. Dan pencarian Microsoft akan formula sempurna terus berlanjut.
Dikabarkan The Verge dari sumber anonim, Microsoft dilaporkan sedang meracik sebuah browser anyar. Diberi codename Spartan, ia diklaim sebagai lompatan sekaligus perombakan terbesar dari sebelum-sebelumnya, dikhususkan untuk hadir di Windows 10. Tentu ada banyak fitur ditanamkan di dalamnya, mayoritas menjanjikan, dan beberapa didukung teknologi familiar yang baru-baru ini naik daun.
Pertama adalah dukungan inking. Apa itu? Fitur ini memungkinkan Anda menulis catatan di laman web dengan stylus dan men-share-nya ke pengguna lain. Layanan inking ditenagai oleh cloud storage Microsoft OneDrive. Hebatnya lagi, satu grup user bisa saling menyunting catatan tambahan tersebut, bahkan Anda dapat membuat doodle bersama-sama.
Seperti Windows 10 sendiri, asisten pribadi digital Cortana nampaknya juga terintegrasi dalam Spartan. Ia dirancang agar mempermudah Anda memperoleh informasi soal alamat, booking hotel, serta info penerbangan di address bar tradisional. Tinggal gunakan Cortana untuk mencari satu maskapai tertentu, dan secara otomatis ia akan melacak jadwal penerbangan. Cortana bisa diakses via beberapa cara, salah satunya langsung dari new tab Spartan.
Info menarik: Selain Cortana, Windows 10 Akan Terintegrasi Dengan Xbox?
Microsoft telah berencana mengganti sistem Bing dengan integrasi Cortana. Kemudian ada fitur lain yang memungkinkan kita memasukkan beberapa tab ke satu grup supaya tampilan tak lagi berantakan. Jika Anda memakai satu unit PC untuk bekerja dan bermain, maka kemampuan ini akan sangat bermanfaat. Microsoft memang berniat memberi Spartan dukungan kustomisasi, namun mungkin tidak hadir pada rilis perdananya.
Spartan didesain agar menjadi browser tunggal yang berjalan di PC, tablet dan smartphone; disajikan a la app di Windows Store, serta didesain agar ia terlihat serasi walaupun berjalan di platform berbeda. Perlu diingat, Spartan hanyalah codename dan kita belum tahu apa strategi Microsoft terhadap branding Internet Explorer. Boleh jadi ia sebenarnya hanya versi lain dari IE, tapi jauh lebih fleksibel, ringan dan penuh fitur.
Jadi seperti apa penampilan Spartan? Menurut foto-foto bocor di situs CNBeta, interface-nya sedikit menyerupai Google Chrome, terutama di tombol back, forward dan refresh. Dan saya juga suka dengan pemilihan nama codename-nya. Seperti Cortana, Spartan ialah istilah prajurit super, diambil dari franchise game Halo.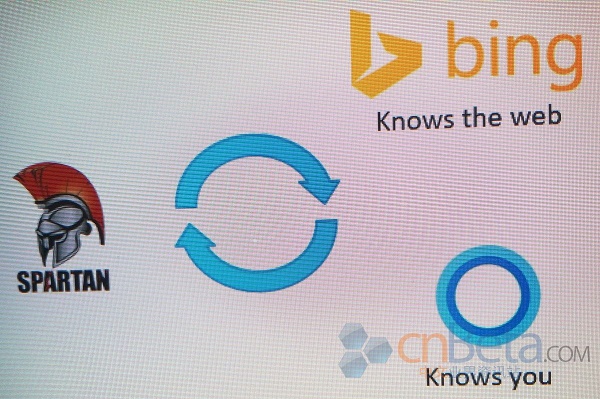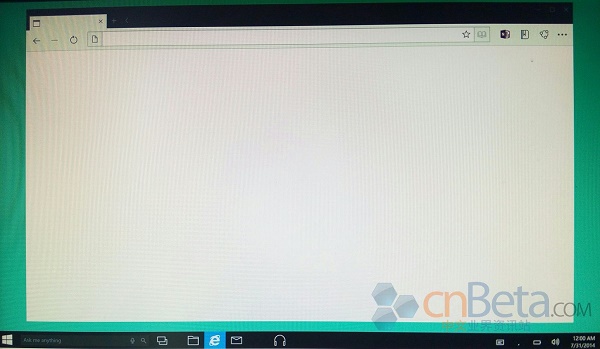 Via IGN. Gambar header: WinSuperSite.
Are you sure to continue this transaction?
processing your transaction....