Cody's App Academy Adakan Workshop dan Kontes Pemrograman Untuk Anak
Adam Ardisasmita - 1 September 2015
Cody's App Academy berkolaborasi dengan Indosat mengadakan workshop dan kontes pemrograman untuk anak-anak. Acara yang diadakan pada hari Sabtu 29 Agustus 2015 ini merupakan kali kedua Cody's App Academy menyelenggarakan kontes pemrograman. Acara yang berjudul "Kids and Teen Hackathon" ini dilaksanakan di Bintaro Entertainment Center.
Cody's App Academy sendiri merupakan sebuah tempat pendidikan untuk belajar pemrograman untuk anak-anak semenjak dini. Kurikulim yang ditawarkan dibuat dengan menyenangkan serta didukung pula oleh trainer yang berpengalaman di bidang pemrograman. Kondisi ini menjadikan kegiatan belajar di Cody's App Academy serasa aktivitas bermain bagi anak-anak.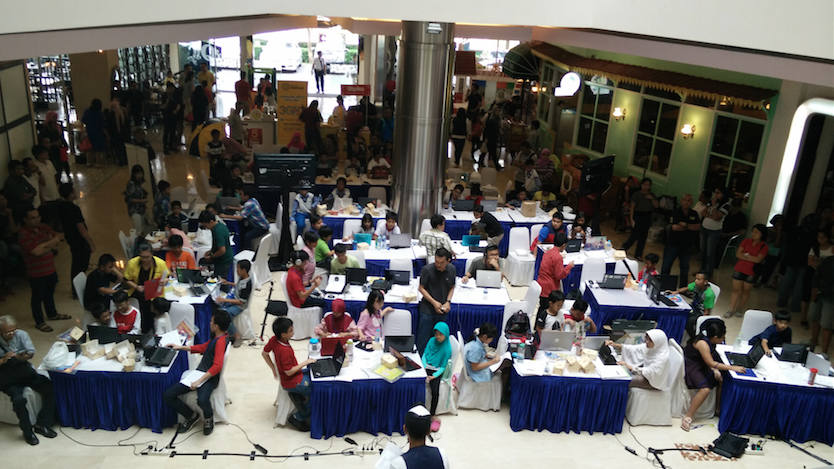 Hal tersebut terlihat pada acara Kids and Teen Hackathon dimana sekitar 70 anak antusias mengikuti workhsop dan juga kompetisi tersebut. Dengan bimbingan dari Cod's App Academy, anak-anak bisa mengembangkan sebuah program sederhana dalam waktu beberapa jam saja.
Acara dimulai dengan workshop pengenalan perangkat lunak yang akan mereka gunakan untuk membuat program. Dalam waktu singkat, hanya berkisar dua jam, para peserta sudah mampu untuk memulai membuat sendiri karya mereka untuk berkompetisi.
Kompetisi Kids and Teen Hackathon dibagi menjadi dua kategori, kategori umum dan kategori pro. Kategori umum ditujukan kepada mereka yang belum pernah belajar di Cody's Kids Academy sebelumnya. Sedangkan kategori pro merupakan kompetisi bagi para peserta didik di Cody's Kids Academy. Tema yang diusung pada kompetisi kali ini adalah kemerdekaan.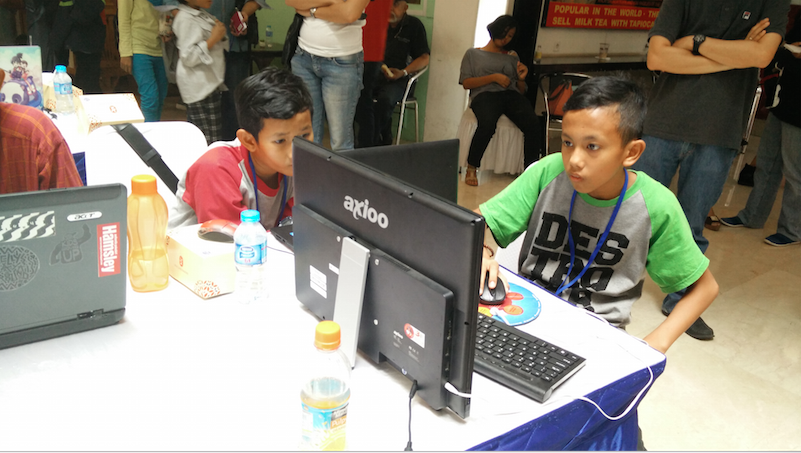 Dari workshop dan kompetisi yang dimulai dari pukul 10.00 WIB hingga pukul 15.00 WIB ini, lahirlah tiga orang pemenang untuk masing-masing kategori. Untuk kategori umum, juara pertamanya adalah Angel Anlee, juara keduanya adalah Farian, dan juara ketiganya adalah Hermawan Setiawan. Untuk kategori pro, Juara satunya adalah Akira, Wisnu, dan Andika, juara keduanya adalah Alif, dan juara ketiganya adalah Mathew.
Para pemenang mendapatkan hadiah berupa notebook, smartphone, dan juga voucher Cody's Kids Academy. Selain itu mereka juga mendapatkan piala dari Cody's Kids Academy. Untuk juara satunya, ada penghargaan khusus berupa piala dari Wali Kota Tangerang Selatan.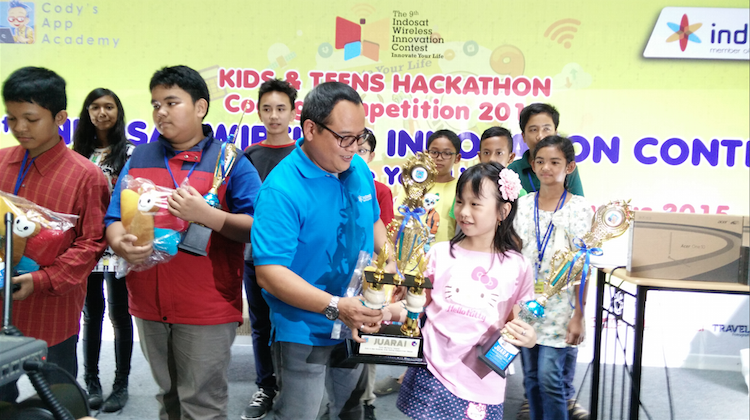 Acara ini tentunya menjadi pemicu yang baik agar anak-anak dapat belajar pemrograman semenjak dini. Dengan belajar pemrograman sedari kecil, maka diharapkan kemampuan berpikir dan logika anak akan lebih tajam.
Tak hanya itu, metode yang digunakan di Cody's Kids Academy juga mampu membuat kegiatan belajar ini serasa bermain bagi anak-anak. Semoga melalui kompetisi ini, bisa lahir kreator-kreator andal di masa depan seperti Mark Zuckerberg atau Larry Page.
Disclosure: Saya terlibat langsung secara internal di Dicoding.