Controller PlayStation 4 dari Hori Mengadopsi Desain Keyboard dan Mouse
Yoga Wisesa - 28 July 2015
Apapun argumen para fanboy, ada sebuah fakta yang tak terbantahkan: beberapa genre permainan hanya cocok dinikmati dengan controller spesifik. Tentu saja banyak game shooter sampai strategi dihadirkan di home console, namun jika permainan dibawa ke level lebih serius, bayangkan betapa susahnya bertanding CS:GO atau Dota 2 menggunakan gamepad.
Kabar gembiranya, masa-masa canggung bermain Call of Duty serta Battlefield Hardline di PlayStation 4 akan segera berakhir. Hori, sebuah perusahaan pencipta periferal berlisensi resmi memamerkan Tactical Assault Commander 4. Ia sengaja diracik untuk meniru metode kendali khas PC di console Sony tersebut, termasuk gerakan mouse dan input WASD di keyboard QWERTY.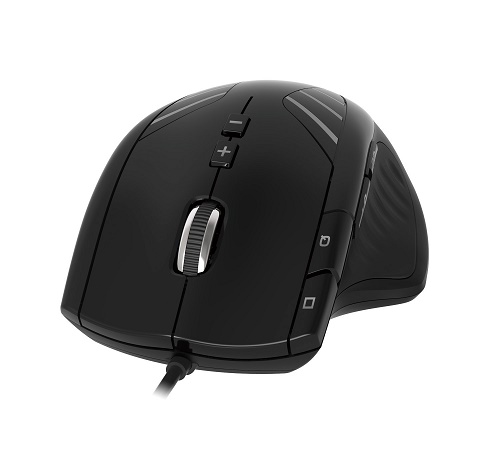 Layaknya keyboard dan mouse, TAC4 mempunyai dua komponen terpisah, tetapi sebetulnya controller tidak didesain untuk menjiplak seluruh fungsi papan ketik PC. Ia dikhususkan buat game, menterjemahkan layout DualShock 4 dan ke-18 tombolnya supaya lebih nyaman dalam permainan-permainan shooter - terutama yang bersifat kompetitif. Saya belum tahu apakah tombol TAC4 dapat dikustomisasi, namun pastinya Hori sudah menyiapkan opsi profile berbeda.
Info menarik: Microsoft Perkenalkan Controller Xbox One Khusus untuk Gamer Hardcore
Jadi bagaimana soal button mapping-nya? D-Pad digantikan oleh WASD, kemudian tombol Segitiga dan Lingkaran berada di posisi Q serta E. Gerakan 'mouse' mengambil alih thumb-stick dalam mengontrol kamera, lalu di sana diletakkan juga trigger shoulder beserta tombol Kotak, berfungsi buat perintah reload senjata. Jika Anda biasa ber-gaming dari PC, TAC4 sudah pasti terasa sangat familier.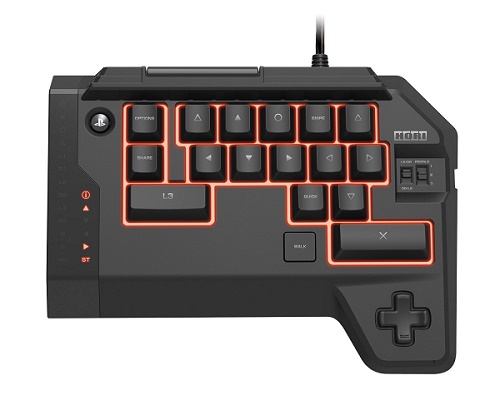 Tanpa menyebutkan judul spesifik, biasanya game shooter console menyajikan sejumlah solusi terkait keterbatasan kendali gamepad. Pertama, mungkin developer membubuhkan fitur auto-aim demi memudahkan bidikan (terkadang diadopsi juga ke game mobile). Dan pada umumnya, permainan memiliki satu tombol khusus buat membalikkan badan secepat-cepatnya. Tactical Assault Commander 4 memastikan para ahli FPS tetap berjaya baik di PC maupun PS4.
Namun ada sebuah potensi kendala dari penyuguhan TAC4. Keyboard dan mouse dirancang buat ditaruh di atas meja, sedangkan gamepad memungkinkan Anda bermain santai sambil duduk di sofa. Perlu diketahui, TAC4 tersambung lewat kabel, menyebabkan setup ruang jadi terbatas - dan supaya optimal kita tidak bisa menaruhnya di permukaan tak rata.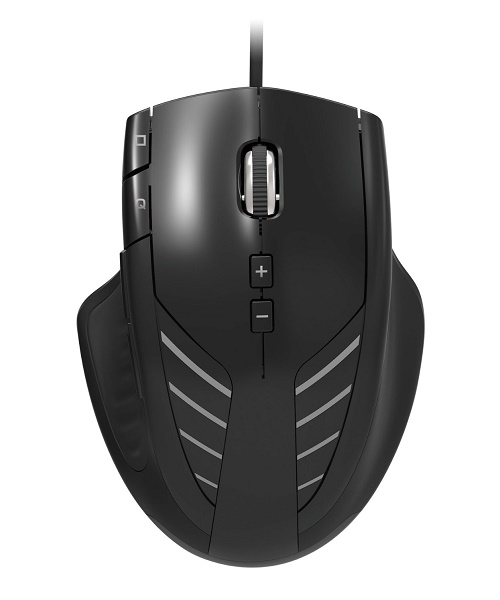 Berdasarkan info di Amazon Inggris, Tactical Assault Commander 4 segera diluncurkan tanggal 9 Oktober 2015 nanti, dijajakan seharga £87 atau kisaran US$ 135. Akankah ia tersedia di luar Inggris?
Are you sure to continue this transaction?
processing your transaction....