Gadget
Corsair Umumkan 5 Finalis Casemod Competition Indonesia 2018
Para finalis ini dipilih dari total 15 kontestan.
Mengeluarkan uang demi membeli PC built-up ialah cara termudah menikmati video game di tingkat visual paling tinggi, tetapi tidak ada yang mengalahkan rasa puas bermain menggunakan sistem yang Anda rakit dan modifikasi sendiri. Dalam melestarikan tradisi DIY itu, Corsair menggelar kompetisi modding case terbesar di Indonesia di awal tahun ini.
Mengusung tajuk Corsair Casemod Competition Indonesia 2018, sang produsen hardware PC asal Kalifornia itu menjanjikan hadiah total senilai Rp 60 juta. Dan sesuai agenda mereka, Corsair baru saja mengumumkan lima finalis yang disaring dari 15 kontestan via page Facebook resminya. Kompetisi berjalan dari bulan Januari hingga akhir Maret kemarin, dan proses penilaian dilakukan pada tanggal 1 sampai 7 April silam.
"Dewan juri telah bekerja keras untuk memberikan penilaian dari sisi kreatifitas, estetika, originalitas, manajemen kabel dan presentasi foto final case. Pada akhirnya, juri memutuskan untuk menominasikan lima case terbaik untuk memperebutkan [gelar] juara," tutur Corsair. Mereka juga mengucapkan terimakasih pada seluruh peserta yang sudah berusaha sekuat tenaga menciptakan karya-karya berkualitas.
Ini dia lima nominasinya:
1. Mercy, Yoga Permana
Tema ini diadopsi dari karakter healer favorit sang modder di permainan Overwatch. Seperti warna seragam yang dikenakan Angela Ziegler, case 'Mercy' mengusung warna putih dengan kombinasi jingga serta sejumlah decal berilustrasi siluet sang hero. Case memanfaatkan Corsair Graphite 760t Black sebagai basisnya.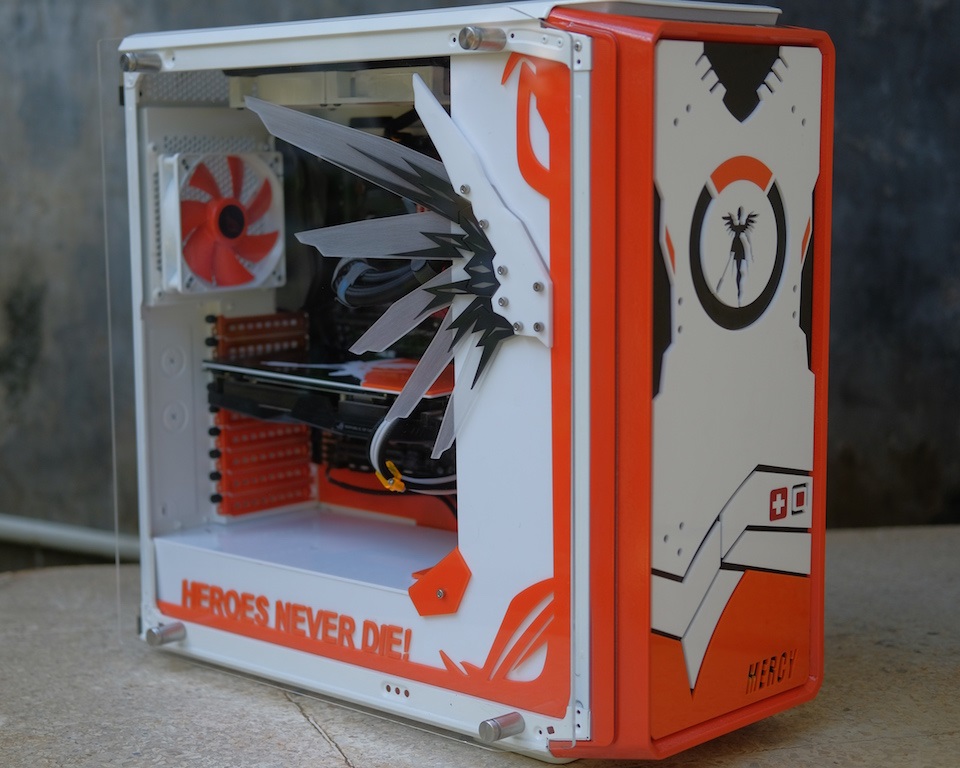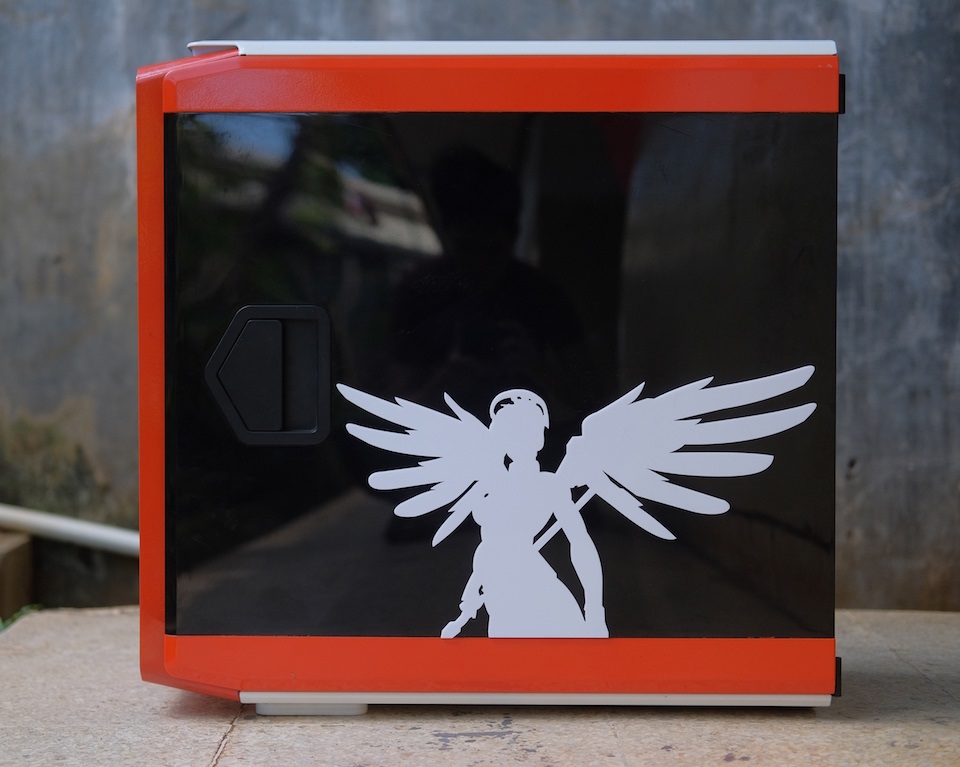 2. Cor'space'air, Heru Suhadi & Teguh Indama
Ada dua elemen yang ingin ditonjolkan kedua kreatornya di Cor'space'air: konsep futuristis dan penggunaan material daur ulang. Dengan memanfaatkan bahan-baan sisa seperti aluminium dan MDF, mereka mencoba mengurangi sisa limbah. Hasilnya sendiri sangat mengagumkan, Cor'space'air tampak seperti pesawat luar angkasa.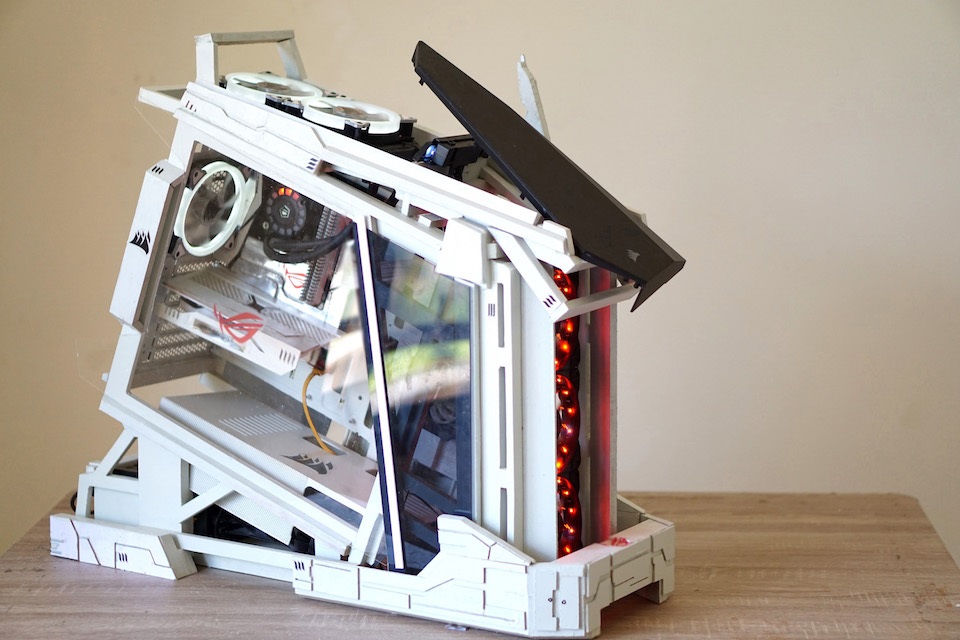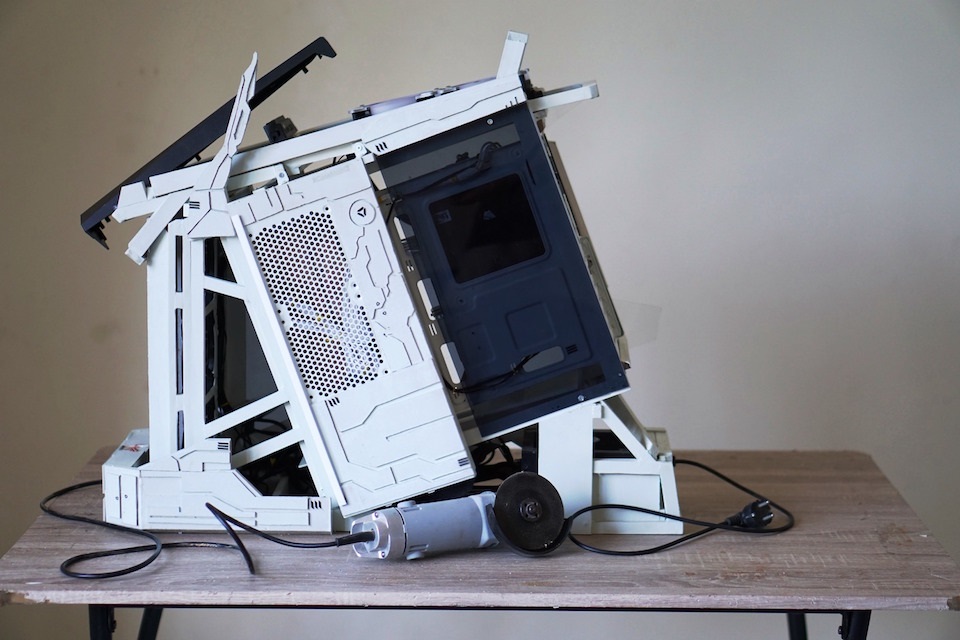 3. Grey Area, William Wangsa
Modifikasi yang dilakukan William terhadap case Corsair Crystal 570X menambahkan kesan high-tech dan industrial tanpa mengurangi faktor elegannya sama sekali. Nama 'Grey Area' mungkin terinspirasi dari penggunaan warna abu-abu di tubuhnya, tapi desainnya itu juga membuat saya berimajinasi tentang UFO dan alien.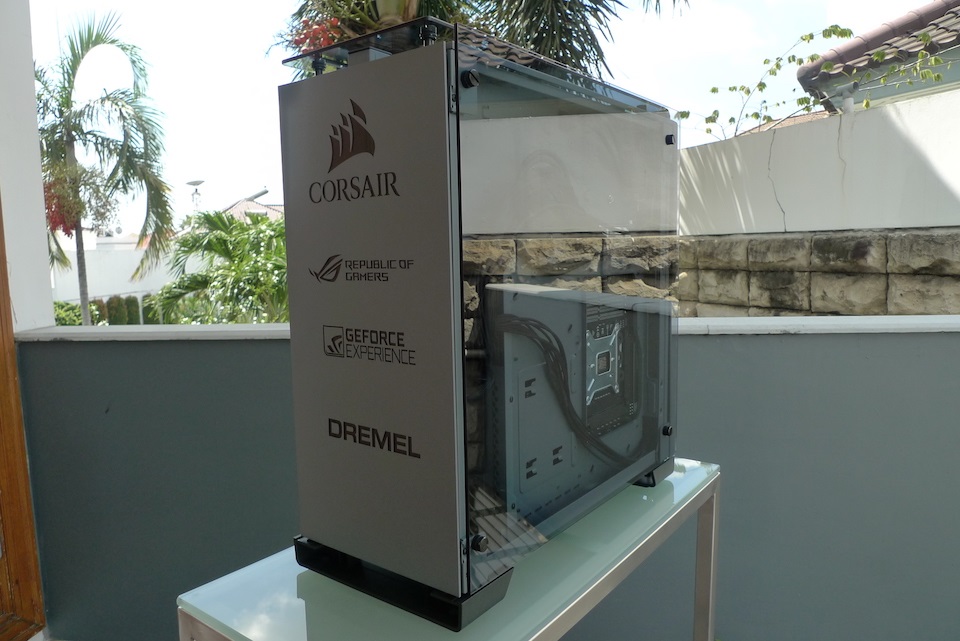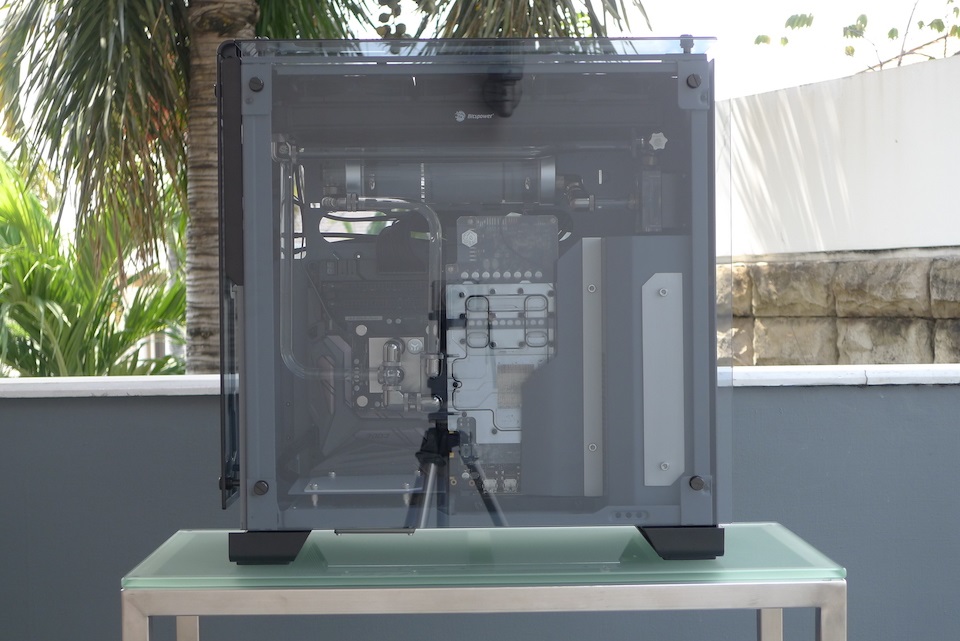 4. The Lost of Civilization, Fuadi Siswoyo
The Lost of Civilization mengusung form factor yang berbeda dari empat finalis lain. Dibangun dari Corsair Obsidian 250D, Fuadi ingin menonjolkan tema 'budaya yang hilang' dengan menggunakan decal dan pola ala suku Aztec. Namun warna perak di tubuh baloknya juga mengingatkan saya pada desain bergaya brutalis.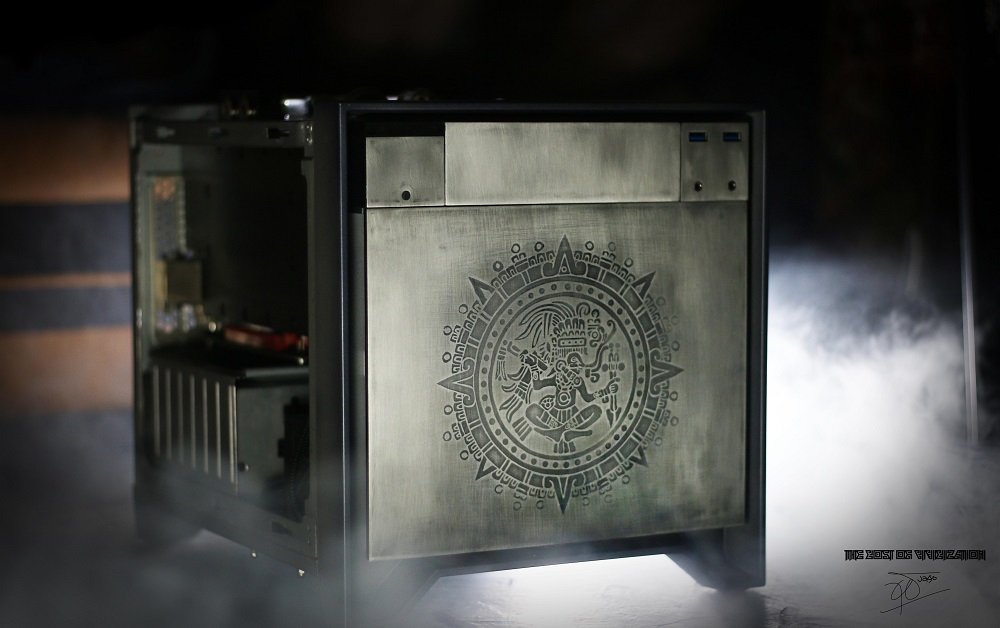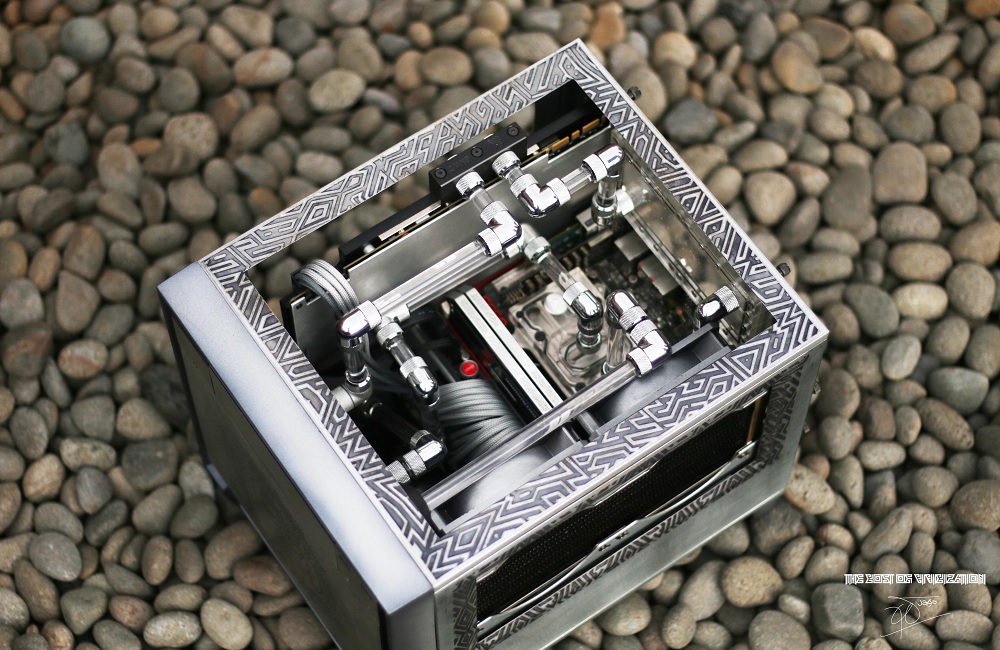 5. Lego Mining Transportation, Wirawan Ganda Setiawan
Selain menjadi favorit penggemar Lego, ada cerita unik di belakang penciptaan casemod ini: repot karena harus bolak-balik membeli balok Lego, akhirnya sang kreator merakinya di counter mainan Lego. Ia menyajikan segala hal yang Anda cintai mengenai Lego, dari mulai pola titik-titik bulat yang khas hingga penggunaan warna-warni cerah.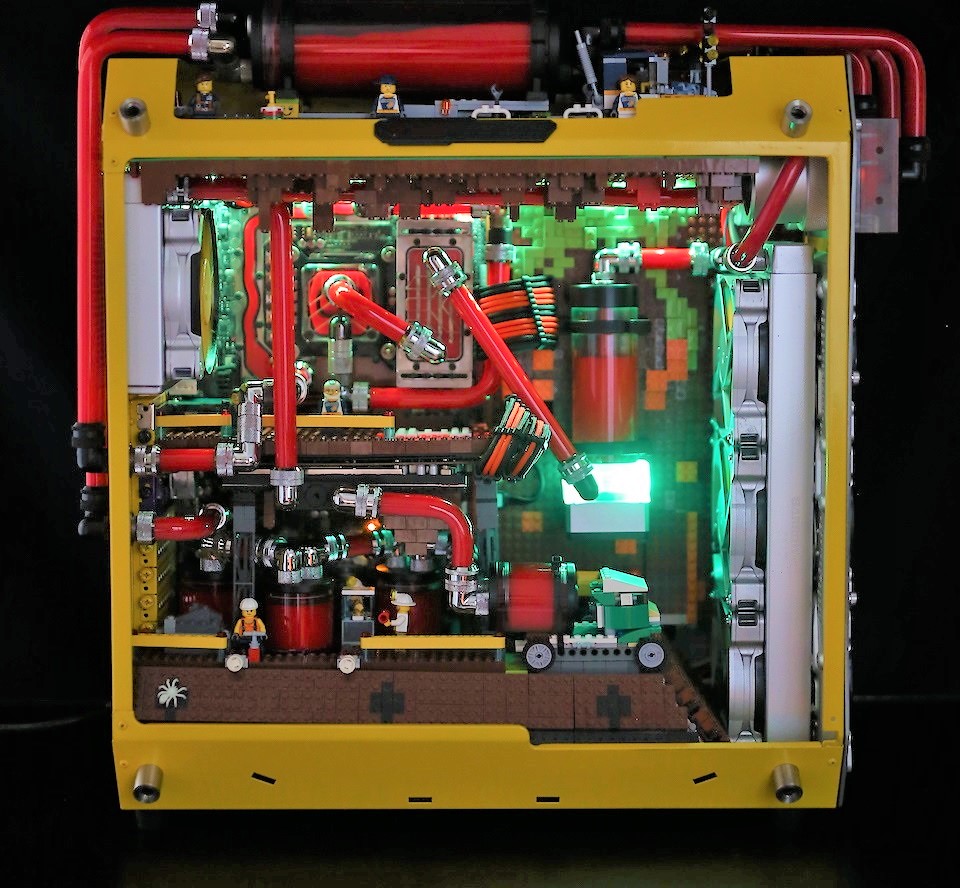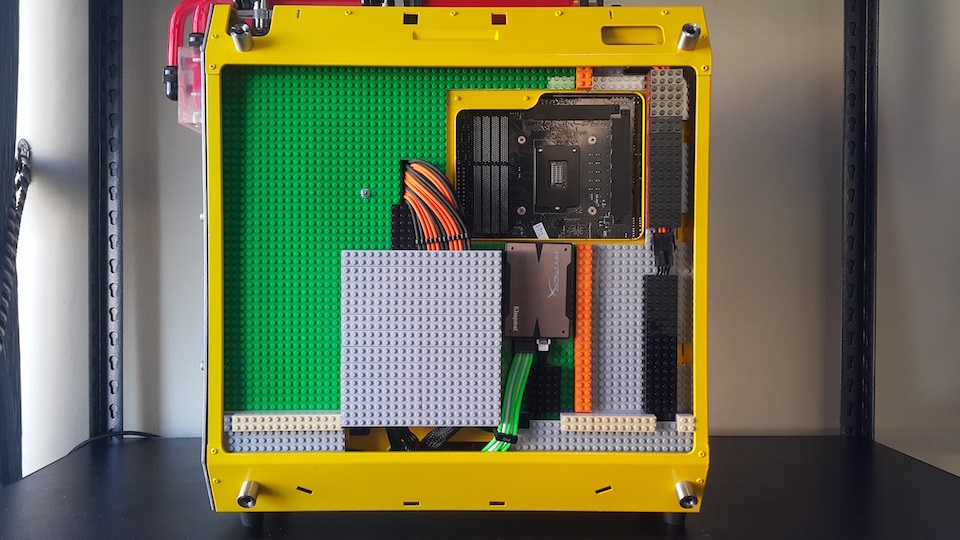 -
Pemenang kompetisi akan diumumkan dalam acara Corsair Unplug and Play Press Tour yang dilangsungkan di XXI Club Djakarta Theater pada tanggal 17 April 2018 nanti. Sejauh ini favorit saya pribadi adalah The Lost Civilization dan Cor'space'air. Semoga salah satu dari mereka keluar sebagai juaranya.
Are you sure to continue this transaction?
processing your transaction....