Daftar Game Android Pilihan 2 - 8 November 2015
Berisikan kumpulan game Android yang dinilai mempunyai gameplay menarik dan grafis yang baik
Halo sobat, apa kabar? Sobat mungkin merasakan ada yang berbeda dengan tampilan dan nama situs kami. Inilah kami yang baru, kini melebur menjadi Dailysocial.id dan saat ini menghuni rumah baru di Dailysocial Lifestyle. Tapi secara umum tak ada perubahaan dalam hal sajian, termasuk mempertahankan kolom mingguan ini.
Langsung saja, minggu ini ada beberapa game yang layak diangkat. Yuk simak selengkapnya!
Empires and Allies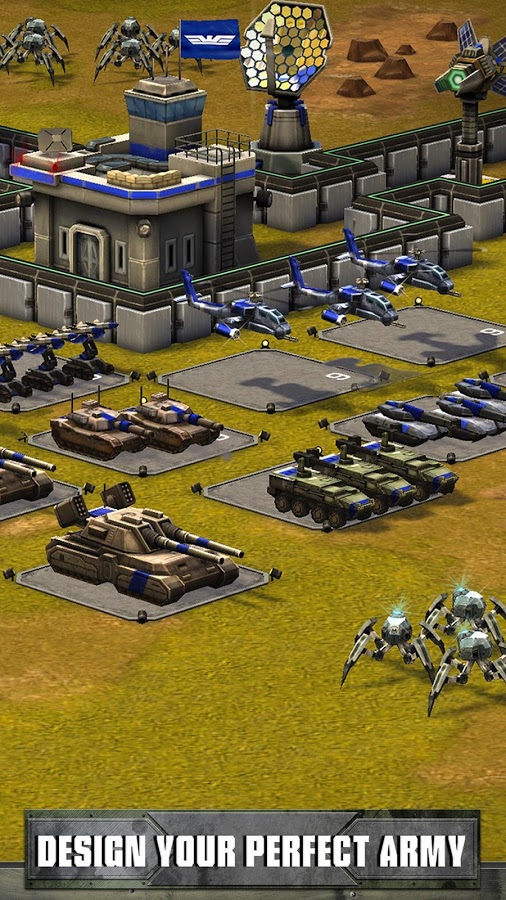 Game ini mangajak pemain untuk kembali merasakan ke masa lalu di kala perang masih berkecamuk. Game diminta untuk membangun pasukan yang terdiri dari tentara, tank, robot dan jet tempur sembari tetap memperhitungkan kekuatan dalam bertahan.
Download: Google Play - Gratis
ZENONIA S: Rifts In Time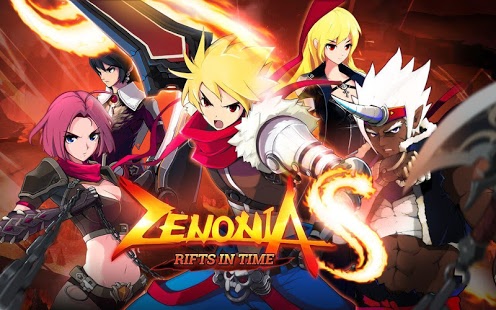 Imajinasi tanpa batas akan Anda dapatkan saat menjelajah dunia virtual dalam game RPG berjudul ZENONIA S: Rifts In Time ini. Gamer dapat menembus ruang dan waktu, menguasai setiap tantangan seorang diri melawan para monster atau nekad mencoba kekuatan dengan memainkan Monster Wave mode. Penggemar sejati game RPG wajib mencoba permainan ini.
Download: Google Play - Gratis
Kuis Pancasila 5 Dasar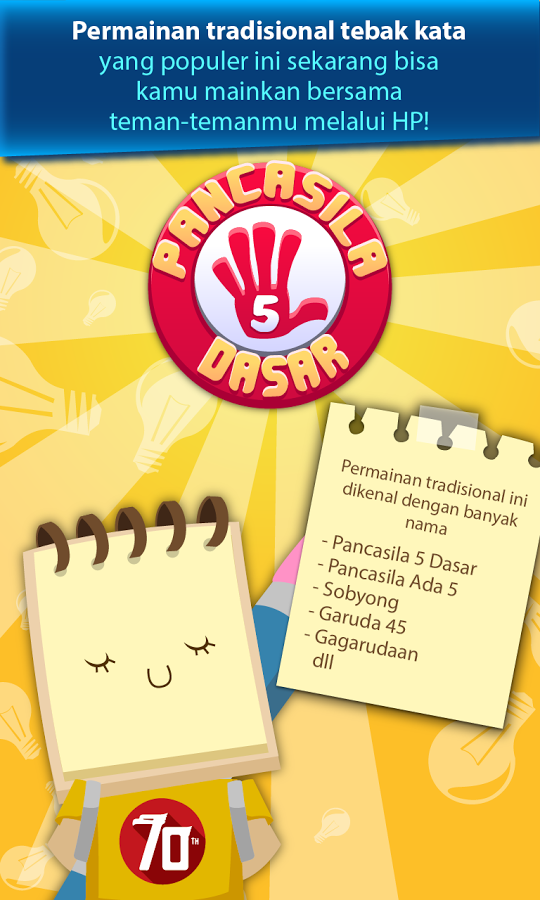 Mengaku punya ilmu pengetahuan yang luas, atau hanya sekadar merasa? Teman Anda pastinya butuh bukti, nah caranya mudah, buktikan dengan menjawab sebanyak mungkin pertanyaan di game "Kuis Pancasila 5 Dasar" ini secara benar.
Game Kuis Pancasila 5 Dasar terdiri dari berbagai pertanyaan yang diformat secara cerdas. Game ini bisa dimainkan sendiri atau agar lebih seru ajak teman-teman di sekitar Anda.
Download: Google Play - Gratis
The Battle of Gods-Apocalypse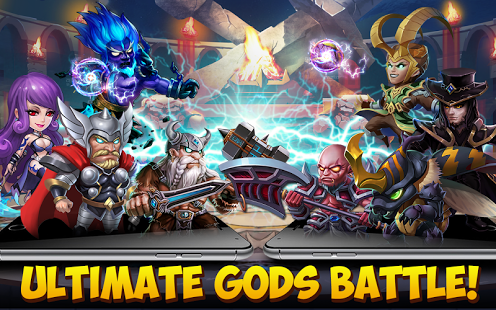 Meski sudah digarap oleh banyak pengembang, sepertinya genre game RPG masih menyisakan ruang. Setidaknya, True Digital Plus sudah membuktikan bisa bersaing dengan pengembang top lainnya. Lewat The Battle of Gods-Apocalypse, mereka menawarkan opsi game RPG dengan kualitas grafis yang tidak main-main.
Di game ini, beberapa karakter dewa Yunani dihadirkan. Seperti Anubis, Thor, Aphrodite, dan Hades. Karakter-karakter ini dapat dimainkan untuk saling berperang lewat gameplay dan visual 3D yang menawan.
Download: Google Play - Gratis
Walking War Robots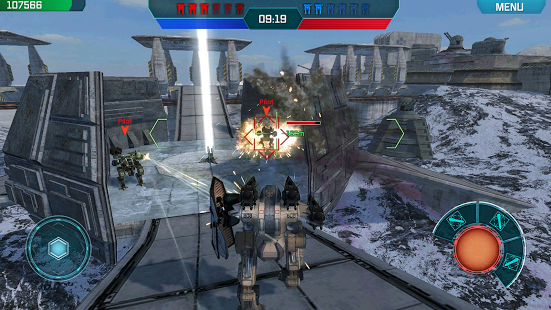 Walking War Robots adalah game multiplayer battle yang mempertemukan dua tim di medan tempur. Masing-masing tim terdiri dari 6 pemain, dimana anggota tim dapat menyusun strategi dan bersinergi untuk menjatuhkan lawan.
Ada 15 macam robot yang punya karakteristik, ukuran dan kemampuan berbeda. Setelah memilih robot, gamer juga dipersilahkan untuk memilih senjata dan melakukan upgrade sesuai dengan level permainan.
Download: Google Play - Gratis
Are you sure to continue this transaction?
processing your transaction....