Dear YouTube, Mulai Bertanggung Jawab dengan Isi Kontenmu!
"Term of Service" YouTube menyebutkan YouTube tidak diperuntukkan bagi anak yang berumur kurang dari 13 tahun
Guest Post - 23 May 2018
Saya dan mungkin jutaan pengguna lainnya menjadikan YouTube sebagai pilihan media untuk mencari berbagai informasi dan hiburan yang sesuai dengan selera dan keinginan kita. Layanan Content on Demand seperti YouTube ini memang sudah menjadi tren dan akan semakin kuat di masa mendatang yang tidak bisa dielakan lagi. Disruptif bagi tatanan ekosistem yang sudah terlebih dahulu ada.
Bentuk layanan on-demand seperti YouTube ini juga memiliki banyak tantangan dan juga peluang bagi para pelaku bisnis. Bagi para pelaku kreatif, YouTube merupakan celah baru untuk menyalurkan kreativitas dan juga menjadi tempat untuk berekspresi. Indikasinya sangatlah mudah; ingin menjadi Youtubers menjadi keinginan banyak orang. Ingin mendapat pengakuan dan juga menjadikan ladang mencari uang. Wajar dan sangatlah lumrah. Dengan modal konsistensi untuk memproduksi konten yang kreatif dan menarik maka subscriber akan bertambah dan jumlah view semakin meningkat.
Namun apakah semua konten dari para kreator di YouTube layak ditonton? Tentu tidak. Karena di YouTube tidak ada yang melakukan monitoring dan kontrol terhadap isi konten, kecuali jika memang ada konten yang fenomenal dan tidak sesuai lalu menjadi viral, maka barulah YouTube akan mengambil sikap. Bagaimana dengan konten-konten lain yang tidak pantas namun tidak menjadi bahan perbincangan? Tetap akan ada dan bisa dinikmati.
Tidak untuk di bawah 13 tahun
Celakanya, dalam Term of Service YouTube sendiri disebutkan bahwa YouTube tidak diperuntukkan bagi anak yang berumur kurang dari 13 tahun!
12. Ability to Accept Terms of Service

You affirm that you are either more than 18 years of age, or an emancipated minor, or possess legal parental or guardian consent, and are fully able and competent to enter into the terms, conditions, obligations, affirmations, representations, and warranties set forth in these Terms of Service, and to abide by and comply with these Terms of Service. In any case, you affirm that you are over the age of 13, as the Service is not intended for children under 13. If you are under 13 years of age, then please do not use the Service. There are lots of other great web sites for you. Talk to your parents about what sites are appropriate for you.
Apakah Anda pernah membaca ini? Hal ini ada di artikel Nomor 12 yang letaknya di bawah dan dikeluarkan pada 14 Juni 2012, hampir 6 tahun yang lalu.
Lalu jika YouTube menyatakan bahwa layanannya bukan untuk orang yang berusia di bawah 13 tahun, mengapa mereka masih memelihara konten-konten bagi anak-anak yang notabene anak-anaklah audience-nya. Bahkan YouTube juga mendapatkan uang dari para pengiklan di konten tersebut. Sebuah hal yang ambigu.
Kita tidak perlu menampik kenyataan bahwa ratusan ribu orangtua memberikan tontonan YouTube bagi anaknya. Sekali kita menggunakan YouTube maka dengan segala teknologi canggihnya, YouTube akan menawarkan konten-konten lainnya untuk ditonton. Tidak ada jaminan bahwa suatu saat akan ada konten yang tidak sesuai yang tampil di bagian rekomendasi konten. Sebetulnya tidak usah jauh-jauh ke sana, pada bagian Trending di YouTube pun menjadi gerbang yang "mudah" disisipi konten-konten lain bagi anak-anak yang sudah terbiasa menggunakan YouTube.
Belum lagi iklan yang ditampilkan oleh pengiklan, nampaknya YouTube sama sekali tidak melakukan penyaringan terhadap iklan yang ditampilkan. Memang sudah menjadi strategi dan bagi para pengiklan agar iklannya diklik dan mendapatkan hasil yang bagus sesuai keinginan mereka dengan cara apapun. Bayangkan jika iklan itu tampil ke anak-anak.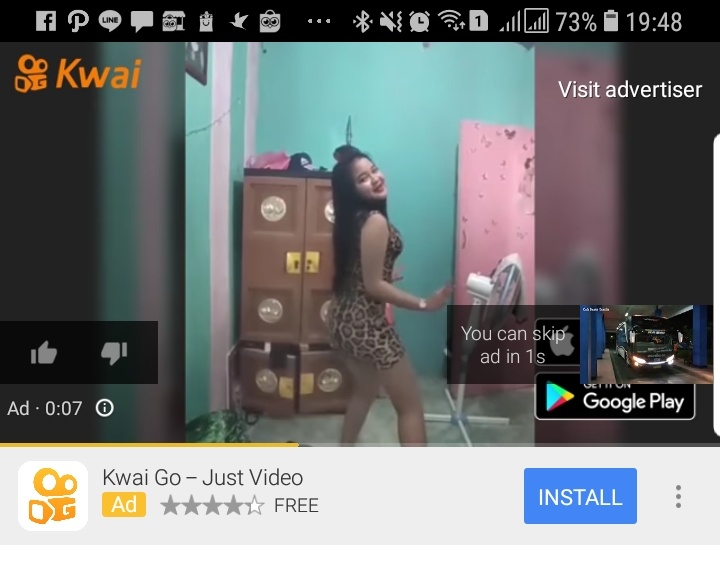 Saya merasa bahwa YouTube memang harus sudah mulai ditata agar lebih baik lagi. Ditata tanpa mengurangi kebebasan dan kreativitas bagi para pelaku. Dimulai dari peruntukan konten, iklan yang tampil serta kelayakan dari konten yang ada. Pada dasarnya YouTube adalah platform penyiaran, hanya berbeda media saja jika dibanding dengan institusi penyiaran yang konvensional.
YouTube juga tidak bisa hanya bersembunyi di balik kedok hanya sebagai penyedia platform semata. YouTube harus bertanggung jawab terhadap semua konten yang ada dan peruntukkannya. Jika memang tidak diperuntukkan bagi anak-anak di bawah 13 tahun, jangan menyediakan konten bagi anak-anak di bawah umur tersebut. Atau hadirkan YouTube untuk anak secepatnya (di Indonesia) dan lakukan pembersihan konten. Bagaimanapun YouTube mendapatkan pemasukan dari platformnya sehingga tidak boleh melepaskan tanggung jawabnya.
- Tulisan ini dibuat oleh pengamat dan pengguna internet Dolly Surya Wisaka. Dolly bisa dikontak di dolly@wisaka.or.id