Dell Inspiron 7000 Generasi Baru Warisi Desain Cantik Seri XPS
Hebatnya, webcam tetap diletakkan di posisi yang ideal berkat penggunaan modul baru yang sangat mungil
Glenn Kaonang - 5 September 2018
Tidak bisa dipungkiri, Dell XPS 13 merupakan salah satu laptop paling menawan yang ada saat ini. Desain cantiknya itu turut dikawinkan dengan performa yang mumpuni. Sayang harganya kelewat premium untuk mayoritas konsumen.
Kabar baiknya, Dell telah menyiapkan alternatif yang lebih terjangkau selagi masih menawarkan sejumlah keunggulan seri XPS. Laptop tersebut adalah generasi baru seri Inspiron 7000 yang diperkenalkan belum lama ini di ajang IFA 2018.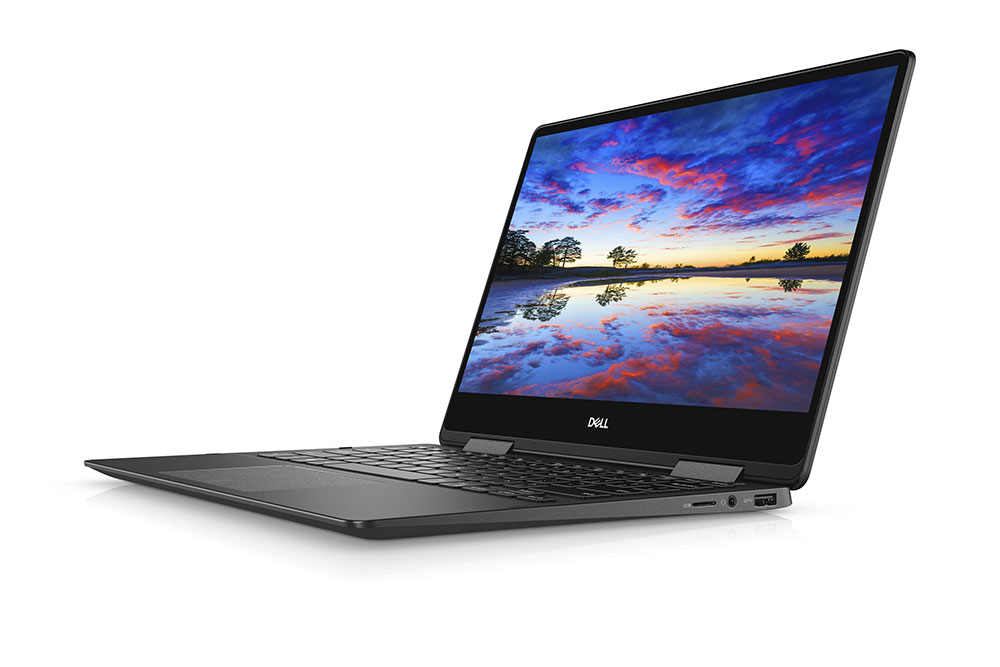 Dell Inspiron 7000 masih tersedia dalam tiga varian ukuran (13, 15 dan 17 inci), serta masih mengadopsi desain 2-in–1 alias convertible. Kendati demikian, material plastik kini sudah dilupakan, diganti oleh sasis aluminium yang lebih kokoh sekaligus lebih premium. Kalau tidak diberi tahu, mungkin saya bakal mengira laptop ini merupakan seri XPS.
Selain bahan baku yang lebih premium, Inspiron 7000 juga mewarisi bahasa desain khas XPS dengan bezel tipisnya. Memang belum setipis XPS 13, akan tetapi perbedaannya cukup mencolok jika dibandingkan laptop sekelasnya. Menariknya, webcam milik Inspiron 7000 masih diposisikan di atas layar seperti pada umumnya, dan ini dimungkinkan berkat penggunaan modul webcam baru yang berukuran cuma 2,7 mm.
Soal spesifikasi, ada banyak konfigurasi yang ditawarkan Dell. Khusus varian 13 inci dan 15 inci, ada opsi layar beresolusi 4K. Prosesor yang digunakan adalah garapan teranyar Intel (generasi ke–8, dengan kode Whiskey Lake). RAM-nya tersedia dalam kapasitas 8 atau 16 GB, sedangkan kartu grafisnya mengandalkan Nvidia GeForce MX150 (opsional untuk varian 15 dan 17 inci).
Konektivitas Inspiron 7000 terbilang minim, tapi masih mencakup semua yang esensial: satu port USB standar, satu port USB-C yang mendukung standar Power Delivery dan DisplayPort, satu port HDMI, dan slot SD card. Inspiron 7000 juga menjadi laptop pertama Dell yang mengusung integrasi voice assistant Amazon Alexa.
Di Amerika Serikat, Dell Inspiron 7000 generasi baru ini akan dipasarkan mulai awal bulan Oktober. Harganya dimulai di angka $880 untuk varian 13 inci dengan spesifikasi terendah – bukan yang paling murah, tapi tetap terpaut cukup jauh dari seri XPS.
Sumber: The Verge.
Are you sure to continue this transaction?
processing your transaction....