Dengan Porcelite, Membuat Kerajinan Keramik Jadi Jauh Lebih Mudah
Berkat Porcelite dan printer 3D, kita bisa menciptakan barang-barang kerajinan keramik bersktruktur kompleks.
Yoga Wisesa - 15 February 2016
Seni kerajinan tembikar telah ada semenjak 24 ribu tahun silam, dan pengetahuan mengenainya tetap terjaga hingga sekarang. Keterampilan tersebut mengalami perkembangan sangat pesat selepas ditemukannya alat pemutar. Dan 16 tahun memasuki abad ke-21, pottery sekali lagi mengalami sebuah evolusi berkat produk baru dari tim Tethon 3D ini.
Perusahaan asal Nebraska itu mengadopsi teknik 3D printing dan menerapkannya ke bidang kerajinan tembikar. Kreasi mereka adalah Porcelite, sebuah resin porselen yang kompatibel ke printer SLA atau DLP 3D. Porcelite bisa digunakan dengan segala macam printer 3D berbasis sinar ultraviolet, dan sang produsen mengklaim bahwa bahan unik tersebut sangat berguna baik untuk kalangan profesional maupun konsumen biasa.
Dengan mengombinasikan Porcelite dan 3D printer UV, Anda bisa menciptakan karya-karya yang sebelumnya mustahil dibuat berbekal peralatan pottery standar. Sangat mungkin bagi kita menggarap struktur-struktur kompleks. Keunikan dari Porcelite ialah, hasil cetak merupakan bahan keramik komposit utuh. Material cari ini berubah menjadi objek porselen padat begitu keluar dari 'oven'.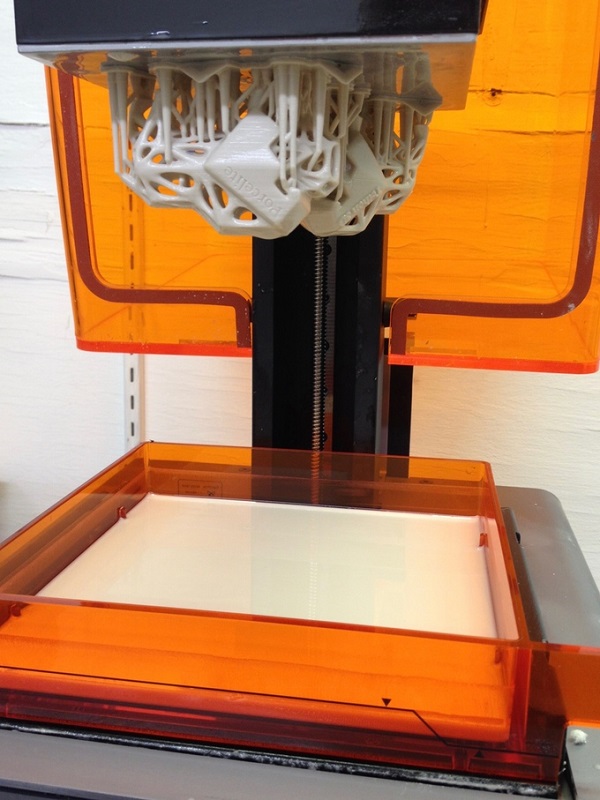 Tethon 3D juga mengungkapkan, keuntungan dari pemakaian printer SLA (stereolithography) atau DLP (digital light processing, hampir mirip dengan SLT) adalah kita dapat memperoleh hasil cetakan beresolusi tinggi. Tingkatan akurasinya ideal untuk keperluan intustri atau dalam pembuatan perhiasan. Penggunaannya sangat mudah, Anda hanya perlu mengukur takaran, mencampur dan menuangkannya secara manual ke printer.
Membahas spesifikasi Porcelite lebih detail, resin memiliki persentase penyusutan sebesar 14 sampai 17 persen di suhu 1150-1230 derajat Celcius. Setelah proses printing selesai, cetakan tersaji dalam keadaan 'bisque' - bertekstur matte halus layaknya keramik. Anda disarankan melapisnya lagi dengan layer kaca (glaze) supaya lebih kuat saat dicuci, dimasukkan ke microwave, atau ke lemari pendingin.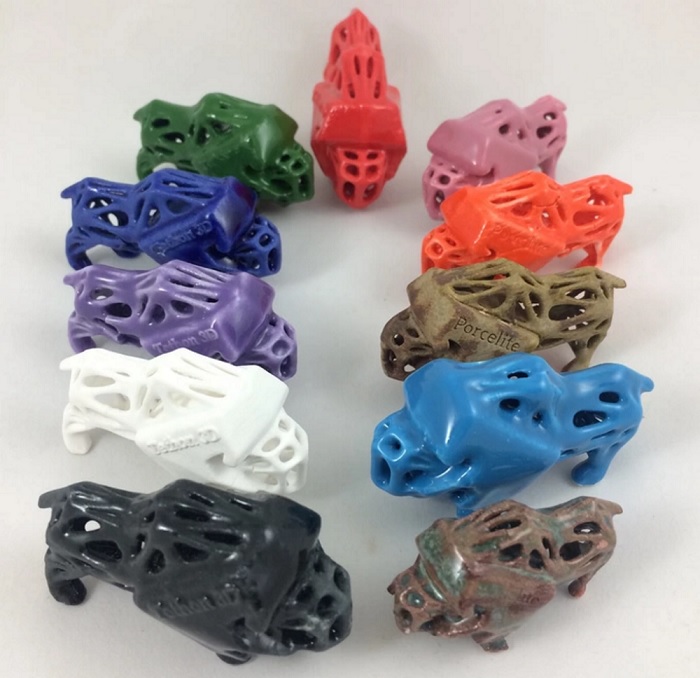 Merupakan anggota korporat dari American Ceramic Society dan National Council on Education for the Ceramic Arts, Tethon 3D mempunyai reputasi cukup besar di ranah pendidikan seni tembikar. Mereka membuka kelas workshop buat perorangan atau grup, berlokasi di Omaha, Nebraska.
Tertarik tapi tidak mungkin mengunjungi tempat itu di waktu dekat? Anda (atau ditambah teman-teman lain) dapat latihan langsung dengan ahlinya via Skype - berdurasi satu jam, Anda menentukan sendiri jadwalnya.
Porcelite bisa dipesan di situs crowdfundingKickstarterseharga US$ 200 per botol satu liter. Pengiriman kabarnya akan dilaksanakan di bulan Mei 2016 untuk backer di seluruh dunia.
Are you sure to continue this transaction?
processing your transaction....