Detail Tentang Minecraft: Story Mode Diungkap di MineCon 2015
Yoga Wisesa - 6 July 2015
Digarap sebagai spin-off game sandbox terpopuler di Bumi, Minecraft: Story Mode membawa kita ke segmen yang jarang tersentuh di Minecraft. Pada pengumumannya di ujung 2014, kita dikabarkan bahwa Story Mode ialah proyek kolaborasi antara Mojang dan Telltale Games; memberi kisah dan narasi khas studio pencipta seri Back to the Future dan The Walking Dead itu.
Dalam ajang Minecon 2015 yang dilaksanakan akhir minggu lalu di London ExCel Convention Center, Telltale mengeluarkan sejumlah informasi penting mengenai Minecraft: Story Mode, terutama berkenaan dengan latar belakang cerita dan para pengisi suara. Steve, karakter utama di Minecraft, tidak muncul di sana. Developer berniat mengenalkan tokoh-tokoh baru, disingkap buat pertama kalinya lewat trailer perdana.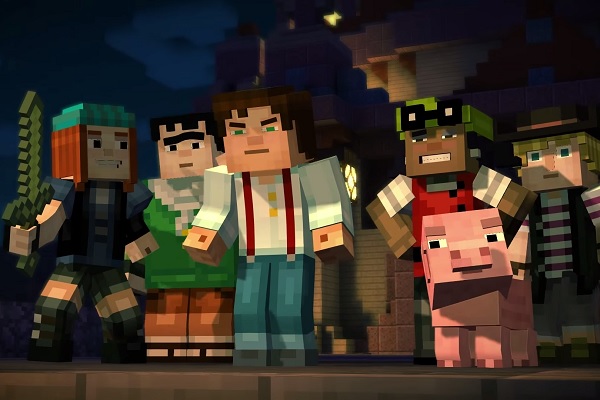 Minecraft: Story Mode menyuguhkan gameplay berbasis pilihan, mirip judul Telltale lainnya, seperti inkarnasi modern buku cerita atau film interaktif. Menebak dari pengalaman memainkan game kreasi sang developer sebelumnya, akan ada banyak cabang cerita dan ending, dimaksudkan buat dinikmati berkali-kali. CEO Kevin Bruner bilang, "Kami telah bekerjasama erat dengan individu luar biasa di Mojang demi memastikan Store Mode sesuai seperti harapan dan standard para fans."
Info menarik: Dengan Program Baru Microsoft, Minecraft Berubah Jadi Medium Edukasi
Anda akan bermain sebagai protagonis baru bernama Jesse, suaranya diisi aktor dan pelawak stand-up Patton Oswalt. Dikisahkan, Jesse dan kawan-kawannya sangat memuja Order of the Stone yang legendaris - empat petualang pembunuh naga, terdiri atas seorang Prajurit, teknisi Redstone, Griefer dan Arsitek. Dalam EnderCon, Jesse menemukan rahasia mengerikan, dan mereka harus bertualang mencari The Order demi menyelamatkan dunia.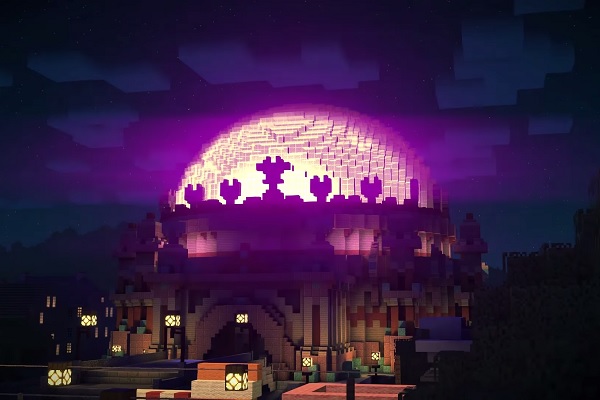 Selain Oswalt, permainan turut dibintangi Brian Posehn, Ashley Johnson, Scott Porter, Martha Plimpton, Dave Fennoy, Corey Feldman, Billy West, dan Paul Reubens. Owen Hill dari Mojang menjelaskan bagaimana Story Mode manyajikan kesempatan unik bagi pemain untuk menjelajahi interpretasi mereka sendiri terhadap jagat Minecraft. Walau familier, game dijanjikan tetap orisinil.
Anda tidak perlu mempunyai Minecraft terlebih dulu buat menikmati Story Mode, ia merupakan judul stand-alone, dihadirkan dalam lima episode bersambung. Rencananya, Minecraft: Story Mode akan didistribusikan secara digital untuk platform PC, Mac, PlayStation 4, PlayStation 3, Xbox One, Xbox 360, beserta perangkat iOS dan Android. Sangat lengkap bukan?
Buat info paling baru, silakan daftarkan alamat email Anda di situs resminya. Simak trailer-nya juga di bawah.
Sumber: Blog Telltale Games.
Are you sure to continue this transaction?
processing your transaction....