Di Bulan September Nanti, Anda bisa Mencicipi Battlefield V Sebelum Membeli
Tes open beta akan menyuguhkan potongan dari konten multiplayer permainan shooter ini.
Dijadwalkan untuk meluncur di kuartal empat 2018, game shooter baru DICE yang mengangkat tema Perang Dunia kedua berjudul Battlefield V akan bersaing dengan nama-nama raksasa semisal Assassin's Creed Odyssey, Call of Duty: Black Ops 4, Red Dead Redemption 2, hingga Fallout 76. Dan seperti biasa, DICE akan mempersilakan Anda untuk mencoba kreasinya itu sebelum membeli.
Melalui blognya, tim developermengumumkan rencana untuk menggelar open beta Battlefield V di bulan September nanti. Agenda ini merupakan tes lanjutan setelah sebelumnya EA DICE melangsungkan uji coba closed alpha yang cuma bisa diikuti oleh gamer dari Eropa dan Amerika. Berbeda dari closed alpha, versi open beta permainan ini kabarnya sudah mulai merepresentasikan konten retail-nya.
Open beta Battlefield V akan menyuguhkan sejumlah mode berbeda, di antaranya ada Conquest, Grand Operations dan Tides of War. Sebagaimana tradisi sang developer dalam melaksanakan tes beta, semua mode permainan tersebut mengedepankan pengalaman multiplayer. Mode single-player bertajuk 'war stories' baru tersedia saat Battlefield V dirilis.
Saya akan membahas Conquest dulu. Mode ini akan menyuguhkan medan tempur berisi 64 pemain, dan mempersilakan Anda bertanding di dua lokasi berbeda, yakni di Rotterdam dan Arctic Fjord di Norwegia. Conquest menghidangkan gameplay tradisional khas Battlefield, menantang Anda dan kawan-kawan satu tim untuk mempertahankan lokasi-lokasi penting yang tersebar di peta berukuran masif. Di sana, Anda dapat membangun pertahanan (via fitur Fortifications) dan memanggil bala bantuan.
Selanjutnya, Grand Operations juga dapat dicicipi di sana. Di versi beta-nya, Grand Operations disuguhkan selama 'dua hari'. Hari mewakilkan ronde, dan hasil dari pertempuran di satu match akan memengaruhi kondisi tim dan medan tempur di pertandingan selanjutnya. Mode ini kabarnya mengambil inspirasi dari kejadian bersejarah, misalnya pendaratan para penerjun payung (Airborne) serta aksi penyerbuan (Breakthrough) di peta Arctic Fjord.
Yang ketiga adalah Tides of War. Mode ini punya rentang waktu yang lebih panjang lagi dari Grand Operations: satu sesi merepresentasikan perjalanan naratif selama beberapa bulan. Masing-masing 'chapter' di sana didesain pada sebuah aspek di periode tertentu serta menyajikan gameplay berbeda. Di beta nanti, Tides of War dibagi jadi lima chapter. Jika berhasil menyelesaikannya, Anda akan mendapatkan Dog Tag khusus saat Battlefield V meluncur.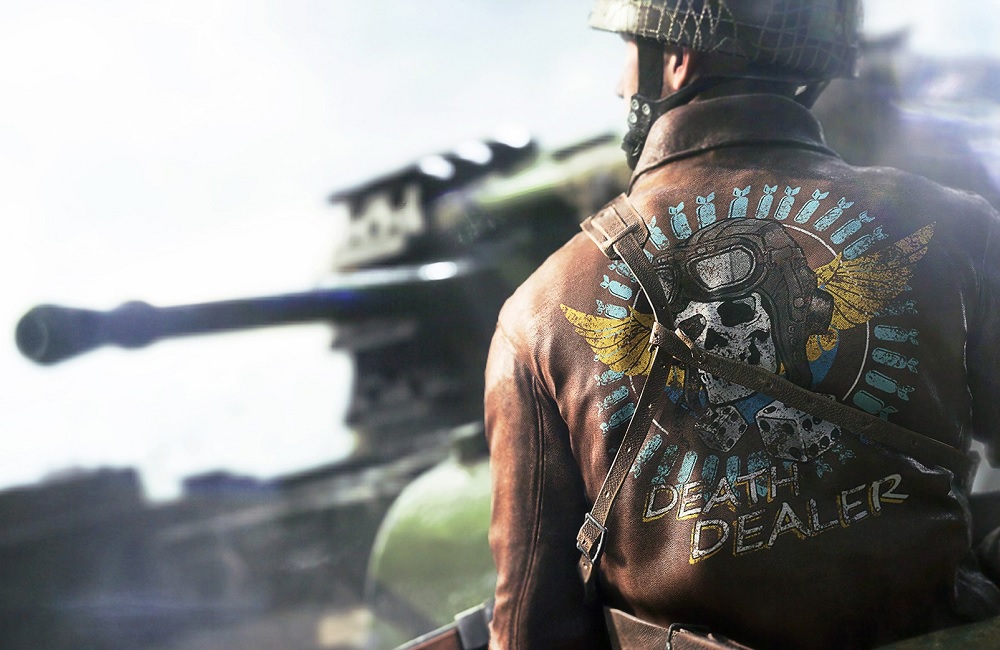 Open beta Battlefield V akan dibuka untuk publik pada tanggal 6 September, dan pre-load dapat dilakukan sejak tanggal 3 September. Beta dapat diakses dua hari lebih cepat jika Anda telah melakukan pre-order atau menjadi pelanggan EA Access, Origin Acess atau Origin Access Premier. Versi rampung dari Battlefield V sendiri akan dilepas di PC, Xbox One dan PS4 pada tanggal 19 Oktober.
Are you sure to continue this transaction?
processing your transaction....