Gandeng Dicoding, ISAW Ajak Masyarakat Cintai Satwa Liar Lewat Game Android
Bambang Winarso - 13 July 2015
Maraknya penjualan satwa liar dilindungi menuntut tindakan nyata dari berbagai pihak. Indonesian Society for Animal Welfare (ISAW) yang memang bergerak di bidang perlindungan satwa melihat adanya celah teknologi untuk menyadarkan masyarakat akan kekejaman di balik perdagangan satwa liat tersebut.
Untuk itu ISAW menggandeng dua pengembang lokal Miracle Gates Studio dan NED Studio yang tergabung dalam Dicoding sebagai media untuk menyampaikan pesan itu kepada khalayak. ISAW meminta bantuan tokoh satwa yang menjadi karakter game mobile The Adventures of Jalak dan Pora: Free Cockatoos! yang dikembangkan oleh kedua developer tersebut.
Kedua game ini merupakan pemenang tantangan Indonesian Wildlife Game Challenge yang digelar oleh ISAW bersama Dicoding. Dalam tantangan tersebut Dicoding menyediakan 2.000XP bagi pengembang yang berhasil menyelesaikan tantangan tersebut. Para pengembang nantinya dapat menukarkan poin yang sudah terkumpul dengan berbagai hadiah menarik, seperti smartphone, laptop, dan hadiah-hadiah lainnya.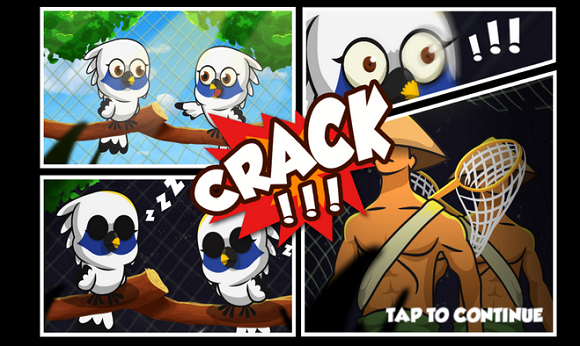 GameThe Adventures of Jalak merupakan game ber-genreendless runner yang mengangkat burung eksotis, Jalak sebagai karakter utama. Jadi, ceritanya si Jalak tertangkap dan saat ini sedang di dalam kurungan untuk dijual. Si Jalak akhirnya berhasil kabur dan selanjutnya pemain yang akan memegang kendali membantunya kabur melarikan diri dari para pemburu.
"Kami berharap melalui permainan ini akan semakin banyak orang yang menyadari betapa kritisnya situasi yang dihadapi oleh Jalak Bali saat ini dengan ancaman-ancaman yang datang dari para pemburu dan penyelundup satwa," ujar Orlando Nandito, Founder Miracle Gates Studio.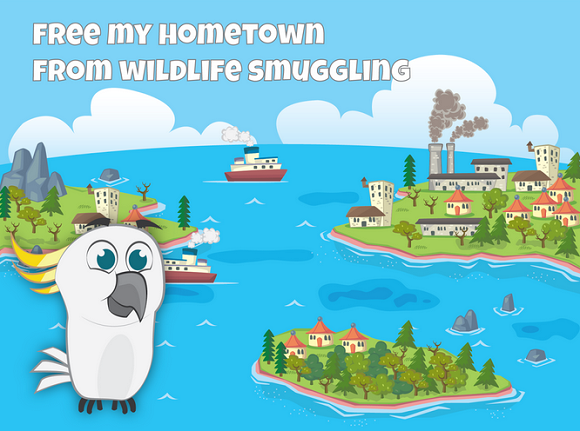 Sementara Pora: Free Cockatoos! mempunyai misi yang tak kalah heroik. Si ikan Pora harus mampu menggunakan torpedo dan gelembung sebagai alat untuk membebaskan kakatua jambul kuning yang terperangkat di dalam botol-botol plastik di pelabuhan.
Info Menarik: Mainkan Game Lokal Dengan Visual Menawan, Detective Dixie: The Revenge of Wishteria
"Dengan membantu Pora membebaskan burung-burung dilindungi tersebut, kami berharap orang yang memainkan game ini akan secara bawah sadar memahami bahwa burung itu seharusnya terbang bebas di alam, bukan untuk dikekang dalam sangkar apalagi dijejalkan dalam botol plastik," jelas Jonathan Borisman Tambun, CEO NED Studio.
Dalam siaran pers yang diterima oleh Trenologi, ada tiga pesan penting yang ingin disampaikan melalui dua gamemobile ini.
Satwa liar saat ini terancam akibat perburuan, penyelundupan, dan perdagangan ilegal.
Satwa liar bukanlah untuk dikurung atau disakiti, dan
Masa depan kelestarian satwa di alam adalah tanggung jawab kita bersama.
Direktur Eksekutif ISAW Kinanti Kusumawardani dalam keterangannya menekankan pentingnya penanaman kesadaran tentang mencintai satwa liar yang artinya membebaskan dan membiarkan mereka hidup di habitatnya. Ini merupakan salah satu upaya memutus rantai permintaan akan satwa liar yang secara langsung berdampak pada perdagangan satwa-satwa dilindungi tersebut.
"Oleh karena itulah kami bermitra dengan Dicoding.com dan para pemenang Indonesian Wildlife Game Challenge – Miracle Gates Studio dan NED Studio – agar bisa terus mengembangkan upaya edukasi animal welfare melalui cara-cara yang kreatif dan inovatif." Pungkasnya.
ISAW akan mempromosikan kedua mobilegame tersebut sebagai bagian dari program edukasi animal welfare ke sekolah-sekolah dasar dan menengah. Kedua game kini sudah tersedia bagi para pengguna smartphone Android dan dapat diunduh secara gratis di Play Store.
Sumber gambar header PlayStore.
Are you sure to continue this transaction?
processing your transaction....