Dikonfirmasi Langsung Oleh Sang Aktor, Film Adaptasi Game Sleeping Dogs Sedang Diproduksi
Tokoh protagonisnya diperankan oleh salah satu aktor Rogue One: A Star Wars Story.
Yoga Wisesa - 6 February 2018
Mencoba mengadopsi material dari medium hiburan interaktif ke film tidaklah mudah. Buktinya, ada banyak adaptasi game ke film yang gagal memuaskan fans. Dan kini, mereka melihat upaya pembuatan The Secret World, The Witcher dan Mega Man dengan penuh rasa cemas. Namun sineas Hollywood tampak tidak kapok meski banyak film adaptasi yang merugi.
Di bulan Maret 2017 silam, produser Neal Moritz diketahui punya rencana untuk menggarap film Sleeping Dogs yang diangkat dari permainan action-adventure open world milik Square Enix. Saat itu dikabarkan pula bahwa Moritz menunjuk aktor sekaligus ahli bela diri asal Hong Kong, Donnie Yen sebagai bintang utamanya. Namun sudah hampir setahun tidak ada kabar mengenainya, hingga kesunyian itu dipecahkan oleh Donnie Yen sendiri.
Melalui akun Instagram-nya, sang pakar mixed martial art itu mengabarkan bahwa proses produksi film Sleeping Dogs telah dimulai, sembari memublikasikan sebuah foto yang memperlihatkan Yen sebagai tokoh protagonis Wei Shen. Produksinya ditangani oleh Original Film milik Moritz, perusahaan yang menghasilkan film-film action seperti seri xXx serta Fast & Furious.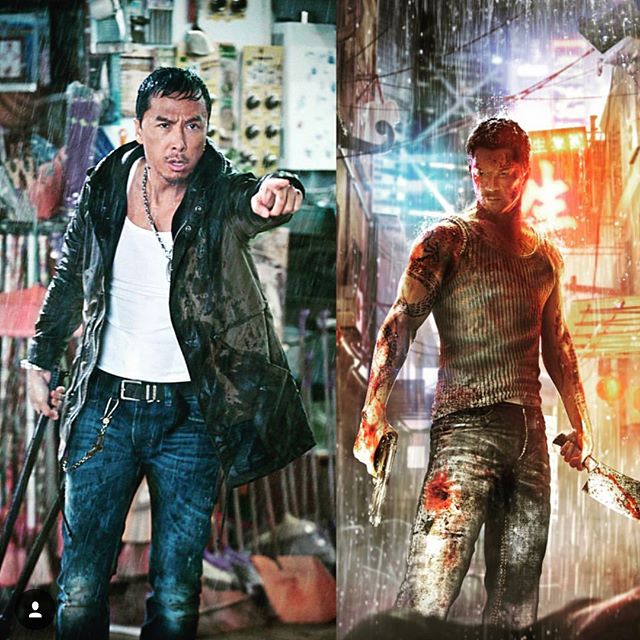 Sempat mendapatkan peran kecil di Drunken Tai Chi dan Once Upon a Time in China II, saat ini Donnie Yen merupakan bintang papan atas Hong Kong. Kesuksesan seri film Ip Man melambungkan ketenarannya, dan berkat partisipasi Yendalam Rogue One: A Star Wars Story dan xXx: Return of Xander Cage, ia memperoleh perhatian dari penikmat film global.
Permainan Sleeping Dogs memiliki cukup banyak kesamaan dengan Grand Theft Auto, namun game sedikit lebih menitikberatkan elemen parkour dan pertarungan tangan kosong. Sleeping Dogs mengisahkan petualangan polisi Hong Kong bernama Wei Shen yang ditugaskan untuk menyusup dalam organisasi Triad.
Saat dilepas pertama kali, penjualan game tergolong cukup baik dan mendorong Square Enix menggarap versi remaster-nya untuk PlayStation 4 dan Xbox One. Namun sayang hal tersebut tidak bisa menyelamatkan studio United Front Games dari kebangkrutan, serta memaksa menghentikan proyek pengembangan spin-off Sleeping Dogs, Triad Wars.
Belum diketahui kapan film Sleeping Dogs akan tayang di layar lebar. Buat saya, jalan cerita permainan ini sangat menarik, mengingatkan pada film-film action Hong Kong di tahun 80-90-an. Jika penasaran, saya sangat menyarankan Anda untuk menikmati game-nya terlebih dulu.
Paras Donnie Yen memang berbeda dari penampilan Wei Shen di game (diperankan oleh Will Yun Lee), namun saya menyukai arahan baru ini. Shen versi film tampak jauh lebih tangguh.
Via IGN.
Are you sure to continue this transaction?
processing your transaction....