Drone DJI Terbaru Mavic 3 Hadir di Indonesia, Harga Mulai Rp33.750.000
Untuk DJI Mavic 3 Cine Premium Combo dibanderol Rp79.950.000, didukung perekaman video Apple ProRes 422 HQ dan penyimpanan 1TB SSD
Lukman Azis - 10 November 2021
Pada tanggal 5 November lalu, DJI memperkenalkan drone terbaru mereka secara global, Mavic 3. Rangkaian upgrade pun dibawanya, diantaranya sistem dual-camera dengan kamera utama menggunakan Hasselblad L2D-20c dengan teknologi Natural Color Solution (HNCS).
Sensornya berukuran Four Thirds 20 MP, bersama lensa wide 24 mm dengan aperture variabel F2.8-11. Untuk foto, ia dapat menangkap file Raw 12-bit.
Kamera sekundernya menggunakan sensor CMOS tipe 1/2 inci 12 MP dengan lensa telephoto 162 mm dan aperture F4.4. Kombinasi keduanya membuat Mavic 3 dapat melakukan hybrid zoom sebanyak 28x.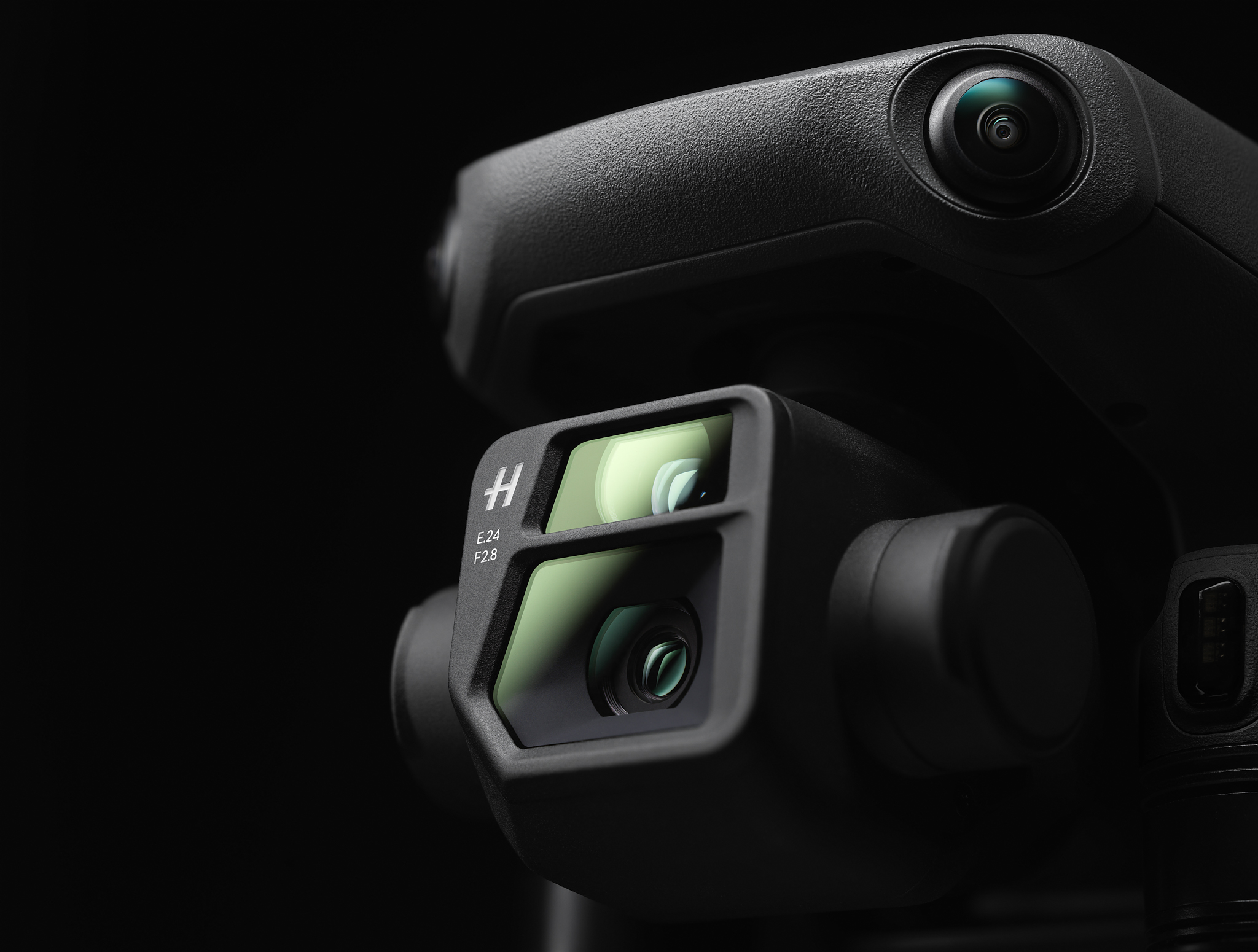 Fitur unggulan lainnya termasuk sensor penghalang segala arah APAS 5.0 dengan jangkauan maksimum 200 meter. Berkat itu, fitur ActiveTrack 5.0 dan Advanced Return To Home menjadi lebih pintar. Baterainya juga dirancang ulang yang memberikan waktu terbang hingga 46 menit dan dapat diisi ulang saat menghubungkan drone ke laptop.
Untuk perekaman videonya, Mavic 3 dapat menghasilkan footage 5.1K dengan frame rate 50 fps dan mendukung perekaman 10-bit D-Log. Serta, 4K DCI atau UHD dengan frame rate 120 fps dan 1080p dengan frame rate hingga 200 fps (bitrate 200 Mbps dengan H.264 dan 140 Mbps dengan H.265).
Pre-order DJI Mavic 3 di Indonesia
Tak perlu menunggu lama-lama, Erajaya Active Lifestyle dan DJI telah membuka pre-order DJI Mavic 3. Periode pre-ordernya berlangsung dari tanggal 5 hingga 30 November 2021 secara offline di 12 jaringan outlet Urban Republic, Authorized Retail Store DJI di Grand Indonesia, serta di outlet Erafone dan iBox Store tertentu.
Pre-order juga dapat dilakukan secara online melalui platform e-commerce eraspace.com, DJI official store di marketplace Tokopedia, Shopee, Blibli, JD.ID, Lazada, dan Bukalapak. Pengambilan dan pengiriman unit pre-order DJI Mavic 3 akan dimulai pada tanggal 1 Desember 2021.
"Seri Mavic dari DJI telah dikenal sebagai drone dengan kemampuan luar biasa, dan kini hadir dengan model terbaru dengan peningkatan yang paling komprehensif dalam tiga tahun kebelakang. Melalui performanya, drone seri ini membuka kesempatan untuk mengeksplorasi lebih jauh kemampuan penggunaan flight experience, photography, cinematic videography dan berbagai personal experience lainnya sebagai pengguna drone professional. Kami yakin model ini akan melanjutkan kesuksesan seri sebelumnya," ungkap Djohan Sutanto, CEO Erajaya Active Lifestyle.
DJI Mavic 3 versi standard dibanderol dengan harga Rp33.750.000. Harga tersebut sudah termasuk 1 unit drone Mavic 3, 1 unit intelligent flight battery, 1 unit pengendali jarak jauh RC-N1, 3 unit kabel RC-N1, 1 unit battery charger, 1 unit storage cover, 3 pasang baling-baling dan aksesoris penting lainnya.
Untuk tipe DJI Mavic Fly More Combo dibanderol seharga Rp42.990.000, dan sudah termasuk 1 unit drone Mavic 3, 3 unit intelligent flight battery, 1 unit pengendali jarak jauh RC-N1, 3 unit kabel RC-N1, 1 unit battery charger, 1 unit storage cover, 6 pasang baling-baling, ND Filters Set (ND4\8\6\32), 1 unit convertible carrying bag dan aksesoris penting lainnya.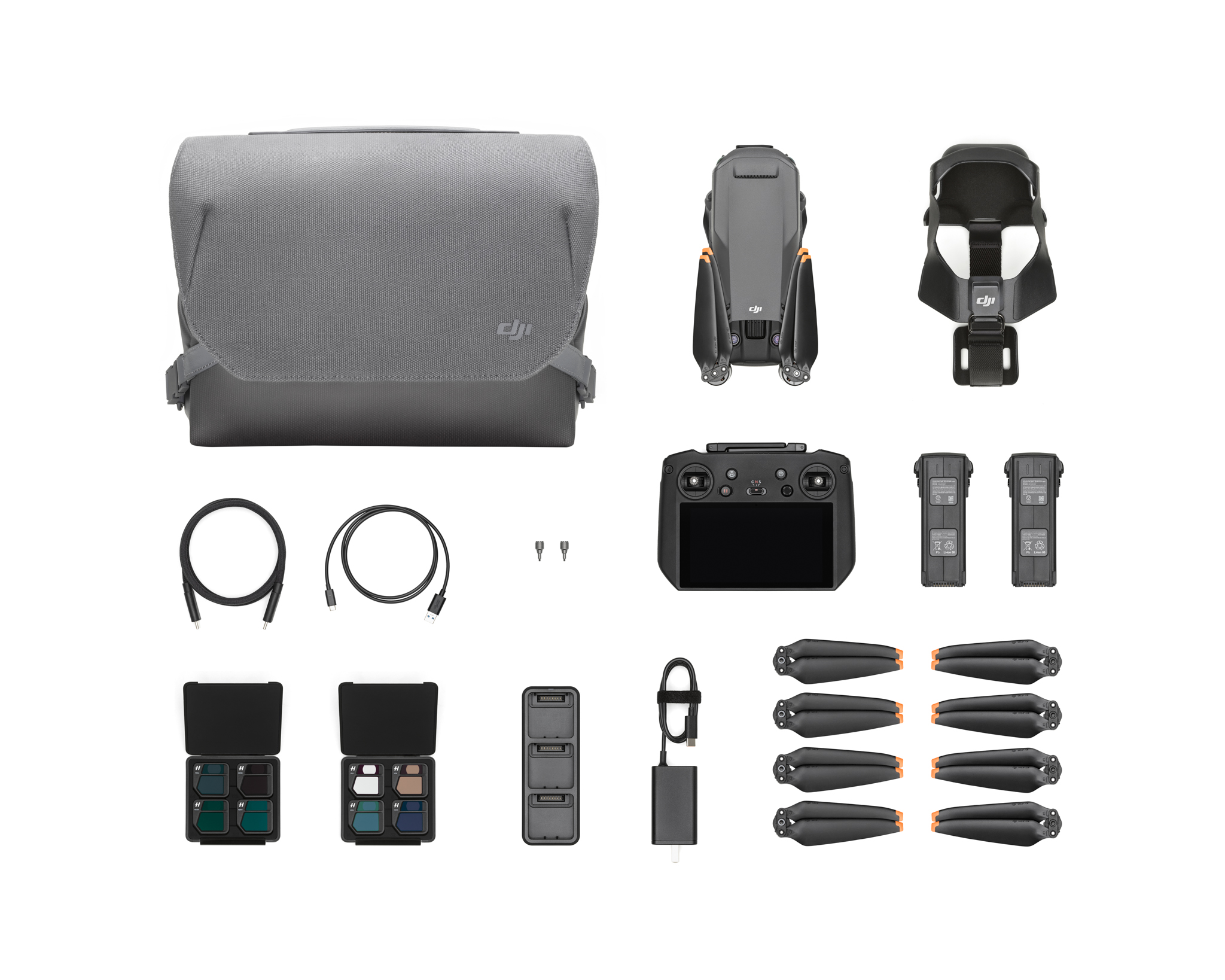 "Menciptakan Mavic 3 adalah perjalanan yang sulit bagi para teknisi kami dalam mengatasi masalah teknis yang kompleks untuk melayani sasaran target pengguna yang selalu dicapai seri Mavic, yakni membangun teknologi pencitraan dan penerbangan berkualitas profesional serta menjadi drone konsumen yang ringkas. Hasilnya luar biasa. Mavic 3 memungkinkan pengguna membidik tangkapan gambar yang epik dengan mudah. Performa yang menakjubkan, keamanan penerbangan yang meluas, dan kualitas gambar yang mempesona, membuat kami yakin bahwa drone ini akan memukau penggemar fotografi dan videografi, serta rumah produksi profesional dan pekerja media di seluruh dunia," ujar Ferdinand Wolf, Creative Director, DJI Europe.
Sedangkan DJI Mavic 3 Cine Premium Combo memiliki built-in 1TB SSD serta didukung dengan perekaman video Apple ProRes 422 HQ dan dibanderol seharga Rp79.950.000. Combo ini hadir dengan aksesoris bawaan yang lebih lengkap, diantaranya: 1 unit Mavic 3 Cine drone, 3 unit intelligent flight battery, 1 unit DJI RC Pro, 1 unit battery charger, 1 Hub Pengisian Baterai, 1 unit penutup penyimpanan, 6 pasang baling baling, 1 set Filter ND (ND64\128\256\512), convertible carrying bag, DJI 10Gbps lightspeed data cable dan aksesoris penting lainnya.
Selama periode pre-order, pelanggan berkesempatan untuk mendapatkan cashback senilai Rp 1.500.000 dan cicilan 0% hingga 24 bulan dengan menggunakan Kartu Kredit Bank BCA, CIMB Niaga, Citibank, digibank by DBS, dan Bank Mandiri.
Are you sure to continue this transaction?
processing your transaction....