Gadget
Drone Yuneec Typhoon H Siap Menghindari Rintangan dengan Sendirinya
Dibekali teknologi Intel RealSense serta kemampuan merekam video 4K
Berada di bayang-bayang rival yang lebih sukses itu pasti terasa tidak enak. Kira-kira mungkin seperti itu perasaan yang dialami Yuneec, pabrikan drone yang masih satu kampung dengan DJI. Sampai saat ini, drone buatannya masih kalah pamor kalau dibandingkan dengan lini drone besutan DJI.
Tapi semua itu bisa berubah tahun ini. Memanfaatkan kemeriahan acara CES 2016, Yuneec memperkenalkan drone terbaru sekaligus tercanggihnya, Typhoon H. Mengapa Typhoon H bisa mengubah kondisi persaingan antara kedua pabrikan drone tersebut? Karena ada kebesaran Intel di belakangnya.
Yuneec Typhoon H merupakan drone versi konsumen pertama yang ditenagai oleh teknologi Intel RealSense. Sederhananya, teknologi ini memanfaatkan kamera inframerah untuk memindai beragam objek yang ada di hadapannya. Hal itu berarti Typhoon H dapat mendeteksi sekaligus menghindari rintangan yang ia temui selagi mengudara.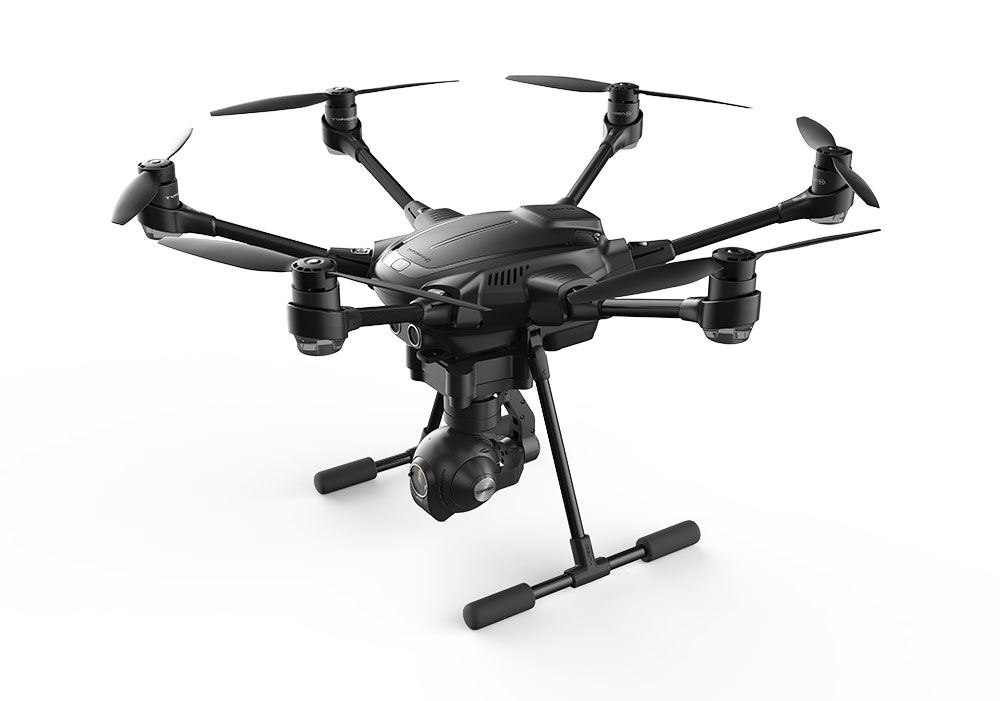 Lalu apa nilai praktis dari kemampuan menghindari rintangan ini? Well, seperti drone lainnya, Typhoon H juga mengemas fitur penerbangan otomatis yang dibagi menjadi beberapa mode yang berbeda. Jadi semisal Anda mengaktifkan mode "Follow" dimana drone akan bergerak dengan sendirinya mengikuti pemegang controller, ia tak akan menabrak pohon, tembok atau objek lain yang menghalangi rutenya.
DJI sendiri sebenarnya juga punya drone yang dibekali 'penglihatan' macam ini, yaitu Matrice 100. Akan tetapi drone tersebut sejauh ini baru ditujukan untuk kalangan developer saja, sedangkan Typhoon H ini benar-benar menyasar konsumen secara massal.
Menilik fisiknya, ada yang berbeda dari Typhoon H. Ia dilengkapi enam baling-baling ketimbang empat, membuatnya tak bisa disebut sebagai quadcopter. Penambahan dua baling-baling ekstra ini ditujukan supaya drone bisa tetap mengudara dengan stabil sekaligus mendarat meski ada satu atau dua baling-baling yang tiba-tiba berhenti bekerja.
Lebih lanjut, tiap baling-baling ini bisa dilipat ke bawah ketika sedang tidak digunakan, sekaligus memudahkannya untuk dibawa berpergian. Apalagi mengingat Typhoon H banyak melibatkan material serat karbon guna menekan bobot keseluruhan secara drastis.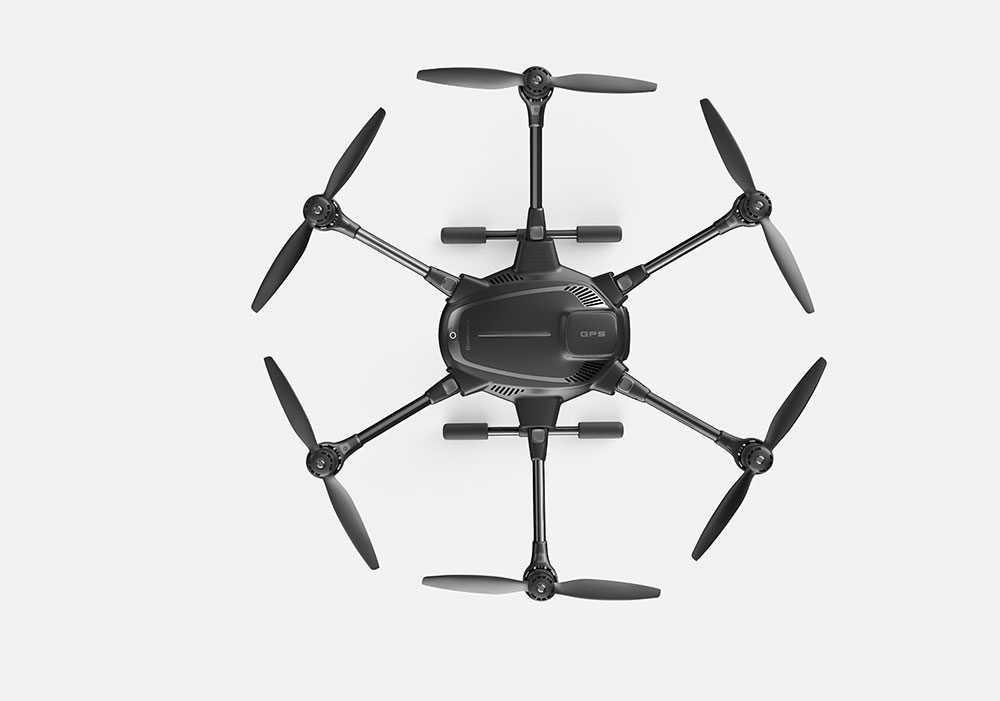 Soal kualitas gambar, Typhoon H siap merekam video dalam resolusi 4K maupun mengambil foto dalam resolusi 12 megapixel. Tapi yang lebih menarik untuk diperhatikan adalah controller unik milik Typhoon H. Controller ini ukurannya cukup besar, karena tepat di tengahnya Anda akan menjumpai sebuah layar 7 inci, dan Yuneec telah menanamkan sistem operasi Android ke dalamnya.
Dengan demikian, pengguna tak perlu lagi mengandalkan smartphone atau tablet-nya guna menampilkan hasil rekaman secara real-time, seperti yang kita jumpai pada mayoritas drone lain yang mendukung fitur ini. Typhoon H sendiri siap meneruskan hasil rekamannya ke layar controller dalam resolusi 720p.
Menimbang segala kelebihannya, pantas saja apabila Yuneec memosisikan Typhoon H sebagai penantang DJI Inspire 1. Yuneec bahkan tidak segan untuk mematok harga yang lebih agresif untuk Typhoon H, yakni $1.799, atau kurang lebih $800 lebih murah ketimbang Inspire 1.
Sumber: The Verge dan PR Newswire.
Are you sure to continue this transaction?
processing your transaction....