Dropbox Paper Luncurkan Fitur Template, Konsumen pun Bisa Membuat Versinya Sendiri
Caranya sangat mudah: buka dokumen apa saja, lalu klik tombol "Templatize"
Glenn Kaonang - 27 April 2018
Masih ingat dengan Dropbox Paper? Sejak awal konsepsinya di tahun 2015, sampai akhirnya dirilis secara global di awal tahun lalu, Paper selalu mengedepankan aspek kolaborasi. Kolaborasi pun tak melulu berarti harus mengerjakan suatu dokumen bersama-sama, bahkan berbagi template dokumen saja sebenarnya juga sudah bisa disebut kolaborasi.
Kabar baiknya, Dropbox mendengarkan salah satu permintaan terbanyak dari konsumen Paper, yakni kemudahan untuk menyulap dokumen apa saja menjadi suatu template yang dapat dibagikan. Dengan begitu, format laporan mingguan Anda dan rekan bisa seragam, dan semua ini demi melihat senyuman dan acungan jempol dari atasan.
Membuat template pada Paper terkesan sangat mudah. Buka dokumen apa saja, maka Anda akan melihat tombol baru berlabel "Templatize" pada menu. Dari situ tinggal bagikan saja template-nya ke rekan-rekan setim, maka mereka pun siap memakainya untuk membuat dokumen baru.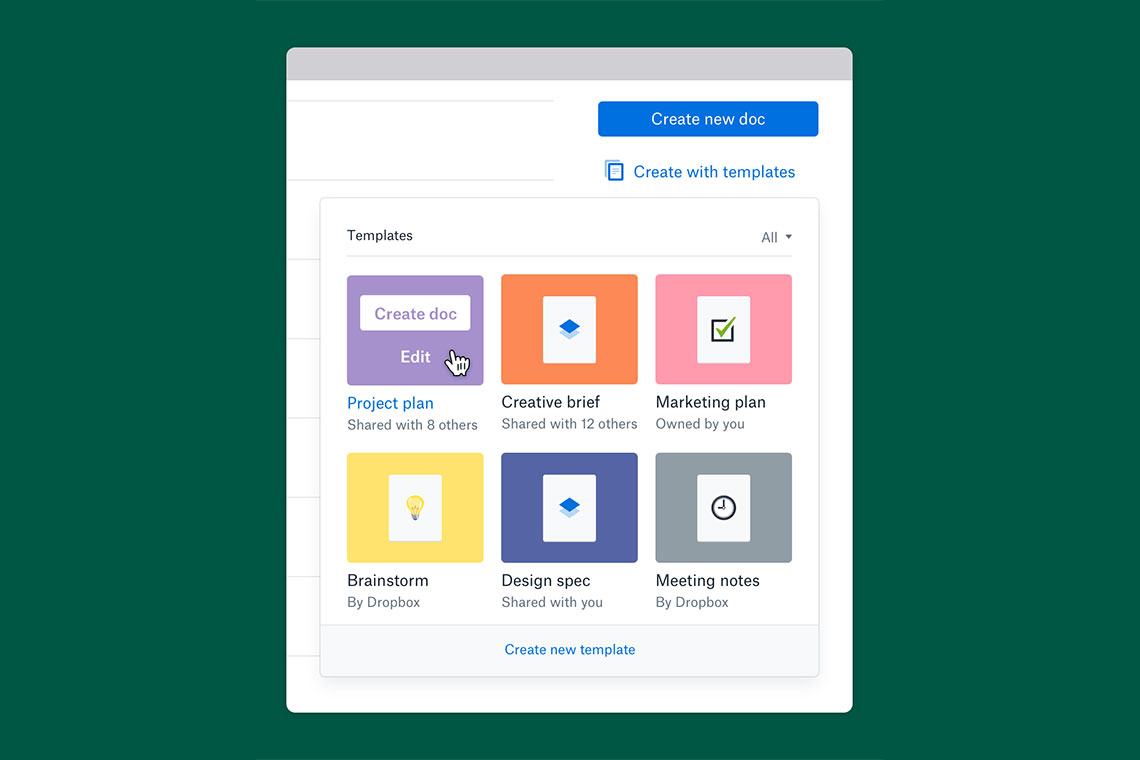 Paper juga mempersilakan kita untuk membuat template dari dokumen kosong. Klik tombol "Create with templates" pada tampilan utama Paper, lalu utak-atik dan simpan hasilnya. Kalau perlu, Anda juga bisa menambahkan teks placeholder sehingga rekan-rekan Anda paham informasi apa yang harus dicantumkan di sepanjang dokumen.
Kolaborasi pun dapat dilakukan dalam proses pembuatan template ini. Caranya, tinggal beri akses mengedit pada rekan satu tim Anda, dan mereka pun bisa ikut menyempurnakan template dokumennya. Selain template buatan sendiri, Dropbox sebenarnya sudah menyiapkan beberapa yang bisa langsung kita pakai sekarang juga, baik di versi web maupun via aplikasi mobile-nya.
Sumber: Dropbox.
Are you sure to continue this transaction?
processing your transaction....