E-Skates Buatan Tim Pencipta 'Hoverboard' Siap Tandingi Segway Drift W1
Alat transportasi personal ini terdiri dari dua bagian, dirancang untuk menopang masing-masing kaki pengendara.
Yoga Wisesa - 10 September 2018
Meski perangkat hoverboard ala film Back to the Future belum betul-betul tersedia secara umum, alternatif berupa self-balancing scooter sudah lama dijual. Alat transportasi personal ini mulai dipasarkan beberapa tahun lalu, namun pengembangannya diwarnai oleh sengketa paten, apalagi setelah sejumlah brand Shenzhen mulai memproduksi dan menjualnya.
Terlepas dari perselisihan ini, Shane Chen tetap dikenal sebagai orang pertama yang mematenkan desain self-balancing scooter di tahun 2013, mewakilkan perusahaan Inventist yang ia dirikan. Kali ini, tim Inventist memperkenalkan perangkat e-skate Hoverwheel. Melalui alat transportasi alternatif dari self-balancing scooter tersebut, produsen tampaknya mencoba mengedepankan faktor kelincahan dengan 'sedikit mengorbankan aspek keamanan'.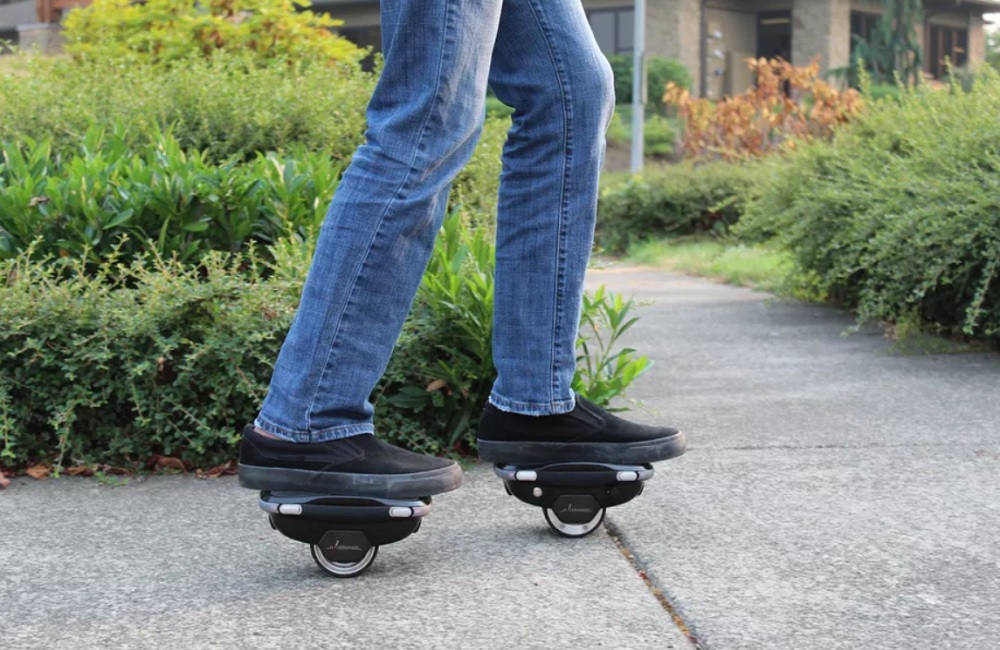 Penyajian Inventist Hoverwheel hampir serupa Segway Drift W1. Perangkat terdiri dari dua bagian, dirancang untuk menopang masing-masing kaki pengendara. Tiap unit e-skate dilengkapi oleh sebuah roda, dan di dalamnya, Inventist membenamkan sistem penyeimbang otomatis. Saat diaktifkan, Hoverwheel dapat berdiri seimbang walaupun hanya ditopang oleh satu roda.
Tiap bagian Hoverboard dibekali modul penggerak mandiri yang ditenagai motor listrik berkekuatan 250W ala Hovertrax plus baterai lithium ion 54Wh. Dalam satu kali charge, e-Skate kreasi Inventist ini bisa membawa Anda menempuh jarak 10-kilometer dan memungkinkan kita melesat di kecepatan maksimal 12-kilometer per jam. Untuk meningkatkan kestabilannya, produsen memanfaatkan roda berukuran lebar - yakni selebar 99-milimeter.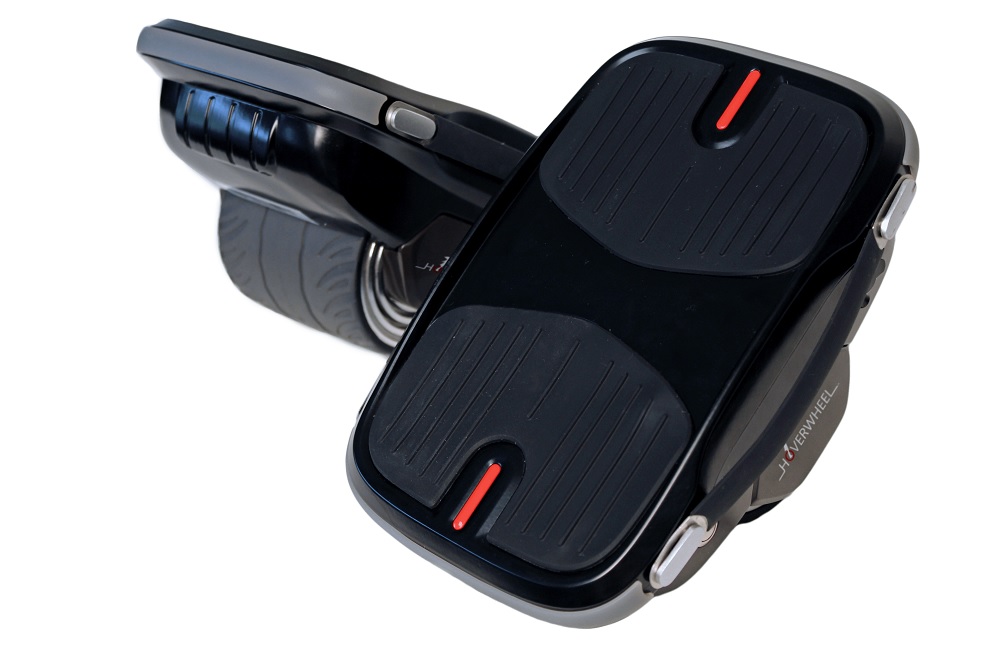 Inventist menyampaikan bahwa proses pengendalian Hoverwheel hampir serupa seperti mengendarai produk Hoverboard mereka, yaitu dengan menggunakan kemiringan tubuh. Namun karena dua bagian rodanya terpisah, Hoverwheel memberikan lebih banyak keleluasaan dalam bergerak dan memungkinkan pengendara melakukan manuver-manuver secara lebih luwes.
Hoverwheel mempunyai bobot total sebesar 2,7-kilogram, memberikan ruang selebar 17,8-sentimeter sebagai pijakan Anda, dan mampu membopong pengguna dengan berat maksimal 81-kilogram. E-skates ini dapat menoleransi kemiringan sebesar 9-derajat lalu merespons sebagai input untuk maju dan mundur.
Buat sekarang, belum diketahui kapan Inventist akan mulai memasarkan Hoverwheel dan berapa harga yang mereka patok. Sang kompetitor sendiri sudah mulai menjual Drift W1 setelah sebelumnya sempat memamerkan produk tersebut di IFA 2018. Pemesanan Drift W1 kini dialihkan dari situs Segway.com ke Indie Gogo. Tapi menariknya, Drift W1 sudah bisa saya temukan di sejumlah situs e-commerce lokal.
Segway Drift W1 dibanderol US$ 400. Ada kemungkinan Hoverwheel dijajakan tidak jauh dari angka ini.
Via The Verge.