Edtech Startup ELSA Secures Series B Funding, to Enhance Its Presence in Indonesia
Currently reached 200K users from Indonesia with 30%-50% monthly growth in average
Marsya Nabila - 5 February 2021
Edtech services have been increasingly in demand during pandemic, many players have competing hard to present products with their respective targets. This opportunity was also used by the San Francisco-based edtech startup ELSA (English Language Speech Assistant) after securing $15 million in Series B funding led by VI (Vietnam Investments) Group and SIG.
Also participated in this round investors from the previous round, including Gradient Ventures (Google's VC that focuses on AI), SOSV, and Monk's Hill Ventures. Endeavor Catalyst and Globant Ventures are two new investors entering the Series B round. Globant will help ELSA enter the Latin American country.
In an official statement, ELSA will use the fresh funds to build a special R&D for AI development, enhance the B2B platform, and recruit new talent. Indonesia, which is one of ELSA's target countries, will have its own portion, there will be more local teams hired.
The ELSA application has been used by 13 million users in more than 100 countries since its debut in 2015. The company alone has built offices in Portugal, Vietnam, India, Indonesia and Japan. The application has supported the Indonesian language to reach users from Indonesia.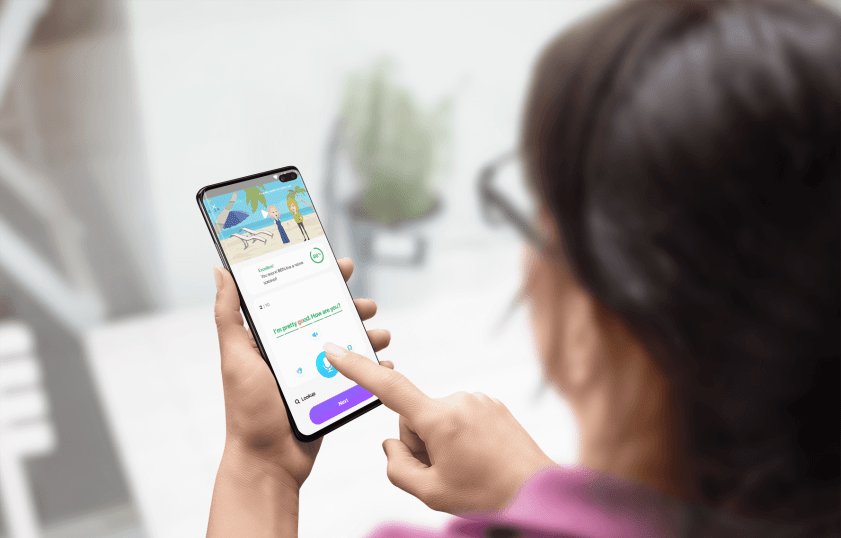 In a separate interview with DailySocial, ELSA's Co-Founder & CEO Vu Van explained that Indonesia is one of the main targets. Therefore, companies will invest a lot by expanding digital distribution channels, collaborating with influencers and others to acquire more users here.
"To date, we have several team members helping the growth and expansion in Indonesia to drive more traction in the coming year," said Van, Tuesday (2/2).
Although Indonesia is relatively new for ELSA, the company claims to have attracted nearly 200 thousand users with monthly growth between 30% -50% in the last few months. "With more investment in marketing strategies, we are confident that there will be more growth channels to explore in the near future. We see that there are still many opportunities available."
He mentioned one local partnerships that has been established with Yuna & Co, an AI startup for personal stylists. Van also said that he was exploring partnerships with edtech and other online platforms in Indonesia.
"Regarding distribution channels, apart from subscribing directly through the application, users can buy through Shopee. We are exploring opporunities with Tokopedia and other e-commerce partners to expand distribution channels."
Business model and growth
Van also said, ELSA is the only edtech application that only focuses on learning English especially on pronunciation as close as possible to native speakers. Supported by AI, ELSA grades each user's words to improve pronunciation, intonation, and fluency.
"90% of our users report improved speech clarity and more confidence in just three weeks after using the app. We believe ELSA provides a unique and strong added value in the landscape of English education, where grammar and reading are emphasized, but the most important skill, speaking, has limited tools for its training. "
He said most English students said speaking was the most difficult skill to master. Part of the reason is because speaking takes a lot of face-to-face practice, which is expensive and kind of difficult to organize. Thanks to AI, students can practice speaking at any time, with a coach who can correct pronunciation and speaking style, without the shame of talking to strangers.
ELSA released some social features in the application, such as Community to connect with friends in the same city or a common interest, to study together to get to the highest position. Van said this feature is here to answer the needs of students who sometimes get bored for a while. "ELSA wants to be a platform where students can achieve success in learning English together."
ELSA runs B2C and B2B businesses. In terms of B2B, the company provides training services for corporates and schools which available at home or as a group on the ELSA platform. With a duration of 10 minutes each day, it is enough to see progress in a few weeks.
The application is equipped with a dashboard that allows schools and companies to track how much time students have spent and how many of them have improved over time. This method is considered effective for measuring the impact of training, rather than having to go offline which is difficult to track the progress.
In addition, ELSA's B2B business can be escalated by offering an English course prepared by the University of Pennsylvania (UPenn) on career development and earning a certificate upon completion of the course. "We will be adding content from several other prestigious partners and publishers around the world."
To enrich the content, Van said the company released a new feature called Study Set. In this space, teachers or students can create their own content to share with students, friends or colleagues. It is expected to be more convenience and relevant to their needs regardless of their age or interests. It is claimed that within a few months after launch, there were hundreds of thousands of study sets created and distributed around the world.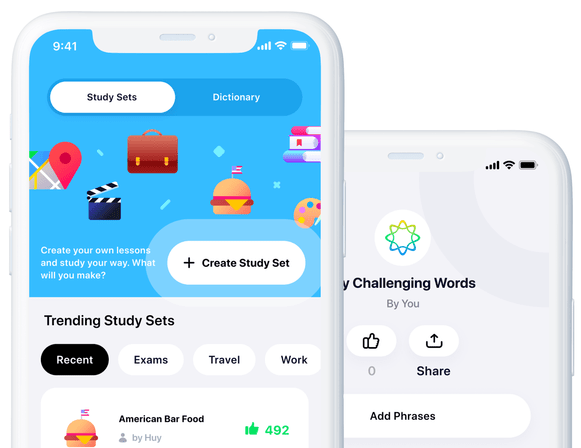 This B2B service has been piloted in schools and companies in Vietnam and India, in the near future it will be rolled out to other countries where ELSA operates.
ELSA's geographic expansion will focus on the Latin American region as the company's growth is most exponential here. Meanwhile, in Vietnam, India and Japan, the growth reached five times last year, it is anticipated that demand will further grow from these three countries.
Apart from ELSA, recently Ruangguru is taking the English learning segment by releasing the English Academy. There is also LingoAce that is soon to arrive, even though it's an edtech player that specializes in Mandarin.
According to the World Economic Forum, out of 1.5 billion English speakers globally, it is estimated that more than 1 billion non-native speakers learn English as a second language. Indonesia is one of the countries that adopts such an education system.
–
Original article is in Indonesian, translated by Kristin Siagian