Educa Studio Hadirkan Game Anak Marbel Memory
Adam Ardisasmita - 8 September 2015
Educa Studio merupakan developer game asal Salatiga yang sudah menghasilkan lebih dari 100 aplikasi. Kali ini Educa Studio meluncurkan game terbarunya yang berjudul Marbel Memory Games.
Educa Studio memiliki empat jenis seri game yang mereka kembangkan. Ada Marbel yang bertemakan game edukasi, ada Riri yang merupakan game berupa kisah interaktif, ada Kabi yang merupakan buku untuk muslim, dan Marbel and Friends yang merupakan game khusus untuk anak-anak.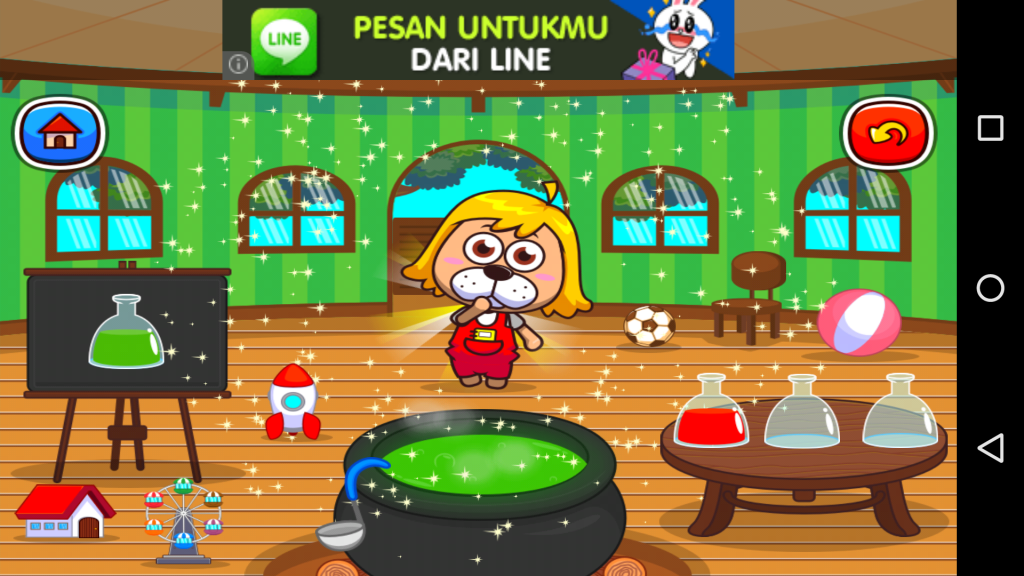 Marbel Memory Games merupakan seri dari Marbel and Friends, ditujukan untuk anak-anak usia 6 – 12 tahun. Fokus dari Marbel Memory Games lebih condong ke dalam unsur permainan dibandingkan edukasi. Namun begitu, semua permainan yang ada di dalam Marbel Memory Games masih mengandung nilai edukatif.
Info menarik: Sphero Ciptakan Miniatur Robot BB-8 dari Star Wars yang 'Bernyawa'
Ada enam game yang bisa dimainkan di dalam Marbel Memory Games. Kita bisa memilih untuk memainkan game apapun yang kita ingin coba. Ada permainan mencocokan kartu, permainan menjadi tukang pengantar pizza yang bertugas mengirimkan paketnya dalam bentuk huruf-huruf, serta masih banyak game menarik lainnya.
Sebagai brand perdana dari seri Marbel and Friends, Educa Studio juga tampak ingin memperkenalkan karakter baru di dalam game ini. Selain Marbel yang berbentuk buku, ada juga beberapa karakter hewan yang akan kita temui di dalam Marbel Memory Games.
Sebelum memberikan game ini kepada anak, pastikan usianya cocok dengan permainan ini. Marbel Memory Games juga cocok untuk digunakan oleh orang tua yang ingin menemani anaknya bermain. Marbel Memory Games sudah bisa diunduh di Google Play secara gratis.