Home Appliance
EverCam Adalah Kamera Pengawas Wireless dari Anak Perusahaan Anker
Baterainya hanya perlu di-charge setahun sekali berkat kemampuan kamera untuk merekam hanya saat diperlukan saja
Kamera pengawas dengan integrasi AI merupakan salah satu tren yang cukup populer di sepanjang tahun 2017. Kini ada satu lagi alternatif yang mencoba mencuri perhatian Anda. Namanya EverCam, dan ia datang dari pabrikan bernama Eufy, yang tidak lain merupakan anak perusahaan Anker.
Keunggulan utama EverCam adalah, ia merupakan perangkat wireless. Di saat kamera pengawas lain harus dicolokkan ke listrik, EverCam bisa beroperasi hanya dengan mengandalkan suplai energi dari baterai berdaya 13.400 mAh. Istimewanya, ia cuma perlu di-charge setahun sekali.
Hal ini dimungkinkan berkat kemampuan EverCam untuk merekam hanya ketika diperlukan saja; semisal ketika ada gerakan terdeteksi, ada objek bersuhu panas atau ada seseorang dengan wajah yang tak dikenalinya. Tentu saja fitur-fitur ini didukung oleh AI yang terintegrasi pada EverCam.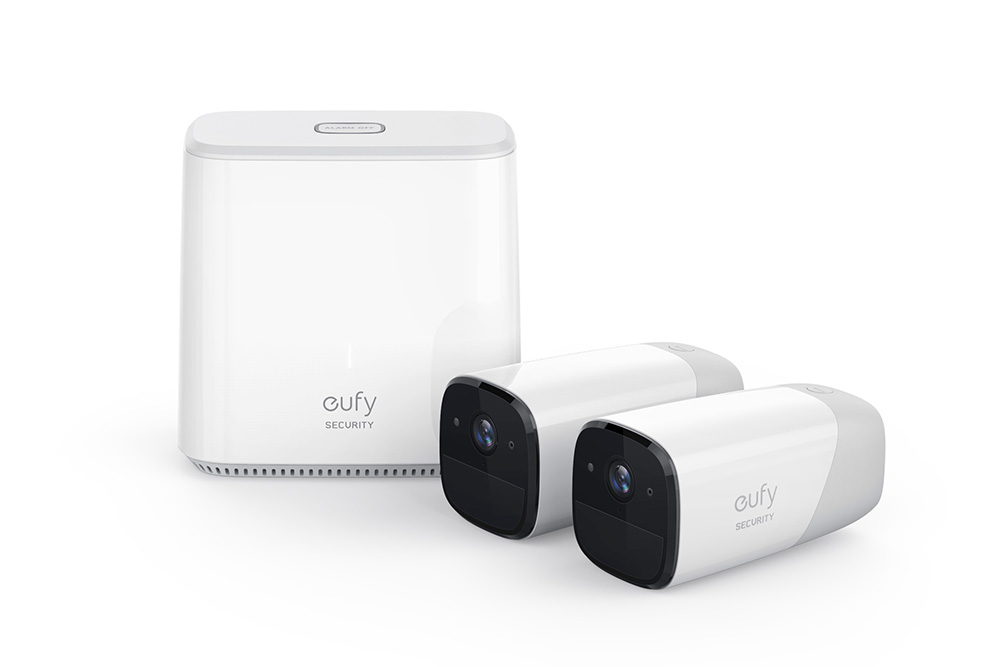 Di luar itu, EverCam bakal beroperasi dalam mode standby yang sangat irit daya. Perlu dicatat, estimasi daya tahan baterainya tentu saja bergantung pada seberapa sibuk lingkungan di sekitar rumah konsumen. Dalam kasus daya tahan hingga setahun itu tadi, Eufy bilang bahwa penggunaannya berdasar pada 10 kali pendeteksian gerakan setiap harinya, dan durasi perekaman selama 30 detik setiap kalinya.
Semua rekamannya akan disimpan ke dalam microSD sebesar 16 GB, yang sekali lagi diyakini bisa menampung rekaman untuk 365 hari. Untuk melihat isinya, konsumen harus terlebih dulu menancapkan microSD-nya ke base station EverCam. Unit base station inilah yang bertanggung jawab atas komunikasi via Wi-Fi dengan kamera, smartphone maupun komputer.
Bagi yang memerlukan monitoring secara real-time, Eufy menyediakan layanan cloud storage dengan tarif berlangganan sebesar $3 per bulan. Hal lain yang perlu dicatat, semua fitur EverCam di luar live monitoring ini bisa dinikmati tanpa harus berlangganan.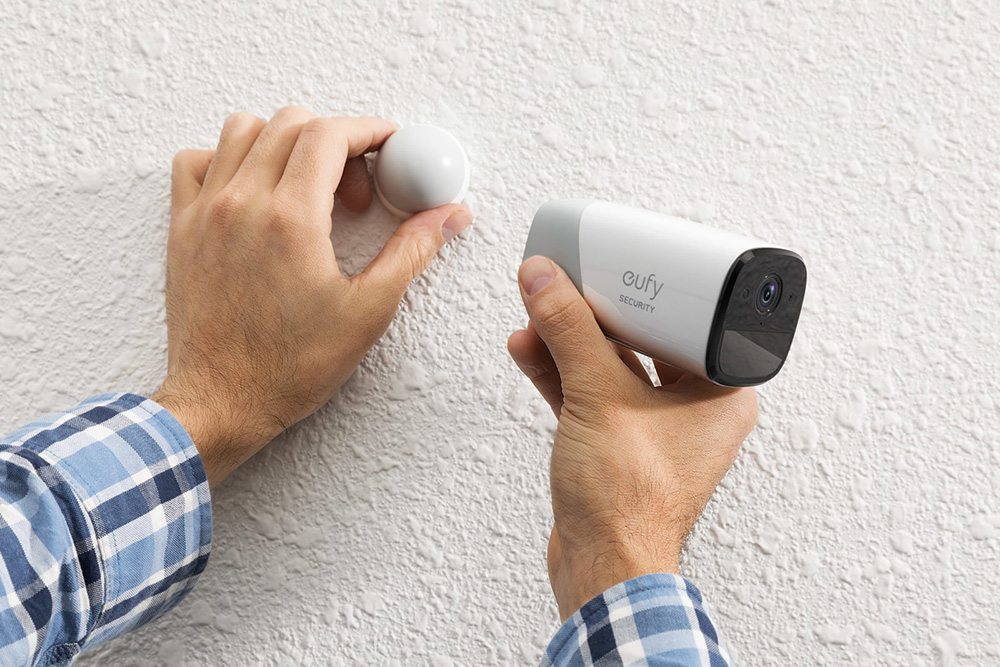 Secara fisik, EverCam tahan air maupun suhu sangat dingin dengan sertifikasi IP66, sehingga konsumen bebas menempatkannya di dalam atau luar ruangan. Instalasinya juga sangat mudah; cukup tempelkan kamera ke permukaan logam apapun, atau dengan bantuan dudukan magnetik.
Kameranya sendiri mampu merekam dalam resolusi 1080p, dengan sudut pandang seluas 140 derajat. Eufy turut membekalinya dengan night vision yang bisa menjangkau area sejauh 10 meter. Seandainya ada yang mencoba memindahkan kamera maupun base station-nya, masing-masing perangkat bakal membunyikan sirene dengan sangat keras.
Eufy saat ini tengah memasarkan EverCam melalui Kickstarter. Selama kampanye crowdfunding-nya berlangsung, harganya dipatok $219, atau $329 untuk bundel 2 unit EverCam. Sayang sekali Eufy sejauh ini belum berencana menawarkannya ke pasar Asia.
Sumber: The Verge.
Are you sure to continue this transaction?
processing your transaction....