Fabelio Secures New Funding in Series C First Round, Raising 283 Billion Rupiah (UPDATED)
Targeting profitability by 2022
Fabelio, an e-commerce company focused on marketing furniture, today (17/6) announced US $ 9 million worth of Series C1 funding or equivalent to 127.5 billion Rupiah. Therefore, as calculated with the previous round, they reached US$20 million or equivalent to 283.4 billion Rupiah.
This investment round was led by AppWorks, Endeavor Catalyst, and MDI Ventures, with the participation of previous investors Aavishkaar Capital.
Series C funding will continue, targeted to close by the end of 2020. The company expects participation from investors in Southeast Asia and China.
The funds raised will be focused on accelerating the logistics network and Fabelio's experience center. This step was taken in line with the company's mission for domestic expansion in some of the major cities in Java and Bali, the target is until November 2020.
Fabelio's Co-Founder & CEO Marshall Tegar Utoyo said, after five years of increasing business and instilling the value of the 'new retail' strategy, Fabelio is ready to accelerate growth with this funding. "Our main focus is to increase product categories and delivery times. Beyond that, we will expand our business throughout Indonesia."
Meanwhile, Fabelio's Co-Founder Christian Sutardi added, "A significant number of this funding will be invested in technology, which includes improving our current technology team of 40 engineers," Sutardi added.
In Indonesia, Fabelio is not the only one, there are several online platforms that specifically engaged in online furniture service. Two of those are Rupa Rupa and Dekoruma. Ruparupa is affiliated with Kawan Lama Group, which also operates Informa and Ace Hardware retail companies in Indonesia, both of which are closely related to furniture products and home furnishings.
While Dekoruma also market the similar product. In addition to e-commerce that sells goods, they also come as an online platform for interior design service, connecting thousands of designers with prospective customers. The company has obtained pre-series C funding in May 2020.
Targeting profitability by 2022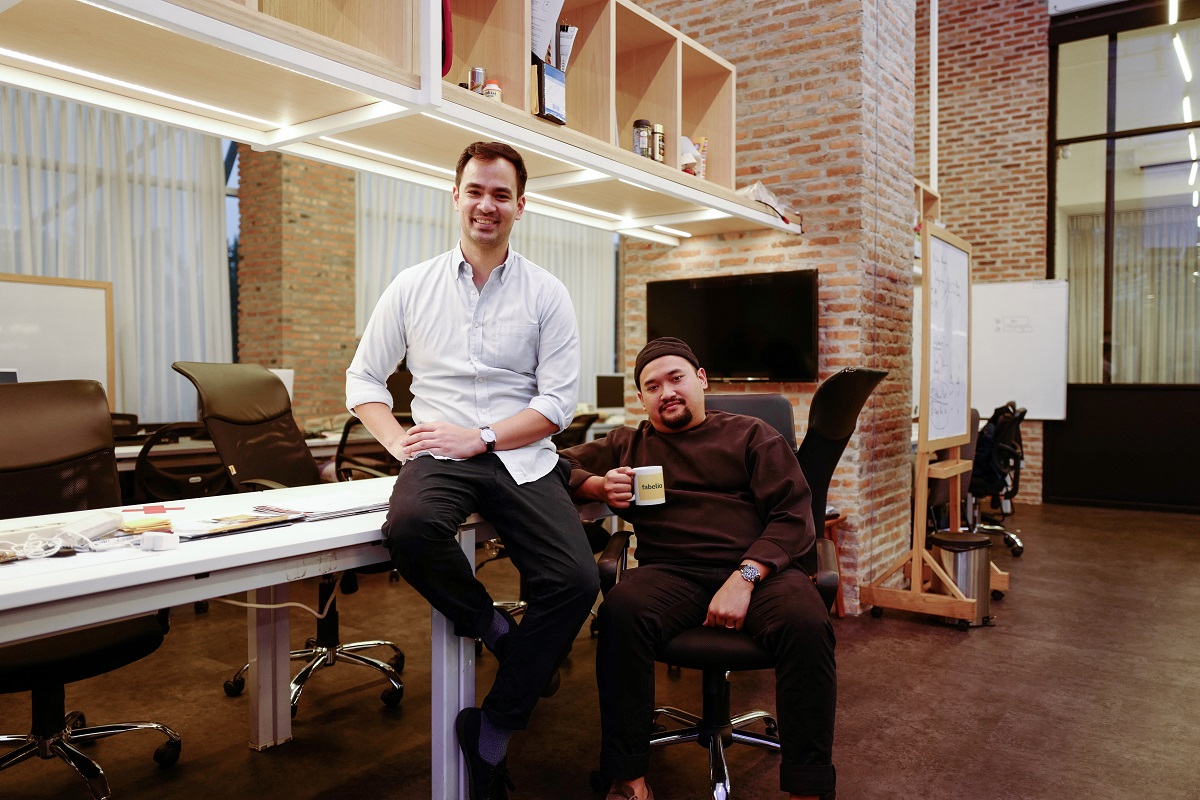 Previously, the company managed to close the Series B funding worth of US$6.5 million in 2018. It results in expanding service coverage in Jabodetabek and Bandung, through 3 offices and 20 experience centers, and employing 430 staff. The company claims, they've succeeded in increasing customer growth by 82% with 1000 B2B projects - including full-furnishing of residential furniture, apartments, and offices.
Along with the current trends, Fabelio is quite optimistic to achieve profitability in 2022.
Christian said, in recent years the contribution of online sales in every vertical industry in Indonesia clearly experienced a significant increase, both for electronic products, fashion, food ingredients, and furniture.
"In April 2020 for example, we recorded our highest online sales on 12/12 with a number that exceeded sales with Indonesia's most popular online shopping day (Harbolnas). The future of e-commerce is now much brighter, and its development will continue to be positive along with the improvements of support in terms of infrastructure and payment system," he said.
Jessica Liu as AppWorks' partner who has joined Fabelio's Board of Directors said, "Their customer-first values ​​shape a better shopping experience and become a business category that drives transformation. We are happy to join Fabelio with its mission to change the future of the furniture industry in Indonesia."
–Original article is in Indonesian, translated by Kristin Siagian
Are you sure to continue this transaction?
processing your transaction....