Facebook Collaborates with Local Partner to Build Fiber Optic Network in Indonesia
Facebook is said to invest nearly 1.5 trillion Rupiah to build 3 thousand km fiber cable
Marsya Nabila - 15 March 2020
Facebook extends the Facebook Connectivity program to Indonesia by collaborating with Alita Praya Mitra, a company that provides local infrastructure networks. Facebook wants to build a fiber-optic infrastructure network for 20 km long to improve connectivity for more than 10 million Indonesian people.
Alita's Director, Teguh Prasetya explained the development is targeting Bali, Jawa, Sumatera, and Sulawesi. The reason to enter the two and third-tier cities is due to the market that is yet to cover by the operator companies in providing broadband service.
Alita and Facebook will invest in the availability and efficiency of better backhaul fiber distribution. Alita will fully own, build, maintain and operate the green field fiber network and provide large capacity for cellular network operators and internet service providers. Facebook will provide support for the fiber network planning process.
"With tools from Facebook, the development of this network has become faster and more efficient. They also transferred the technology so we could use it for free, "Teguh said as quoted by Liputan6.
Teguh also said the support from Facebook is not only in terms of material, but also the technology side, including the transfer of knowledge. He said the investment given to Alita was less than $100 million or nearly 1.5 trillion Rupiah.
"This is a long term investment for Facebook Connectivity," he was quoted as saying from Merdeka.com.
Head of Facebook Indonesia Public Policy, Ruben Hattari said the cooperation was important because around 3.5 billion people in the world were not connected and felt the benefits of broadband internet.
"We are constantly looking for new models, we are constantly looking for new technologies, new business partners, and of course strategic partners around the world for how we can address these problems," Ruben explained.
He also underlined the role of Facebook Connectivity in cooperation not as a provider. The company will provide technical support such as analytics and infrastructure.
Currently, the infrastructure development has begun for the first phase of 3,000 kilometers in Java, Bali, Sumatra, and Sulawesi. In this phase, it will connect 10 million people with the best internet access.
Alita now has optical fiber access throughout more than 3 thousand developments in 40 cities in six provinces, namely: Denpasar, Bandung, Cilegon, Cirebon, Malang, Manado, Semarang, Serang, Solo, Surabaya and Tegal.
"Through this partnership, we can support 56 cities in 8 provinces by the end of 2021. Alita will continue to develop telecommunications access network infrastructure to meet the needs of telecommunications and ICT service providers," Teguh added.
The Facebook Connectivity Scheme
Facebook Connectivity is an internal program from the company to overcome the problem of connectivity. In its journey, before entering Indonesia, Facebook has invested in various countries, such as Mexico, Colombia, Congo, Peru, and Brazil; it majorly penetrates African or other countries with low economic rates.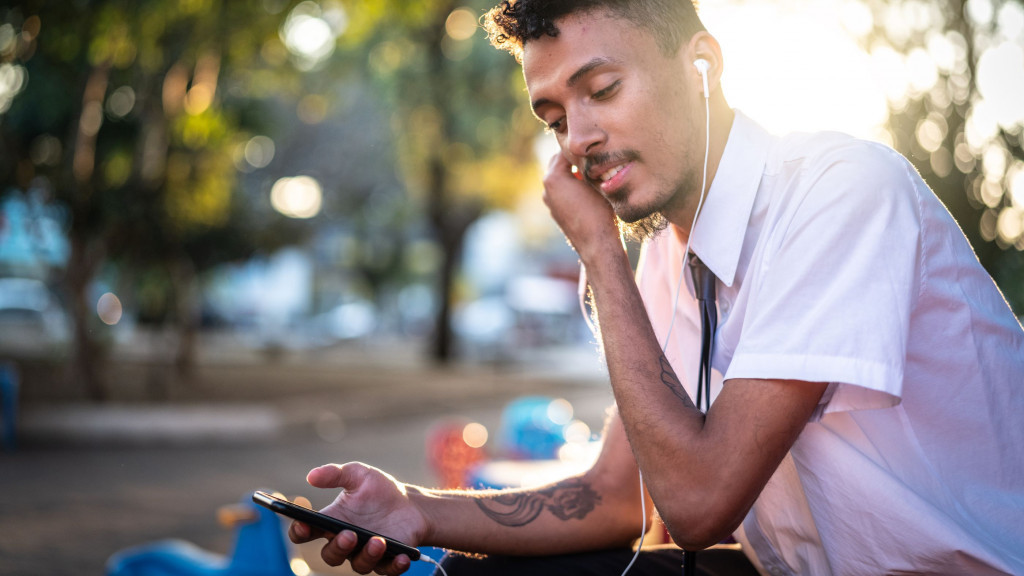 In this series of programs, Facebook has various initiatives. Among them was establishing the Telecom Infrastructure Project (TIP) with famous telecommunications companies such as Vodafone and Telefonica. TIP focuses on developing alternative communication technologies that make data prices much cheaper, therefore more people jump into the online world.
Next, there is Terragraph, which is more focused on developing high-cost and low-cost wireless connectivity solutions for the city center. Malaysia, Puerto Rico, California are examples of countries that have tried this service.
Other services include Analytics, Free Basics, High Altitude Connectivity, Internet Exchange Points, Magma, OpenCellular, Rural Access, and Express Wi-Fi. The whole point of the service here is how people can access the internet wherever they are.
According to a report from the 2019 EIU Internet Inclusivity Index, there are approximately 3.8 billion people in the world who don't yet have a fast and reliable internet connection. The research also reveals that from previous years, technological progress has stopped which has resulted in a digital divide.
Although cellular internet services continue to increase, there are still many countries with low per capita income that are experiencing slow growth.
Facebook's vision in connecting the world with the internet is certainly a noble thing. But there could be special attention behind this whole plan. Because, the more people on the internet, the more additions to Facebook users.
Platforms can utilize these data to create far more sophisticated algorithms, to predict how you respond to advertisements and how you will behave.
Facebook can predict who candidates you might choose during a political party. Even today, also happening in Indonesia, Facebook accounts can be one component for credit scoring when applying for a loan. How much is the right interest and limit according to the prospective customer's online footprint.
Eventually, the ad revenue that Facebook can collect will be even thicker. Forbes reported, Facebook pocketed revenue from advertising of $ 70 billion last year. On average, pocketed ad revenue from each user is $ 7.26 per quarter.
–
Original article is in Indonesian, translated by Kristin Siagian
Application Information Will Show Up Here
Thank you for Reading DailySocial.id
Starting at less than Rp 5.000/Day. You get unlimited access to DailySocial.id