Facebook Perkenalkan Headset VR Standalone High-End Spesialis Gaming Oculus Quest
Oculus Quest merupakan inkarnasi versi konsumen dari pengerjaan proyek Santa Cruz beberapa tahun silam.
Yoga Wisesa - 27 September 2018
Tersedianya headset virtual reality kelas konsumen membuka begitu banyak skenario pemakaian, dari mulai di ranah hiburan, edukasi hingga medis. Namun terlepas dari kian canggihnya teknologi pendukung VR, HMD kelas high-end masih mengikat penggunanya di satu lokasi. Dan sebagai jalan keluarnya, para produsen berlomba-lomba menyediakan perangkat berkonsep standalone.
Facebook memang sempat memperkenalkan dan meluncurkan Oculus Go di awal tahun ini. Namun mereka yakin masih bisa menggarap perangkat standalone dengan kapabilitas yang lebih baik darinya. Dalam konferensi Oculus Connect 5, Mark Zuckerberg resmi mengumumkan Oculus Quest, head-mounted display VR all-in-one standalone yang sengaja difokuskan pada ranah gaming.
Oculus Quest merupakan inkarnasi versi konsumen dari proyek Santa Cruz, dan kemandirian merupakan aspek andalan yang ditawarkan olehnya. Headset bisa bekerja tanpa PC, bebas kabel, dan sama sekali tidak membutuhkan sensor eksternal. Seperti Rift, Anda hanya tinggal mengenakannya di kepala dengan bagian visor menutup mata. Lalu untuk berinteraksi dengan konten digital, Quest turut dibundel bersama controller motion Oculus Touch model baru.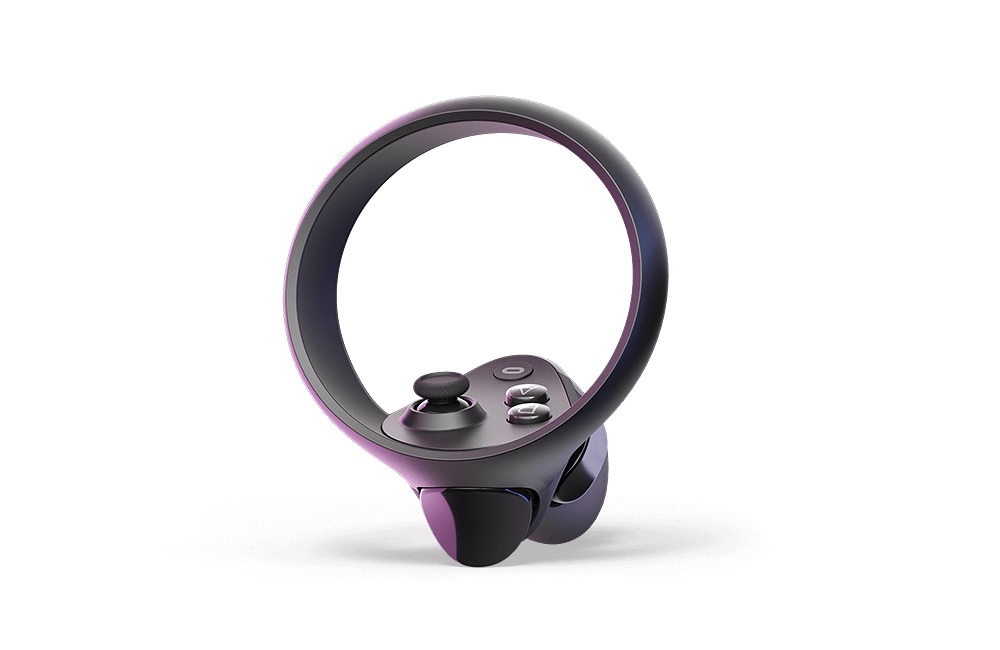 Hal paling menarik dari Quest adalah janji Facebook terhadap kemampuannya menghidangkan kualitas visual hampir setara Rift. Di waktu peluncurannya nanti, Quest rencananya siap menghidangkan lebih dari 50 judul game VR -beberapa yang paling terkenal di antaranya Robo Recall, The Climb dan Moss. Oculus Studios juga sempat mengumumkan Star Wars: Vader Immortal Episode I buat memeriahkan perilisan Quest.
Facebook belum menginformasikan spesifikasi Quest secara lengkap, namun head of VR Oculus Hugo Barra menjelaskan bahwa headset ini mendukung sistem tracking seluas 370 meter persegi. Quest juga ditunjang oleh teknologi Oculus Insight yang mengusung kapabilitas pelacakan luar-dalam. Dipadu kebebasan bergerak enam-derajat, HMD dapat tahu saat Anda berdiri, jongkok, atau memiringkan kepala. Lewat Insight, Oculus bisa menerapkan fitur pengaman 'Guardian' yang memungkinkan kita mengetahui keadaan di sekitar meski sedang berada di alam virtual.
Quest menyimpan aspek optik serupa Oculus Go, menyuguhkan layar beresolusi 1600x1440p untuk masing-masing mata. Selain itu, headset turut dibekali sistem audio built-in yang menjanjikan output berkualitas tinggi dengan bass bertenaga.
Facebook punya agenda untuk mulai memasarkan Oculus Quest di musim semi 2019. Produk akan dijajakan seharga US$ 400 untuk model dengan penyimpanan 64GB - dua kali lipat harga Oculus Go. Perilisan Quest di tahun depan itu kabarnya menandai akhir dari pengembangan perangkat VR Oculus generasi pertama.
Sumber: Oculus.
Are you sure to continue this transaction?
processing your transaction....