Feedly Hadirkan Integrasi Google Now Buat Pengguna Android
Glenn Kaonang - 10 August 2015
Seperti yang kita tahu, Google Now sangat bermanfaat untuk mendapatkan informasi tanpa harus menanyakannya terlebih dulu. Informasi yang dimaksud pun bermacam-macam, mulai dari skor pertandingan basket terkini sampai dengan boarding pass penerbangan ketika Anda sudah tiba di bandara.
Yang terbaru, Google Now juga bisa menampilkan berita yang penting buat Anda, dan pada saat yang tepat untuk membacanya, dengan catatan Anda menggunakan Feedly. Yup, keduanya telah bekerja sama sehingga konten-konten berita yang menarik juga bisa disodorkan ke hadapan Anda lewat Google Now.
Info menarik: Sempurnakan Google Now, Google Juga Kembangkan OS Baru untuk Perangkat Internet of Things
Berkat integrasinya dengan Google Now, Feedly kini akan mencari sejumlah artikel yang sedang tren pada berbagai media publikasi yang Anda ikuti, lalu 'mengopernya' ke Google Now. Anda pun bisa mengontrol artikel apa saja yang sekiranya bakal muncul di Google Now dengan mencentang opsi Must Read pada media-media publikasi favorit Anda di aplikasi Feedly.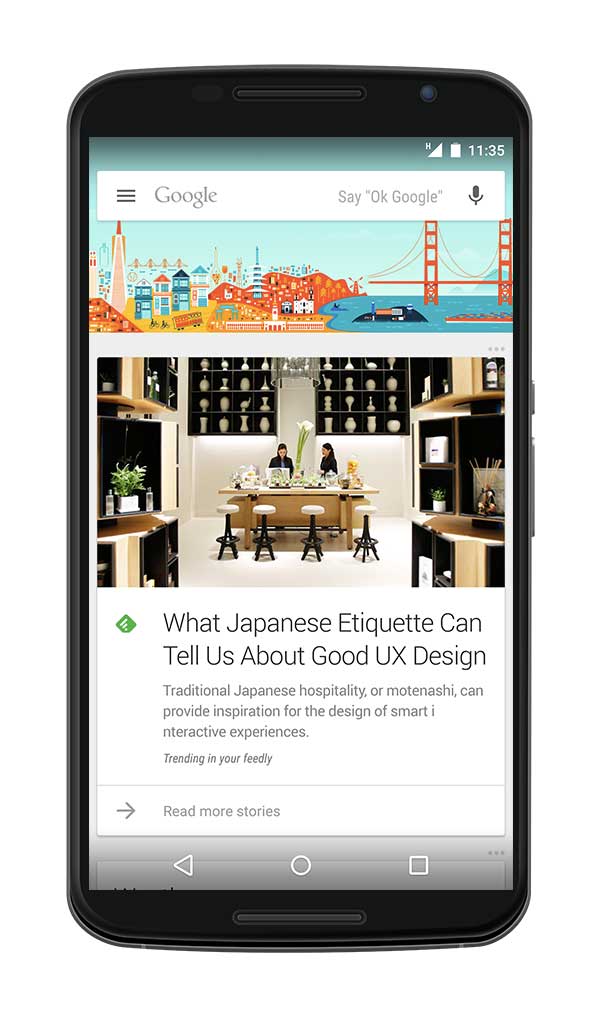 Sebagai contoh, kalau setiap harinya Anda merasa perlu memantau pergerakan kurs dolar, Anda bisa menetapkan berbagai media publikasi yang berfokus di sektor keuangan sebagai Must Read, lalu dapatkan artikel-artikelnya secara langsung di Google Now, khususnya saat ada berita yang sedang hot.
Untuk menikmati integrasi Feedly dengan Google Now, pastikan Anda sudah meng-update aplikasi Google dan Feedly ke versi yang paling baru di perangkat Android Anda. Anda pun juga mempunyai opsi untuk menonaktifkan integrasi tersebut apabila tidak berkenan.
Sumber: Feedly Blog. Gambar header: Feedly via Shutterstock.
Are you sure to continue this transaction?
processing your transaction....