Final Garuda Cup 2018 Akan Jadi Arena Bertempurnya 120 Gamer Pro
Acara akan dilangsungkan di Mall Taman Anggrek pada tanggal 19 sampai 20 Mei 2018.
Yoga Wisesa - 15 May 2018
Memang masih ada banyak tantangan bagi industri eSport di tanah air, tapi semenjak pemerintah mengakui ranah ini melalui didirikannya IeSPA, perkembangannya berjalan lebih mulus. Turnamen-turnamen lokal bertambah banyak dan ada semakin banyak pihak yang tertarik untuk mendukung bidang ini (meski mungkin gaming bukanlah fokus bisnis mereka). Publik juga kian paham tentang potensi eSport berkat ekspansinya di perangkat bergerak.
Di bulan April 2018 silam, Mineski dan tim MET Indonesia telah memulai kompetisi Garuda Cup 2018. Sesi kualifikasinya dilangsungkan beberapa kali secara online serta 'offline', dan sebentar lagi, 120 kontenstan akan berlaga dalam babak final yang digelar di Mall Taman Anggrek pada tanggal 19 sampai 20 Mei 2018.
Sedikit meringkas yang telah terjadi sejauh ini:
Kualifikasi Garuda Cup 2018 dimulai pada tanggal 28 April kemarin. Tiga tim tersaring secara online dan lima tim mengamankan slot menuju final sesudah sukses melewati qualifier di Mineski Infinity Kemanggisan Jakarta. Seminggu setelahnya, di tanggal 5 Mei, kualifikasi dilaksanakan di Mineski Infinity Arena Maranatha Bandung. Dan dengannya, penyelenggara mendapatkan lagi tujuh skuat (empat kualifikasi online dan tiga offline).
Babak kualifikasi ketiga kembali diselenggarakan di Mineski Infinity Kemanggisan, kali ini hanya secara 'tatap muka'. Dari sana, lima tim lain memperoleh kesempatan bertanding di putaran final.
Andi Monang selaku head of MET Indonesia memperkirakan akan ada ribuan pengunjung memadati lokasi turnamen buat menyakikan tim jagoannya bertanding di grand final. Para finalis ini akan menguji kemampuan mereka mengadapi dua juara turnamen sebelumnya, yaitu Aerowolf dan Louvre.
MET Indonesia menyiapkan hadiah total Rp 50 juta. Lalu empat tim terbaik akan mendapatkan kesempatan untuk berpartisipasi dalam PUBG Southeast Asia Championship di Thailand. Selanjutnya, pemenang event tersebut akan diberikan tiket ke PUBG Global Invitation Berlin 2018, yakni 'kejuaraan resmi' pertama PlayerUnknown's Battlegrounds dengan prize pool senilai US$ 2 juta.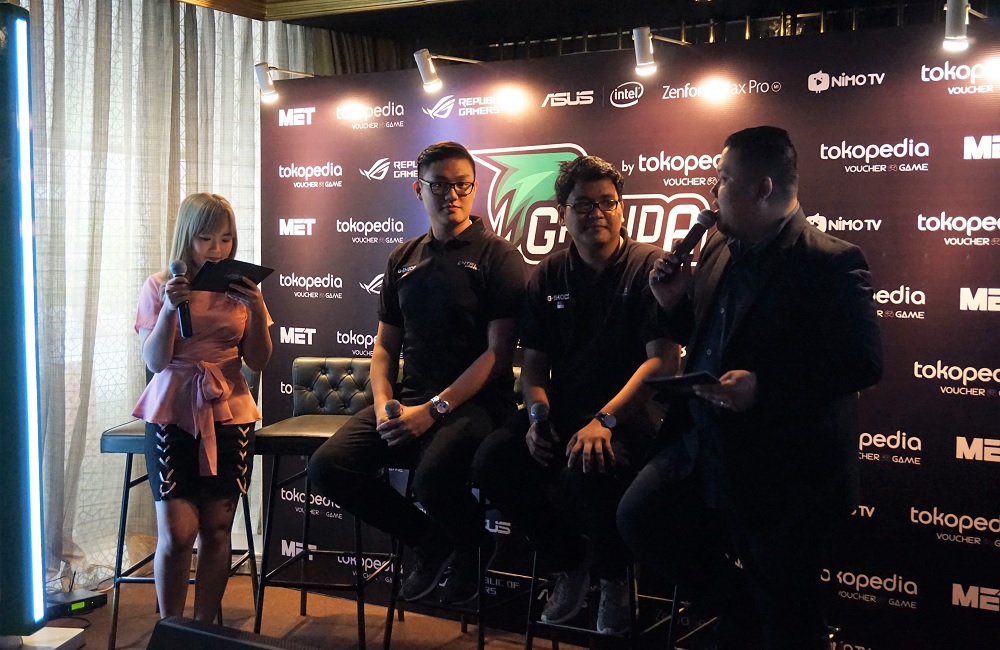 -
Grand final Garuda Cup 2018 akan dimeriahkan oleh dua permainan: PlayerUnknown's Battlegrounds dan Mobile Legends: Bang Bang. Masing-masing game terdiri dari 80 dan 40 pemain.
Tokopedia merupakan sponsor utama Garuda Cup 2018. Sang perusahaan eCommerce memutuskan buat mendukungnya karena mereka melihatnya sebagai bentuk inisiatif yang memacu kreativitas anak bangsa. Turnamen kelas nasional seperti ini dapat menjadi batu lompatan bagi individu-individu bertalenta untuk mewujudkan mimpinya berkiprah di kejuaraan internasional.
Selain Tokopedia, Asus juga memegang peranan penting dalam penyelenggaraan Garuda Cup 2018. Perusahaan hardware asal Taiwan itu memfasilitasi arena eksibisi dengan perangkat Republic of Gamers dan smartphone ZenFone Max Pro M1. Selain itu, Asus berencana untuk memberikan empat tiket dan akomodasi buat para pemenang Garuda Cup menuju SEA Championship di bulan Juni 2018 nanti.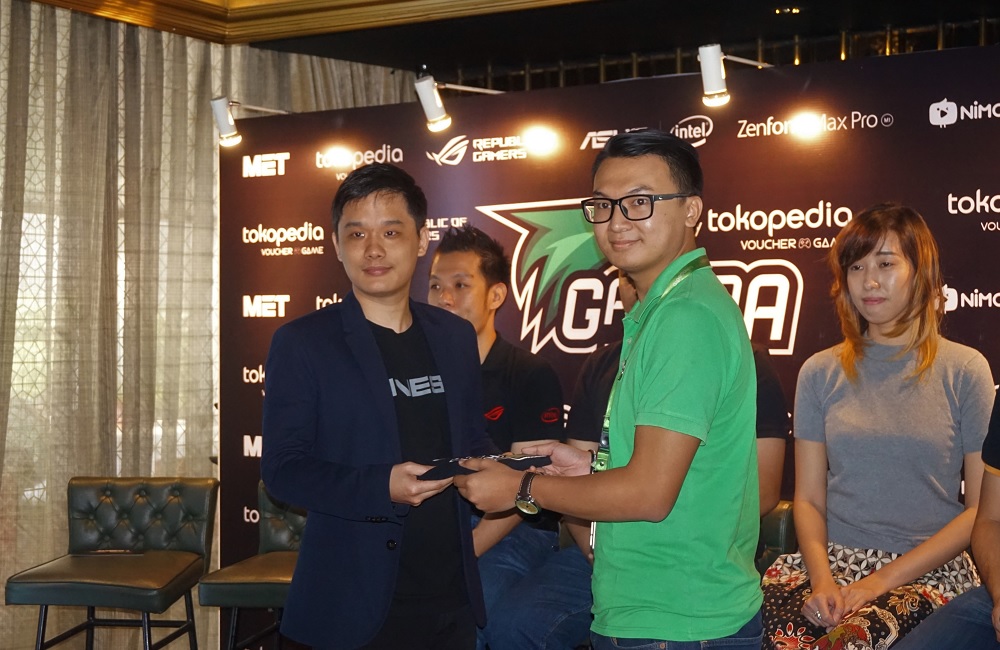 Jika kebetulan Anda tidak bisa datang ke lokasi acara, pertandingan-pertandingan di event tersebut dapat disaksikan secara live melalui Nimo TV -parner sekaligus platform resmi live stream Garuda Cup by Tokopedia Voucher Game. Layanan ini bisa diakses dari perangkat mobile, tersedia buat Android dan iDevice.