Finding Alternative Payment Scheme for App Store Transaction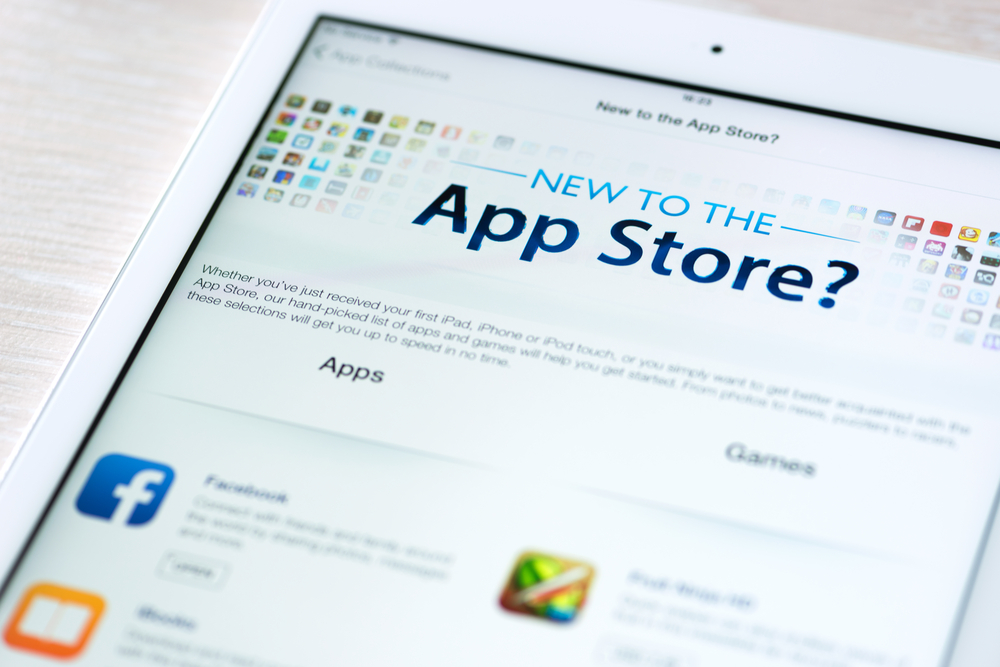 Finding Alternative Payment Scheme for App Store Transaction
Cellular operators in Indonesia, including Indosat by the end of 2014 and Telkomsel last February 2015, have started implementing carrier billing method on digital content transaction done at Google Play Store. However, none of them has, so far, implemented the method for transactions done at Apple App Store.
Play Store indeed has grown in term of the number of available apps, yet App Store's revenue remains the highest and profitable for developers.
We could see how iOS-based device users all over the world spent up to US$ 500 million merely to purchase apps and digital content at App Store within the first week of 2015.
Horace Dediu, an analyst who's known as an observer of Apple products, projected that developers who sell their apps at App Store cumulatively gained $25 billion in 2014. He continued by claiming that App Store has provided jons for no less than 627 thousand citizens of the U.S.
The huge potential that App Store holds roots from Apple users' loyalty in purchasing content the company provides. Nonetheless, the situation might be a bit more tricky, as there are less Indonesians who possess credit cards. They are limited to downloading free content, while being unaware that there are tons paid apps that may excalate their daily performance even higher.
The problem has long existed, and local operators have done their best to convinve Apple to implement the carrier billing method on its App Store. All their attempts always meet a dead end, since Apple has always been reluctant to do so. They insist on using credit card as the sole payment solution.
Adopting Smart Communications' method
The Philippines-based Smart Communications made a breakthrough regarding content purchasing payment solution at App Store for those with no credit cards.
Since February 2015, Smart has served Pay with Mobile, a program that allows registered users to text a message in order to gain a virtual credit card number, meaning that customers don't need to have the physical card.
After obtaining the virtual credit card number, users may register on the credit card registration page for Apple ID at iTunes or App Store. They merely need to pick MasterCard as their designated credit card payment option, and enter the virtual number they just secured, input the security code, due date, and address.
Once the registration processes are completed, users may directly purchase apps, games, in-app purchases, and many other digital content including music, films, and e-books. They will be texted each time their transaction is successfully completed.
For pre-paid customers, they'll get their cellular credit being deducted each time they do transaction at App Store. As for the post-paid customers, the value of each transaction will be stated on their monthly bill. Smart Communications applies 15% additional cost to cover the VAT.
Upon implementing this payment scheme, Smart Communications gets backed up by MasterCard. Hence, the payment method involves MasterCard credit cards.
The interesting part of this scheme is that users don't need to open a new account or digital wallet nor top up their cellular credit merely to add more balance to their Pay with Mobile account.
Users may only utilize this payment method while shopping at Apple's multimedia content stores, namely App Store, iTunes, and Mac App Store. This is to avoid the utilization of such virtual credit card at PayPal, eBay, or other financial platforms.
This payment scheme seems to be applicable in Indonesia, as it serves solution to iOS-based device users in the country to maximize their device performance. However, local cellular operators need to convince regulators to allow them issuing credit card number. As we all know, banks are the only authorized parties who may issue the number in Indonesia.
Thus, partnering with banks would be a smart solution for cellular operators in Indonesia. And, as Smart Connection does in the Philippines, they need to limit the utilization of such virtual credit cards. Moreover, transaction limit is also fundamental to be set to avoid users' incapability in paying the bills.
The carrier billing scheme in Indonesia
Ever since Indosat and Telkomsel implemented carrier billing scheme at Play Store, their customers start using it to purchase content, in which games become people's favorite.
In March 2015, 100 thousand Indosat customers and around 500 thousand Telkomsel customers were found using this payment scheme. After games, entertainment became the next high profile.
Since they have utilized cellular operators' network as their sales channel, they are subject to 10% additional cost for the VAT (and 2% for the service charge) of each transaction.
Telkomsel and Indosat's representatives told CNN Indonesia that they only enjoy small percentage out of this payment scheme. They claimed that they don't want to take too much, since developers deserve all the rights. Unfortunately, they refused on telling the exact number they secure. They only stated that they seal 30% of the deal, while developers enjoy the rest 70%. However, in the future, operators may gain more than that as the payment method gains more fame.
This profit sharing scheme isn't applied solely at Play Store. Earlier, three cellular giants in Indonesia have implemented it at BlackBerry World, Windows Phone Store, and Nokia Store.
DailySocial.id adalah portal berita startup dan inovasi teknologi. Kamu bisa menjadi member komunitas startup dan inovasi DailySocial.id, mengunduh laporan riset dan statistik seputar teknologi secara cuma-cuma, dan mengikuti berita startup Indonesia dan gadget terbaru.