Gadget
Freedom Wing Adapter Mampu Menyulap Kursi Roda Jadi Controller Xbox
Fungsi utama Freedom Wing Adapter ialah menerjemahkan tekanan pada tombol di kursi roda sehingga bisa dibaca oleh Xbox Adaptive Controller sebagai input.
Sebelum resmi diumumkan di bulan Mei 2018, pengerjaan Xbox Adaptive Controller dimulai di tahun 2015 oleh tim internal Xbox sebagai upaya mengeksplorasi aksesibilitas, khususnya aspek kompatibilitas ke aksesori pihak ketiga yang digunakan oleh gamer difabel. Pada akhirnya, Microsoft memutuskan buat mengangkatnya jadi produk konsumen, dibantu dukungan sejumlah organisasi non-profit.
Langkah Microsoft tersebut mendapat respons positif dari banyak kalangan, bahkan juga mendorong sejumlah perusahaan untuk menyediakan aksesori tambahan sebagai alternatif input. Salah satu contohnya adalah Adaptive Gaming Kit persembahan Logitech G. Kali ini organisasi amal AbleGamer dan sekelompok inventor serta pecinta teknologi yang tergabung dalam ATMakers memperkenalkan unit adaptor unik bernama Freedom Wing Adapter.
Freedom Wing Adaptor adalah aksesori berwujud kotak kecil yang bisa menyambungkan kursi roda listrik ke Xbox Adaptive Controller, secara efektif mengubah alat bantu tersebut menjadi unit kendali permainan video. Fungsi utama Freedom Wing Adapter ialah menerjemahkan tekanan pada tombol di kursi roda sehingga bisa dibaca oleh Xbox Adaptive Controller sebagai input, caranya cukup dengan mencolokkan connector ke port simbilan-pin di adaptor.
Di video, metode ini memberikan seorang penyandang disabilitas untuk menikmati Rocket League (dan kita lihat performanya di dalam permainan sama sekali tak buruk). Rocket League merupakan salah satu judul istimewa yang memperkenankan gamer di satu sistem bertanding dengan pemain di platform lain lewat fitur cross-platform play.
Lewat Twitter, COO AbleGamer Steve Spohn menjelaskan alasan di belakang perancangan Freedom Wing Adaptor. Ia ingin agar pengguna kursi roda - khususnya di tahun 2020 ini - bisa segera 'tersambung' ke Xbox. Kapabilitas ini sulit dibayangkan hingga sekarang. AbleGamer Foundation adalah organisasi yang terus mendorong dan mempromosikan kemudahan akses di ranah gaming. Bersama Microsoft, Special Effect, dan Warfighter Engaged, mereka punya andil dalam pengembangan purwarupa Xbox Adaptive Controller.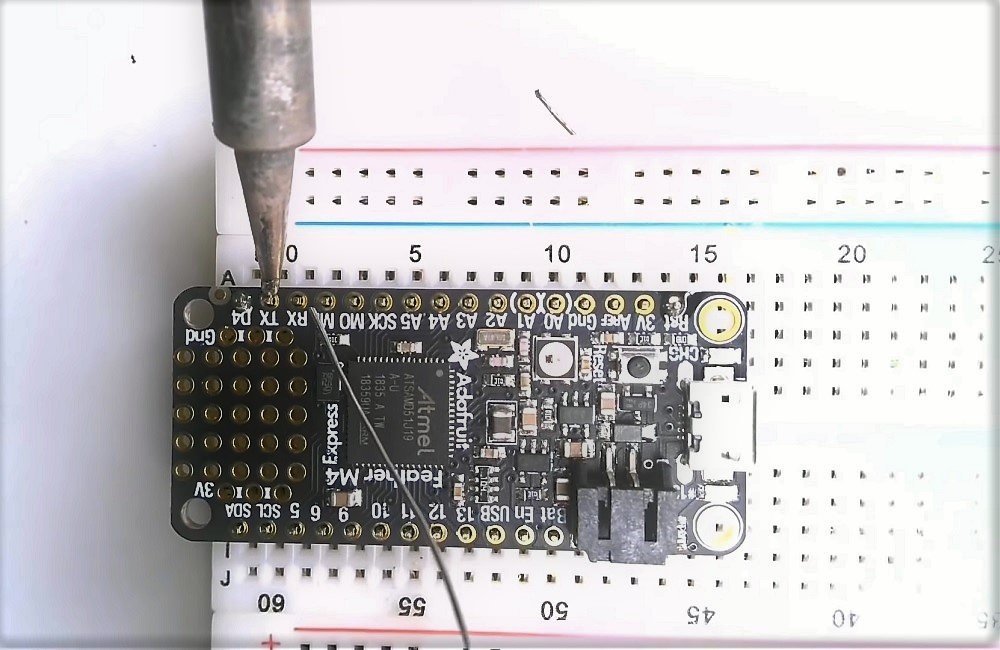 Saat ini, AbleGamers kabarnya telah mulai membagikan Freedom Wing Adapter - sebuah indikasi kuat bahwa organisasi tidak fokus pada profit. Namun untuk mempermudah pemakaian, mereka berencana buat menjual komponen printed circuit board Freedom Wing Adapter seharga US$ 7. Selanjutnya panduan perakitan akan segera dipublikasikan dan menghitung semua material yang dibutuhkan, unit adaptor ini bisa dibuat dengan modal kurang lebih US$ 35.
Anda mungkin sudah tahu, Xbox Adaptive Controller tak hanya didesain untuk dipasangkan ke console Xbox One. Periferal juga kompatibel dengan PC ber-sistem operasi Windows 10, sehingga membuka peluang bagi Freedom Wing Adapter buat menopang berbagai permainan. Xbox Adaptive Controller sendiri dibanderol seharga US$ 100.
Via The Verge & VentureBeat.
Are you sure to continue this transaction?
processing your transaction....