Padukan Layar E-Ink dan Keyboard Mekanis, Freewrite Traveler Didedikasikan untuk Penulis Sejati
Ukurannya tidak lebih besar dari separuh laptop, dan semua hasil ketikan bakal disimpan ke cloud
Glenn Kaonang - 3 October 2018
Bagi seorang blogger seperti saya, keyboard mekanis merupakan salah satu senjata utama untuk meningkatkan efisiensi dalam bekerja. Namun seberapa cepat dan presisi saya mengetik akan terasa percuma apabila perhatian gampang teralihkan, atau lebih parah lagi, ketika mata mulai kelelahan setelah menatap monitor terlalu lama.
Solusinya bisa menggunakan perangkat bernama Freewrite, yang memadukan keyboard mekanis dan layar e-ink demi memberikan medium bekerja yang paling efektif bagi para penulis. Masalahnya, Freewrite tergolong bongsor, sehingga mungkin akan lebih bijak membawa laptop ketimbang perangkat tersebut.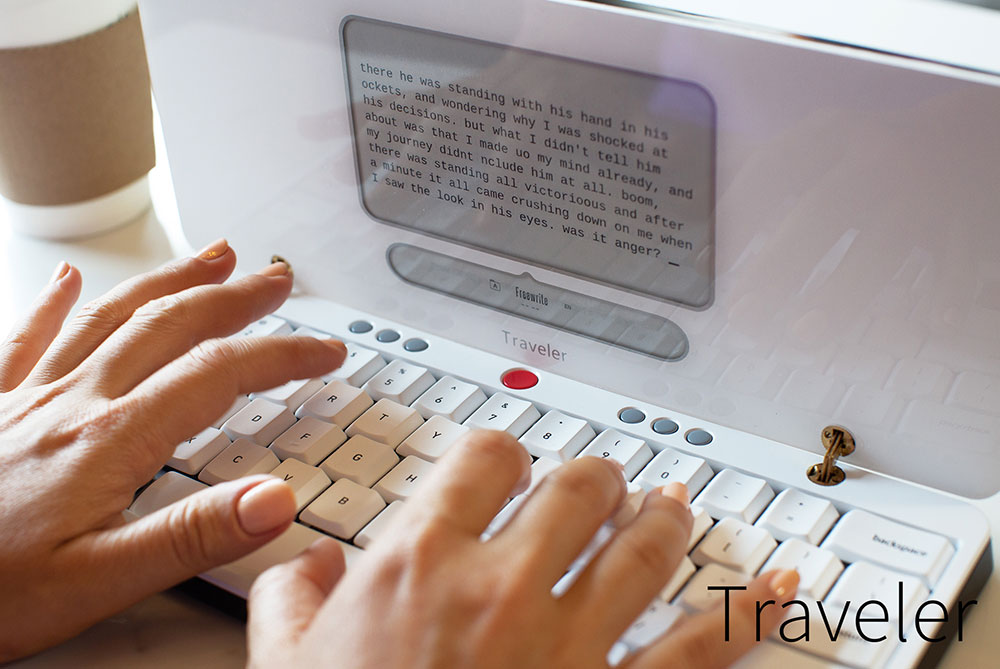 Baru-baru ini, Astrohaus selaku pengembangnya memperkenalkan versi lain Freewrite yang jauh lebih portable. Dinamai Freewrite Traveler, bagian layarnya bisa dilipat dan ditutup ketika sedang tidak digunakan. Dimensinya secara keseluruhan pun tidak lebih besar dari separuh laptop.
Layarnya sendiri masih menggunakan panel e-ink dengan bentang diagonal seluas 6 inci, sehingga mata dijamin tidak akan terasa lelah usai mengetik selama berjam-jam. Untuk keyboard-nya, Freewrite Traveler menggunakan switch mekanis Cherry MX Brown yang sangat ideal untuk mengetik.
Namun seperti yang bisa kita lihat, wujud tiap-tiap tombolnya tidak lagi setebal Freewrite orisinal. Kompromi ini harus diambil demi mencegah Traveler jadi kelewat tebal, tapi untungnya setiap tombolnya masih bisa memberikan key travel hingga sedalam 2 mm.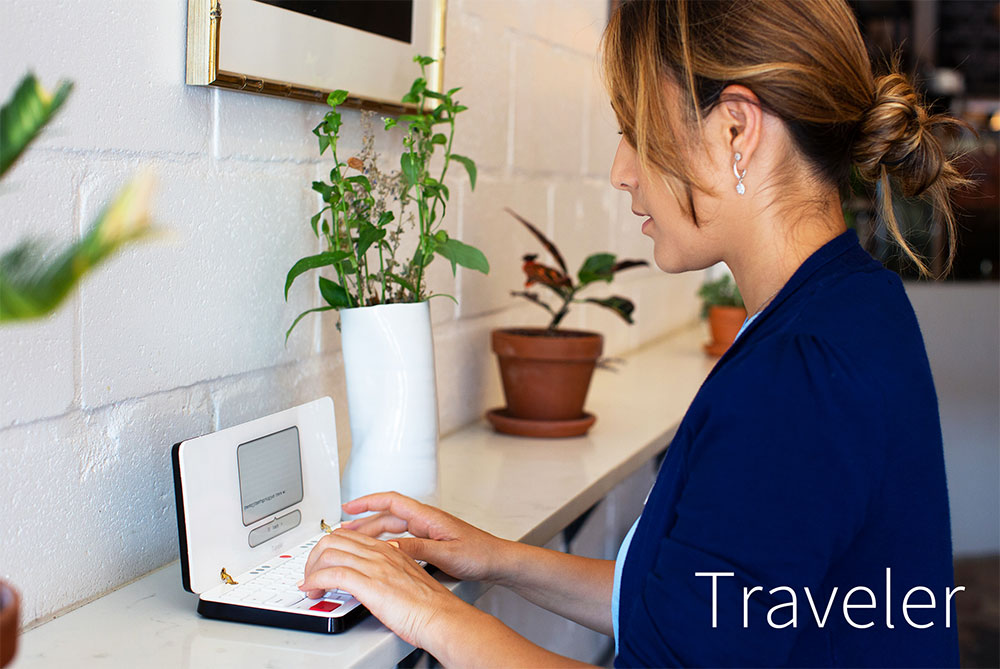 Sama seperti Freewrite orisinal, semua hasil ketikan akan disimpan ke cloud setiap kali Traveler tersambung ke koneksi internet via Wi-Fi. Layanan yang didukung mencakup Dropbox, Google Drive, Evernote, dan Postbox besutan Astrohaus sendiri.
Dalam satu kali pengisian, baterainya bisa bertahan sampai sekitar 30 jam. Itu adalah waktu yang sangat panjang untuk mengetik tanpa teralihkan perhatiannya (tanpa akses ke browser, media sosial maupun YouTube, kecuali Anda curang dan membuka smartphone), dan charging-nya juga sudah mengandalkan kabel USB-C.
Freewrite Traveler saat ini sedang ditawarkan melalui Indiegogo. Harga early bird yang paling murah sekarang adalah $319, jauh di bawah estimasi harga retail-nya yang dipatok di angka $599.
Sumber: The Verge.
Are you sure to continue this transaction?
processing your transaction....