Game Android Pilihan 20 - 26 Oktober 2014
Bambang Winarso - 26 October 2014
Game Android pilihan kembali menemani sobat Trenogoers di akhir pekan ini, seperti biasa TRL akan hadirkan 5 game Android dari Play Store yang dianggap menarik dan mempunyai rating yang bagus.
Bagi sobat yang baru menemukan kolom ini, jangan lupa juga untuk menyambangi game-game Android pilihan sebelumnya di tautan ini.
Dan berikut ini adalah game Android gratis yang jadi pilihan TRL.
Stunt Guy 2.0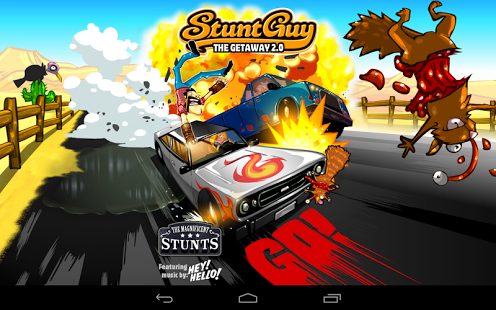 Game Android pilihan pertama ini menantang Anda untuk beraksi layaknya pemeran pengganti melalui aksi-aksi gila yang mematikan seperti memanjang gedung, menabrakkan mobil, lompat dari ketinggian dan terbang di atas ledakan.
Semua aksi-aksi berani tersebut harus Anda selesaikan dengan sempurna jika ingin mengklaim reward. Sedikitnya ada 40 level permainan yang siap ditaklukkan.
Download: Google Play - Gratis
Info Menarik: Tak Ada Lagi Root di Era Android 5.0 Lollipop?
SoD: Alchemy Adventure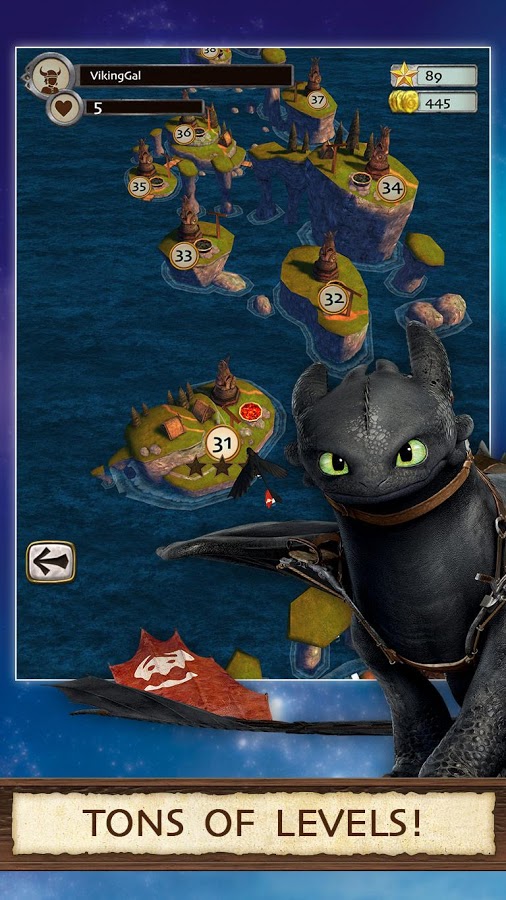 Lewat judul Alchemy Adventure, game yang berdasarkan dari film How to Train Your Dragon ini menawarkan sebuah permainan teka-teki yang bisa membuat Anda lebih pintar dan kreatif. Terdapat 4 tingkat kesulitan yang dapat dipilih, jika Anda baru memulai fitur ini akan sangat membantu memecahkan beberapa dari 40 level yang ada.
Jika Anda makin mahir, coba fitur sosial dimana Anda dapat menantang teman jejaring sosial Anda untuk bertanding dalam sebuah permainan otak paling seru. Reward yang Anda peroleh dapat ditukarkan dengan item-item menarik sebagai penunjang petualangan Anda.
Download: Google Play - Gratis
The Sims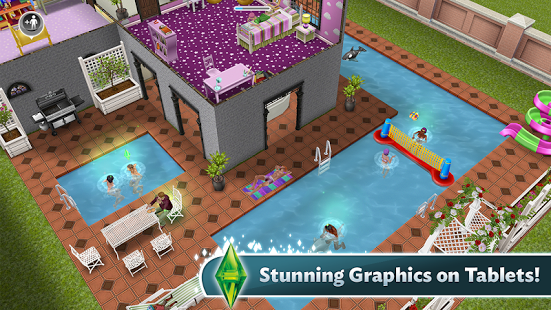 Di waktu-waktu tertentu Anda mungkin berpikir bahwa hidup ini terasa membosankan, jika iya berarti Anda sedang diserang demam galau. Tenang, jangan panik! nyalakan smartphone Anda kemudian coba download game Android pilihan yang satu ini.
The Sims adalah permainan simulasi kehidupan nyata, namun di game ini Anda punya kuasa atas segalanya sehingga hidup di dunia virtual terasa lebih mudah.
Info Menarik: Resmi Sudah, Nokia Lumia Berubah Jadi Microsoft Lumia
Berpetualang di permainan The Sims dijamin akan membuat Anda bebas dari virus galau, Anda dapat membangun sebuah kehidupan dengan bentuk, item, sifat, rumah, peliharaan, kebun dan semua perkakasnya sesuka hati.
Hanya saja karena ini merupakan bentuk virtual dari kehidupan nyata, Anda butuh melakukan semua kegiatan seperti layaknya kehidupan Anda. Seperti berteman, saling mengunjungi, memberi makan peliharaan, berkebun, memasak, mandi, bekerja dan lain-lain. Tapi dengan cara yang lebih menyenangkan.
Download: Google Play - Gratis
Wonderball Heroes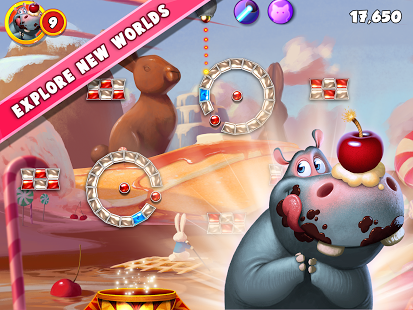 Game Android yang satu ini punya elemen baru yang tampaknya cukup menjanjikan untuk membuang rasa bosan di akhir pekan, atau jadi teman sewaktu sedang menunggu pasangan Anda memilih model baju atau saat sedang sendiri di depan TV.
Gameplay-nya sederhana, tembak dan hilangkan bola berwarna yang diminta. Untuk setiap misi yang berhasil Anda akan memperoleh reward combo shoot yang dapat dipergunakan untuk memuluskan petualangan Anda jika mengalami kebuntuan.
Download: Google Play - Gratis
Harmony Isle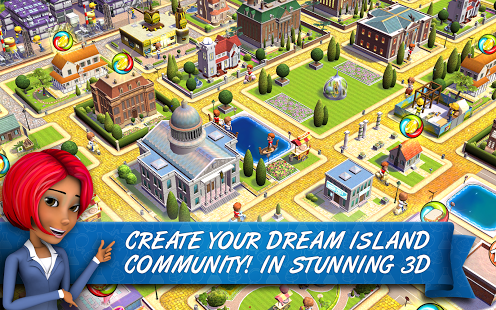 Harmony Isle merupakan game simulasi yang cukup menantang. Di game ini Anda hanya perlu membangun sebuah kota lengkap dengan penghuninya. Tapi tidak hanya itu, ada tantangan tambahan yakni berupa misi-misi yang harus diselesaikan oleh pemain yaitu Anda.
Info Menarik: Blue Bird Siapkan Hiburan Interaktif Untuk Penumpang Taksi Mereka
Setiap misi baru bisa tercapai bila Anda mempunyai semua sumber daya yang dibutuhkan, jadi bukan asal membangun tapi harus diserta strategi dan perhitungan yang akurat.
Download: Google Play - Gratis
Kelima game Android pilihan di atas dapat Anda unduh dengan gratis, namun beberapa di antaranya membutuhkan upgrade agar dapat menggunakan item-item premium di dalamnya.
Bukan ide yang buruk bila Anda ingin mencoba semuanya, jika masih belum cukup, kita masih punya banyak game Android gratis yang tak kalah seru, klik tautan ini.