Game Android Pilihan 22 – 28 Juni 2015
Bambang Winarso - 27 June 2015
Minggu ini redaksi menemukan beberapa game Android yang tampak menjanjikan, salah satunya adalah Subway Ninja Run yang merupakan game modifikasi dari dua judul game berbeda. Tapi pengembang berhasil mengemas dalam paket permainan yang menarik. Selebihnya, kita simak dalam daftar game berikut ini.
Cartel Kings
Game bernuansa kriminal dan aksi ini menyajikan petualangan seru dalam kerasnya persaingan geng. Anda dituntut untuk bisa mempertahankan daerah kekuasaan dengan cara menyerang musuh tepat di garis pertahanan mereka dan merebut barang dan harta benda geng lain yang mengganggu.
Download: Google Play – Gratis
Info Menarik: Kurusetra, Game Perang Ala Clash of Clans Asli Indonesia
Game of the Generals Official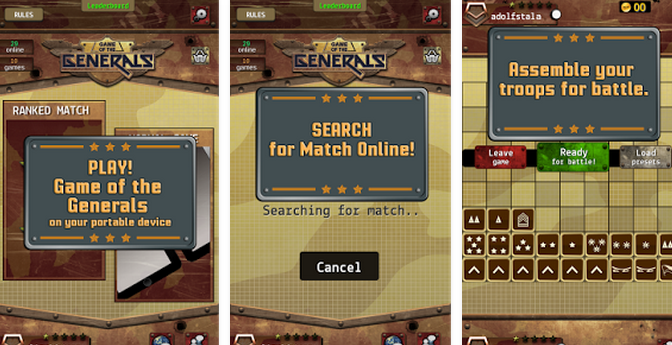 Game strategi ini tidak mempunyai tampilan grafis yang rumit, tapi lebih mengedepankan gameplay yang menuntut pemain untuk dapat menyusun strategi yang tepat. Permainan tidak menjadi mudah karena musuhnya akan berasal dari seluruh dunia melalui mode multiplayer online.
Download: Google Play – Gratis
Subway ninja run
Game endless runner ini seperti yang sudah disinggung di awal tadi adalah percampuran dari dua game berbeda. Pengembang cukup jeli dalam melihat celah, dan terbukti sedikitnya 5 juta pengguna Android sudah mengunduh game ini.
Download: Google Play – Gratis
Info Menarik: Mainkan Bajak Laut Lucu di Game Chubby Pirate
Ninja Legend
Petualangan ninja yang sesungguhnya terangkum dalam serangkaian misi yang ada di game ini. Permainan Shinobi satu-satunya yang memiliki lebih dari 200 karakter ninja dan 100 item yang dapat dipergunakan untuk memuluskan perjalanan Anda.
Download: Google Play – Gratis
PES Club Manager
Game besutan Konami ini menjanjikan sensasi nyata menjadi seorang manajer sebuah klub sepakbola dunia. Di game ini Anda akan bertugas layaknya manajer sesungguhnya, mulai membangun tim, memilih formasi, menyusun program latihan, menggelar uji coba sampai memutuskan transfer pemain yang harus dijual.
Download: Google Play – Gratis
Itulah game-game pilihan kita untuk edisi minggu ini. Selamat bermain dan have a nice weekend.