Game Android Pilihan 25 - 31 Mei 2015
Bambang Winarso - 30 May 2015
Halo sobat. Tak lengkap rasanya jika di akhir pekan ini Trenologi tidak hadir menemani hari libur sobat. Seperti biasa, saya akan menghadirkan lima game Android pilihan dari Play Store yang dijamin bikin liburan sobat makin ceria.
Beast Quest
https://www.youtube.com/watch?v=omG99DXTA6o
Game petualangan seru ini akan mengajak Anda menjadi ksatria pemberani yang mengemban misi mulia. Yaitu mengalahkan sang monster yang jahat. Tapi tenang, Anda punya banyak amunisi dan senjata yang dapat diperoleh di sepanjang perjalanan.
Download: Google Play - Gratis
Info Menarik: Ayo Beri Makan Hewan-Hewan Lucu di Game Pet My Zoo
Death Shooter 3D
https://www.youtube.com/watch?v=UwM53b5E53A
Jika berburu burung liar atau rusa terlalu mainstream, nih coba permainan berburu zombie yang menggila. Tapi awas, jaga jarak aman Anda karena zombie-zombie ini tak kenal kompromi. Pastikan setiap amunisi mengenai sasaran atau Anda akan kehabisan persediaan dan mati sia-sia.
Dowload: Google Play - Gratis
Lalallopsy 3d Doll Wonderland
https://www.youtube.com/watch?v=kFJlgjeaJ3k
Game imut-imut ini bisa jadi cocoknya memang dimainkan oleh anak-anak. Tapi bagi Anda suka dengan tampilan game imut, game ini masih pantas kok Anda mainkan. Apalagi di dalamnya terdapat 35 pulau yang bisa di-upgrade. Jadi ukurannya akan sangat besar yang sepertinya anak-anak akan sulit mengimbanginya.
Download: Google Play - Gratis
School of Dragons
https://www.youtube.com/watch?v=EtCEYqA9tBI
Sekuel kedua film How to Train Your Dragon sudah ditayangkan beberapa bulan yang lalu. Sudah nonton? Anda harus tonton! Lalu apa hubungannya dengan game ini? Ada dong, pasalnya game ini adalah game resmi film animasi yang dibintangi oleh tokoh bernama Hiccup tersebut.
Sama seperti Hiccup, Anda dituntut mampu melatih naga pilihan Anda dengan baik sebelum membawanya bertempur di medan laga. Siap? Ayo!
Download: Google Play - Gratis
Info Menarik: Mission On Mars, Game Match 3 Puzzle Berlatar Planet Mars Buatan Pengembang Lokal
Chicken Crush 2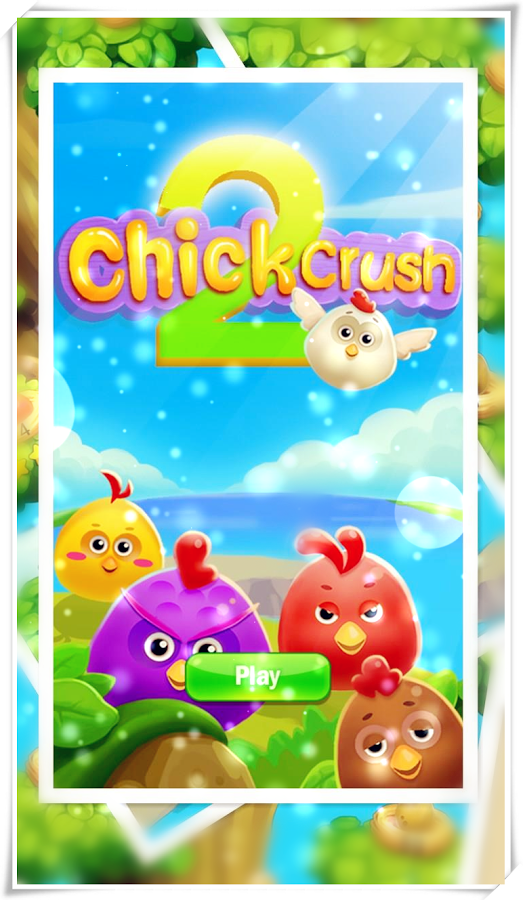 Tak hanya namanya yang lucu, game ini juga dibintangi oleh karakter-karakter yang menggemaskan. Sementara gameplay-nya sangat sederhana, cocokan tiga anak ayam berwarna sama dalam satu baris vertikal atau horizontal untuk mengumpulkan nilai tertinggi.
Download: Google Play - Gratis
Itu dia game Android pilihan untuk edisi minggu ini. Silahkan dipilih dan selamat menikmati permainannya.
Are you sure to continue this transaction?
processing your transaction....