Game Android Pilihan 3 - 9 November 2014
Bambang Winarso - 8 November 2014
Lagi bingung mencari game Android yang paling oke? Sobat mendarat di blog yang tepat, sebab TRL punya 5 game Android pilihan yang diambil dari toko aplikasi Play Store. Game ini kami pilih untuk menemani weekend Anda sebagai sarana refreshing sebelum nanti hari Senin kembali bekerja. 
Modern Command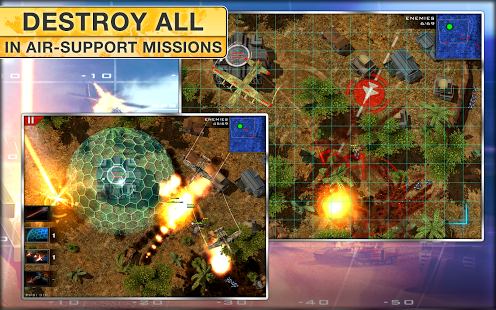 Game Android gratis yang satu ini tampaknya menawarkan banyak hal-hal menarik. Cerita di balik permainannya saja sudah menggugah selera, dimana Anda mengemban misi untuk menghalau teroris yang berniat menyerang wilayah kekuasan Anda. Tampilan game menawarkan detail yang jelas, tapi sekaligus mensyaratkan spesifikasi perangkat yang memadai untuk bisa bergabung dalam pasukan.
Sebagai pasukan perdamaian, misi Anda adalah memerangi teroris di berbagai benua mulai Amerika selatan, Afrika, Eropa, Asia dan wilayah lainnya. Untuk setiap misi yang sukses Anda akan diganjar reward sebagai modal mengarungi misi berikutnya.
Download: Google Play - Gratis
Mark of the Dragon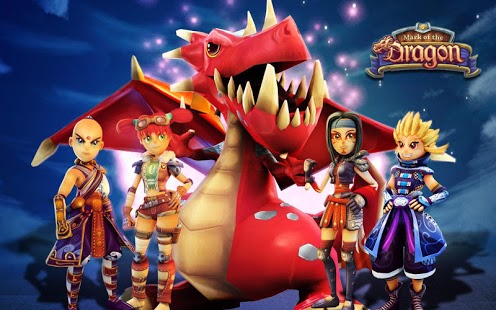 Game Android pilihan kedua masih bertema perang, bedanya di permainan ini Anda akan mengandalkan kombinasi pasukan dari naga dan tentara untuk menyerang benteng lain. Aturan main di game ini tidak rumit, siapa yang kuat dan punya persenjataan paling lengkap pasti jadi jawara.
Jadi, cari dan temukan musuh yang ringan dan klaim reward demi reward untuk membangun pasukan yang tangguh.
Download: Google Play - Gratis
Info Menarik: Battlefield 4 Berhasil Dijalankan di Perangkat iOS
Soul Taker-Face of Fatal Blow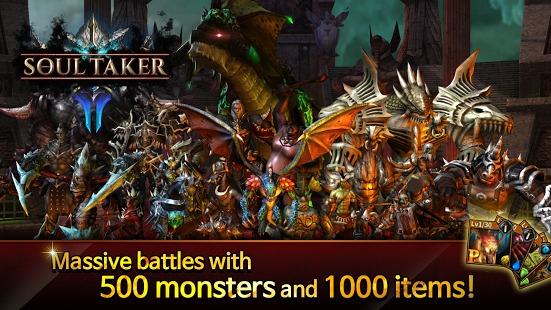 Menjelajah dunia fantasi yang penuh tragedi tampaknya cukup digemari, buktinya ada banyak sekali game-game bergenre sama yang ditawarkan di Play Store. Game Android pilihan ketiga ini pun masih datang dari genre yang sebenarnya hampir sama. Misi Anda adalah mendominasi dunia MMORPG online yang juga dihuni oleh pemain dari seluruh dunia.
Anda akan terlibat persaingan demi kelangsungan hidup, untuk itu Anda butuh pertahanan diri dan keahlian untuk menyusun strategi. Game ini menuntut lebih dari Anda meskipun Anda cukup paham dengan game bergenre ini. Untungnya ada auto mode dan skil tree system yang mempermudah pemain baru untuk memulai permainan.
Download: Google Play - Gratis
Champ Man 15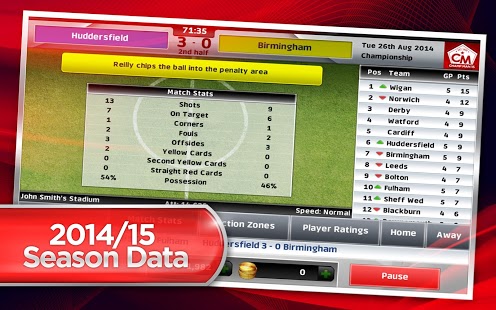 Bagi Anda yang kurang menggemari game bertemakan perang, Anda bisa mencoba game Android yang satu ini. Game ini menawarkan posisi manajer sebuah klub sepakbola. Anda bebas memilih satu dari 440 klub dengan modal pertama 23 pemain. Ketrampilan setiap pemain berbeda, tapi Anda dapat membuat perubahan dengan melatih mereka.
Sebagai manajer Anda bertanggung jawab penuh mengurus tim, mengatur jadwal latiah, memilih formasi dan pemain dan menentukan pilihan transfer pemain.
Download: Google Play - Gratis
Info Menarik: WhatsApp Teranyar Tampilkan Tanda Centang Biru Pertanda Pesan Sudah Dibaca
The Hunger Games: Panem Rising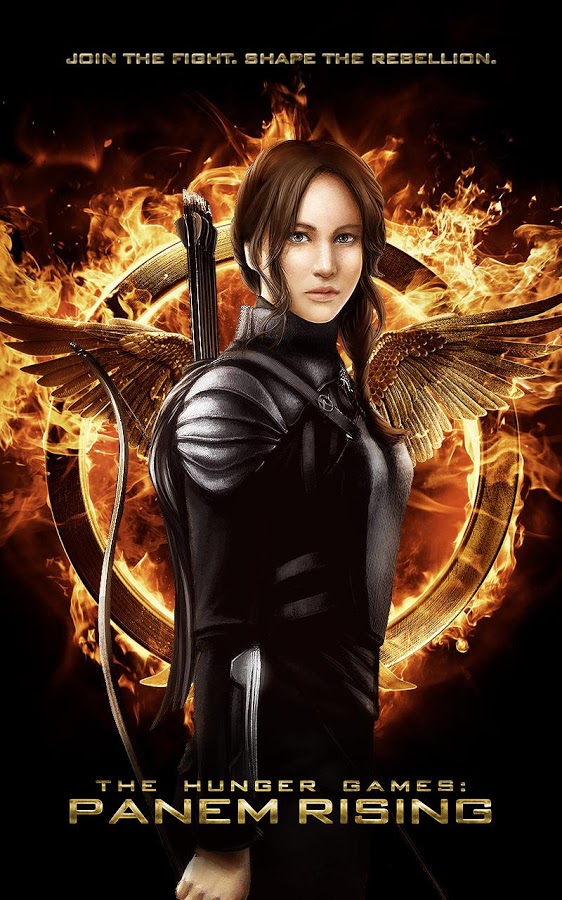 Kendati genre game Android pilihan terakhir ini hampir sama dengan ketiga game di atas, namun gameplay yang ditawarkan jauh berbeda. Konsepnya hampir serupa dengan film aslinya yang berjudul sama, The Hunger Games. Sudah pernah nonton? Jika sudah saya yakin Anda tidak akan kesulitan memahami cerita di dalamnya. Jika belum pun tak jadi soal, game ini mudah kok dimainkan.
Misinya adalah mengumpulkan item-item yang diminta, termasuk mencari persenjataan sebab di permainan ini Anda harus bertahan dari serangan tak terduga dari musuh yang sebenarnya termasuk korban permainan licik para penguasa. Karakter yang Anda pilih boleh siapa saja, tidak harus tokoh utama di dalam film. Kemampuan setiap tokoh pun berbeda, jadi sesuaikan dengan gaya Anda.
Download: Google Play- Gratis
Game-game Android pilihan di atas dapat Anda peroleh tanpa membayar, namun begitu Anda harus mengetahui bahwa item-item premium hanya dapat dipergunakan bila Anda melakukan upgrade ke pengguna berbayar.
Are you sure to continue this transaction?
processing your transaction....