Game DreadOut Jadi Pemenang Best Startup di Bubu Awards 2013
wiku - 14 June 2013
Ajang IDByte Conference telah ditutup tadi malam di Jakarta. Acara ini menghadirkan ajang Bubu Awards sebagai penutup, gelaran pemberian penghargaan pada insan kreatif di dunia digital Indonesia ini telah digelar untuk kedelapan kali.
Untuk tahun ini, Bubu Awards menjadi lebih spesial karena ditambahkan satu kategori yaitu penghargaan The Best Startup yang diberikan khusus sebagai apresiasi kepada startup atau perusahaan rintisan dibidang digital asal Indonesia.
Nah, untuk The Best Startup Bubu Awards V.08 tahun ini pemenangnya adalah DreadOut. Game horor dengan nuansa lokal yang dikembangkan oleh studio Digital Happiness ini berhasil mengalahkan 11 finalis lain yang dikumpulkan dari berbagai kota di Indonesia.
Sebagai pemenang, DreadOut akan mengikuti perjalanan Geeks on a Plane ke Timur Tengah, sesi mentoring dengan Sandiaga Uno serta kesempatan investasi dari Dave McClure (500startups) sebesar USD 50.000. Dan satu lagi kesempatan mendapatkan uang tunai dari Indonesia Setara sebesar 25 juta rupiah.
Trenologi sendiri beberapa kali memuat berita tentang game DreadOut yang terinspirasi dari Fatal Frame ini, dan mengikuti beberapa perkembangan pengembangannya, mulai dari informasi soundtrack, rilis versi demo sampai dengan keberhasilan mereka menggalang pendanaan publik lewat layanan Indigogo.
Dalam rilis pers, Rachmad Imron, founder DreadOut mengatakan bahwa mereka bangga terpilih menjadi best startup, ajang ini juga memberikan peluang untuk memperkenalkan karya mereka pada pakar dan pelaku digital, serta memperluas jaringan dan mencari dukungan untuk mengembangkan karya mereka. Berbicang disela acara workshop IDByte hari Rabu kemarin, Imron juga mengatakan pada Trenologi bahwa mereka akan berkonsentrasi untuk menyelesaikan pengembangan game dan merilis versi final November tahun ini. Ia juga memberikan sedikit bocoran bahwa akan ada kejutan baru untuk soundtrack dari game ini.
IDByte Conference sendiri merupakan ajang workshop dan konferensi digital yang menghadirkan 37 pembicara terkemuka dari dunia dan Indonesia. Pembicara yang hadir termasuk dari Twitter, Facebook serta SpeedUp, Rakuten, Sandiaga Uno serta Mari Elka Pangestu dan Gita Wirjawan.
Acara ini berlangsung 3 hari, dengan dua hari workshop dan hari terakhir diisi oleh konferensi dan ajang Bubu Awards. Disebutkan bahwa acara ini berhasil menarik kurang lebih 600 peserta dari kalangan mahasiswa, startup, pelaku bisnis dan pemerhati digital.
Selain DreadOut sebagai The Best Startup, Bubu Awards juga memberikan penghargaan pada beberapa kategori lain. Berikut daftarnya (klik untuk memperbesar):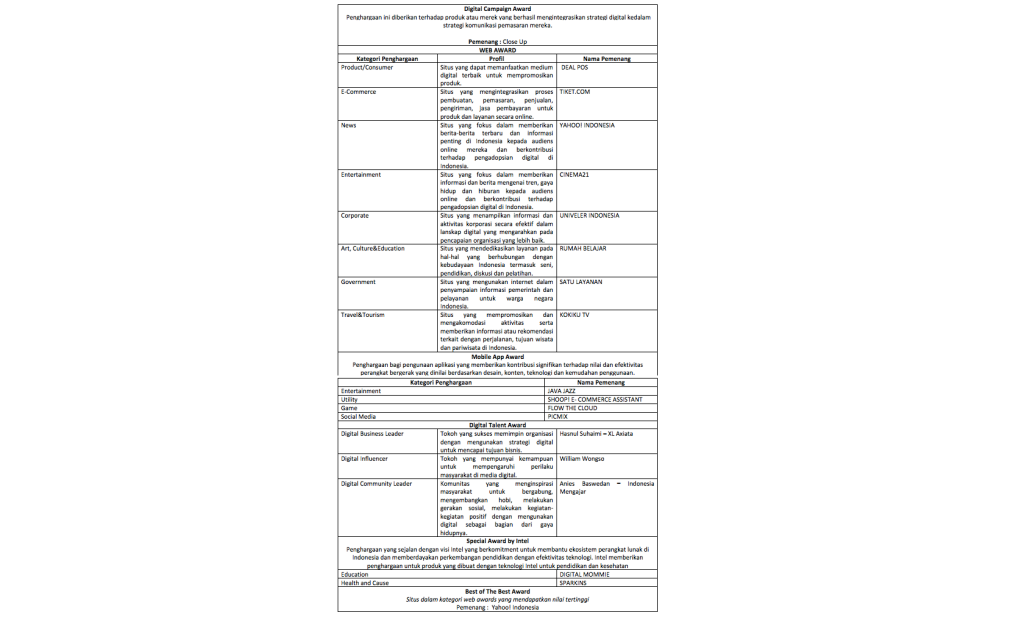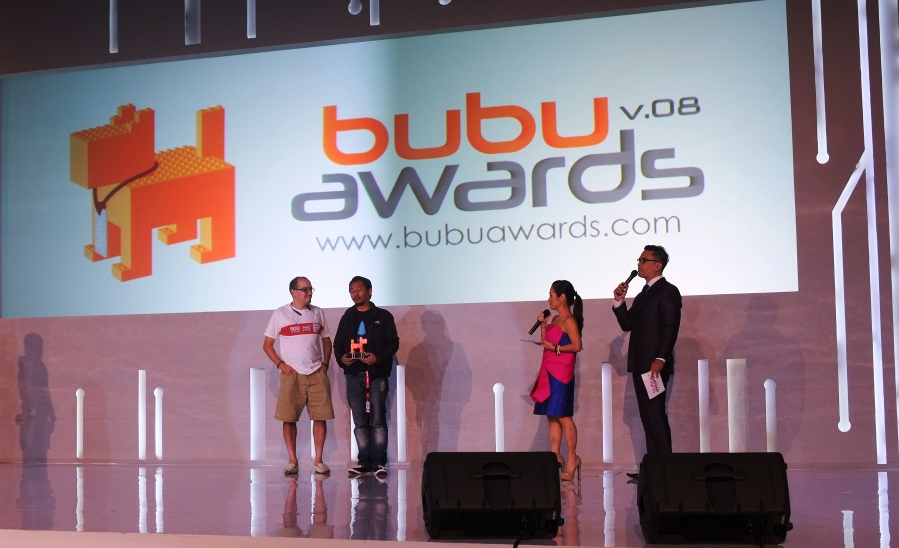 Selamat pada DreadOut dan pemenang lain. Semoga industri digital Indonesia semakin maju.
Are you sure to continue this transaction?
processing your transaction....