5 Game MOBA Mobile Terbaik yang Paling Menantang dan Sangat Kompetitif
Game MOBA mobile ini cukup kompleks tapi adiktif, penuh tantangan dan sangat kompetitif
Saat ini, game mobile bergenre Multiplayer Online Battle Arena atau biasa disingkat MOBA tengah begitu populer. Menurut Anda, apa yang membuat game ini sangat digandrungi?
Bagi saya, game ini bisa dinikmati dan seru karena bisa dimainkan bersama teman-teman, istilah kekiniannya 'mabar' atau main bareng. Selain itu, kompleksitas yang ada membuat banyak gamer tertantang.
Tujuannya jelas, kita akan bermain sebagai bagian dari tim untuk menghancurkan tower utama di basis lawan. Dalam satu tim harus dipertimbangkan memiliki hero dengan role, specialty, dan skill yang berbeda-beda.
Komposisi hero yang seimbang memungkinkan kita menguasai medan pertempuran, sehingga bisa memuluskan jalannya strategi, dan muncul sebagai pemenang.
Memang tidak banyak judul game MOBA mobile yang populer, tapi setidaknya Anda harus mencoba lima game MOBA mobile terbaik paling seru berikut ini:
[embed]https://youtu.be/hWIqt-8Wx38[/embed]
1. Arena of Valor (AOV)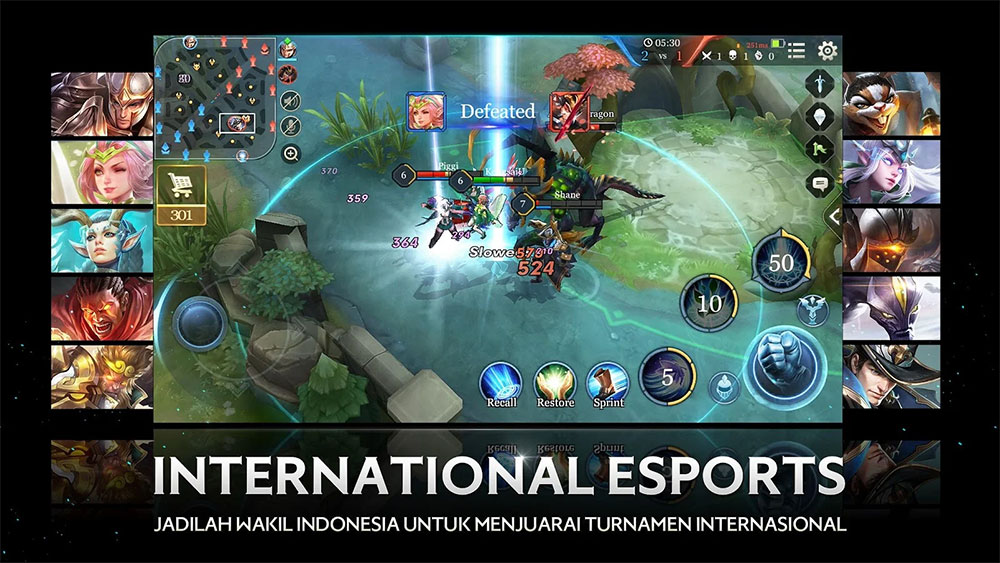 Yang membuat Arena of Valor saya tempatkan di posisi pertama ialah karena kehadiran karakter superhero dan supervillain dari DC Comics ke dunia Athanor. Mulai dari the Dark Night Batman, musuh bebuyutannya Joker, Man of Steel Superman, Wonder Woman, hingga manusia tercepat di Bumi; Flash.
Meski awalnya aneh, tapi karakter DC tersebut dibekali latar belakang cerita yang mendukung sehingga menjadi masuk akal. Arena pertarungan di AOV itu sendiri disebut Antaris, sebagai tempat bagi para dewa, iblis, manusia, dan makhluk mistis untuk menuntaskan peperangan yang telah terjadi selama ribuan tahun.
Game Arena of Valor ini dirilis oleh perusahaan teknologi raksasa asal Tiongkok yakni Tencent dan pasar Indonesia sendiri berada di bawah payung Garena. Dari pengalaman yang saya peroleh, AOV memiliki gameplay yang mudah dimengerti, menampilkan grafis yang sangat memanjakan mata, dan server lebih stabil serta tidak mudah disconnect meski dalam kualitas koneksi internet yang agak buruk.
Application Information Will Show Up Here
2. Mobile Legends: Bang Bang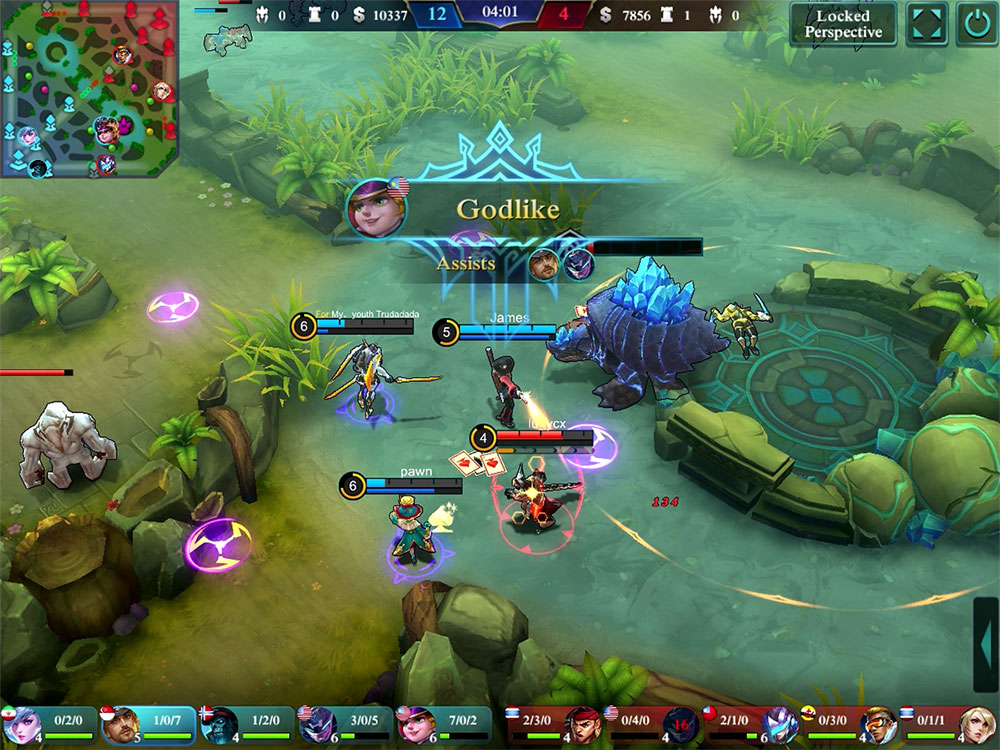 Meski popularitas Arena of Valor menanjak drastis, tapi Mobile Legends: Bang Bang garapan Moonton masih merupakan game MOBA mobile paling populer di Indonesia. Karena Mobile Legends hadir lebih dulu dan lebih ringan dibanding AOV sehingga bisa dimainkan pada perangkat smartphone berspesifikasi rendah.
Sayangnya isu soal masalah jaringan dan indikasi lemahnya server membuat lag sering kali menghampiri para player Mobile Legends di Indonesia ketika tengah asyik bermain. Hal ini tentu cukup membuat kesal dan frustasi ketika memainkan ranked match.
Application Information Will Show Up Here
3. Vainglory
Vainglory adalah game MOBA mobile pertama yang saya mainkan dan sampai sekarang saya masih takjub akan kualitas grafis yang disuguhkan, aman kalau saya bilang sajian grafisnya setara dengan game PC/konsol. Meski bukan merupakan pilihan utama, sesekali saya masih memainkannya di akhir pekan.
Menggunakan kontrol gerak full touch, jujur saja gameplay Vainglory lebih sulit dibandingkan AOV dan Mobile Legends dengan kemudahan D-Pad virtual-nya. Alasan utama saya bermain Vainglory kembali adalah hadirnya mode pertandingan 5v5 yang benar-benar baru dan berbeda dengan AOV dan Mobile Legends. Anda harus mencoba mode game 5V5 yang sudah dirilis.
Application Information Will Show Up Here
4. Heroes Evolved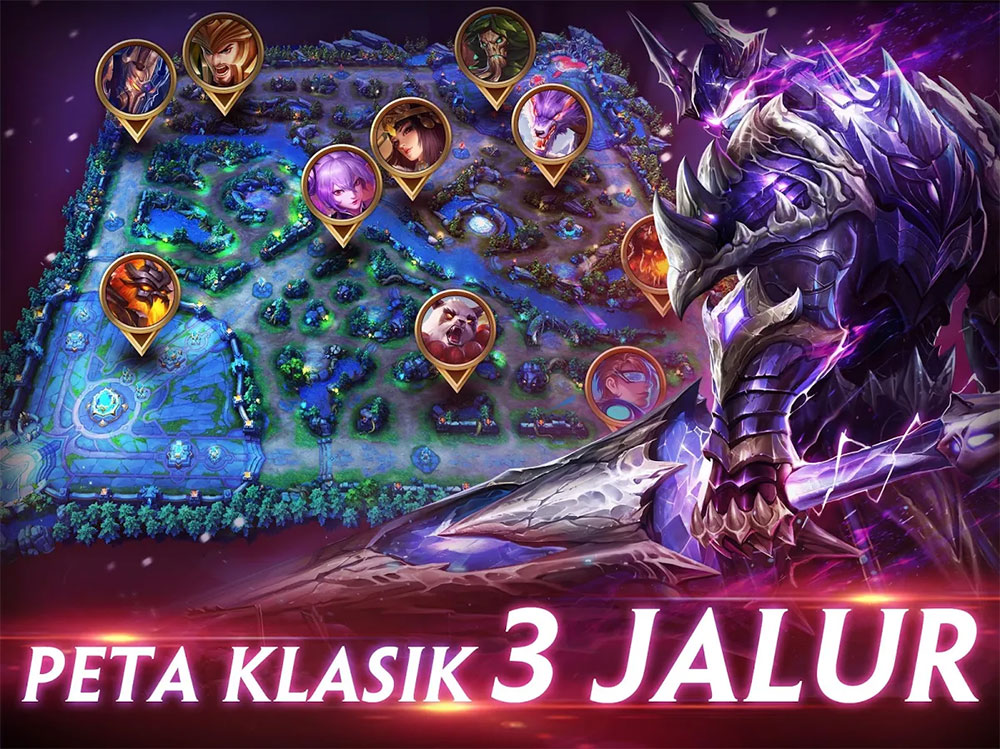 Selain tiga game MOBA mobile di atas, Heroes Evolved layak diberi kesempatan untuk Anda coba. Sekilas game ini hampir serupa dengan AOV dan Mobile Legends, tapi tentu ada beberapa perbedaan.
Dari petanya sendiri ada fitur fog of war yang akan membuat map menjadi gelap. Selain itu, fitur recall tidak hanya bisa digunakan untuk kembali ke markas tapi Anda juga bisa melakukan teleport ke tower mana pun yang masih berdiri. Pilihan hero-nya juga bervariasi, lebih lanjut Anda harus mencobanya sendiri.
Application Information Will Show Up Here
5. Heroes Arena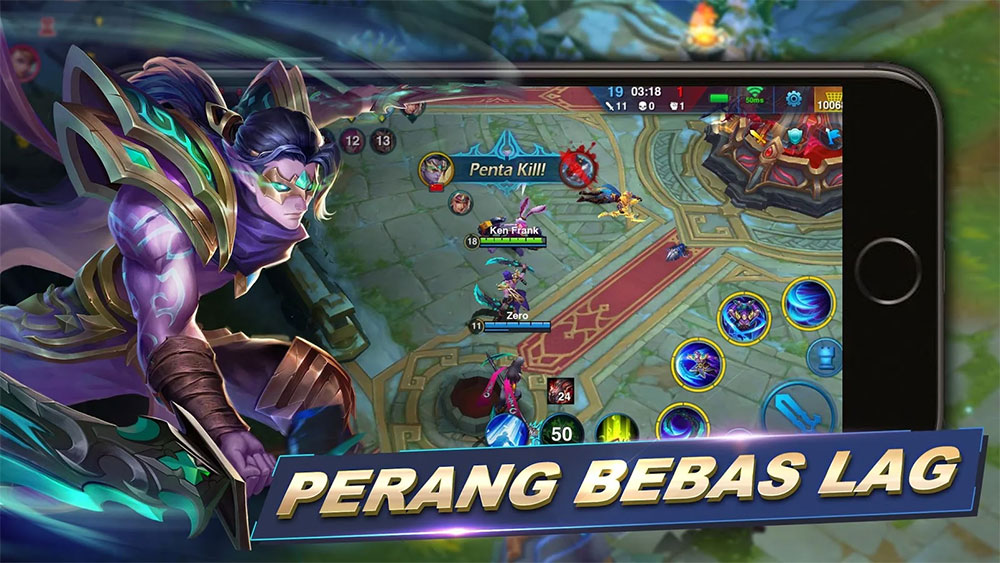 Game MOBA besutan developer uCool ini juga layak menjadi pilihan alternatif terbaik. Berbagai mode disuguhkan, baik itu mode standar MOBA, mode fast game,co-op vs AI, hingga battle royale. Banyak persamaan dengan AOV dan ML, bedanya ialah setiap hero-nya memiliki total lima skill.
Application Information Will Show Up Here
Itulah lima game MOBA mobile terbaik di Android dan iOS paling menantang dan sangat kompetitif pilihan saya. Lebih detailnya, silahkan tonton cuplikan video diatas dan jangan lupa untuk subscribe channel YouTube DailySocial.
Are you sure to continue this transaction?
processing your transaction....