Penyajian add-on pasca-rilis game umumnya ditujukan buat memperkaya konten. Update teknis sendiri dilakukan secara berkala, biasanya dimaksudkan untuk perbaikan serta penyeimbangan gameplay. Namun hal tidak biasa dilakukan Respawn di update terbaru Titanfall 2. Meski tidak begitu terlihat, perubahan di sana memicu perombakan besar pada gameplay.
Respawn Entertainment melepas DLC bertajuk The War Games di tanggal 28 Juni kemarin. Judul tersebut diambil dari nama peta yang menjadi highlight update, yaitu versi remake dari map bertema simulator War Games. Peta ini sebelumnya hadir sebagai bonus konten di Titanfall pertama, mengombinasikan arena sempit dengan rute-rute penyergapan dan ruang terbuka sehingga para Pilot dituntut untuk selalu siap beradaptasi.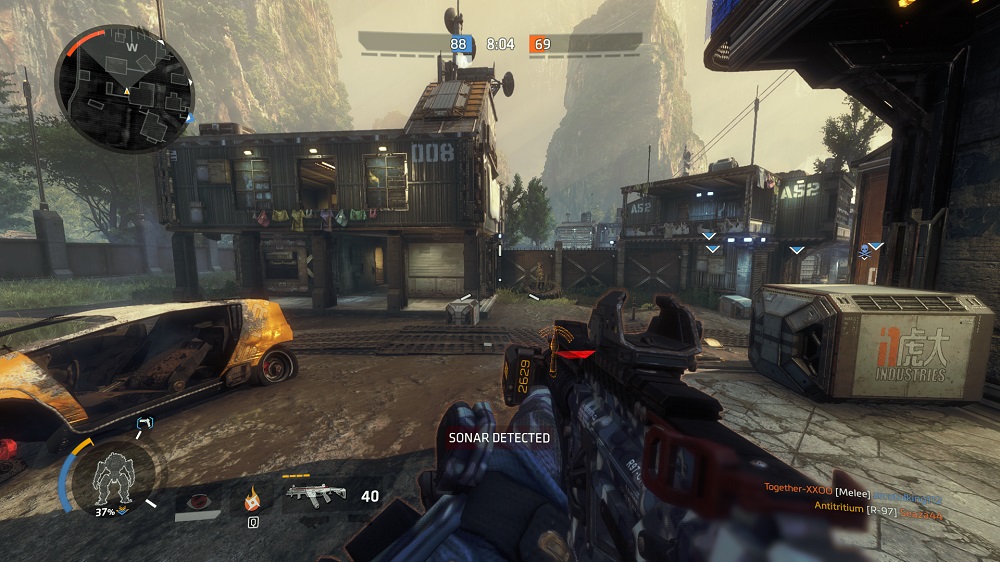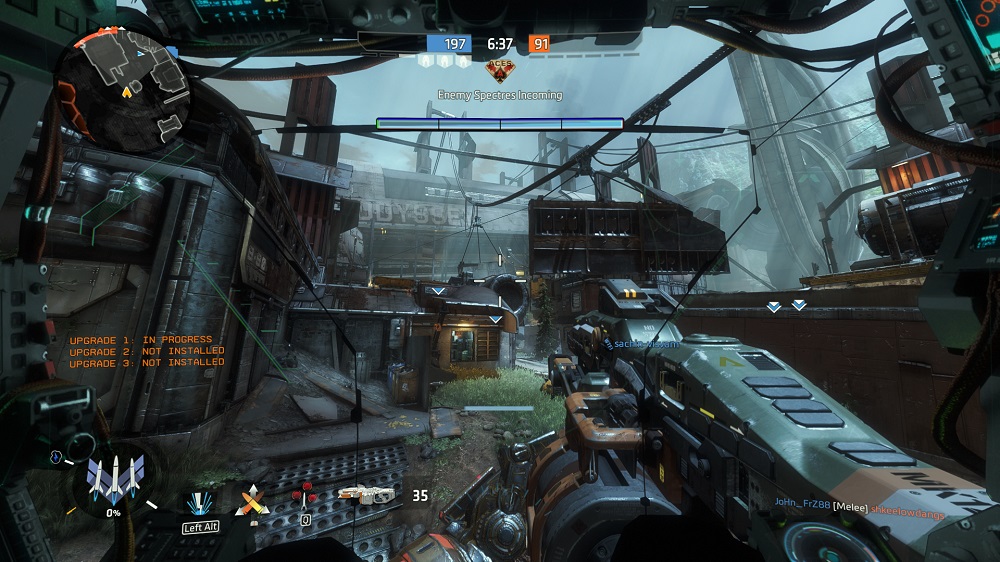 Peta lain yang disuguhkan The War Games ialah Traffic. Map ini hanya bisa dimainkan di mode Live Fire, membawa Anda ke sebuah lokasi uji coba. Tempat tersebut dipenuhi area-area menyelinap dan ruang tempat bersembunyinya para penembak jitu; dipisahkan oleh jembatan, akan mengekspos siapa saja yang mencoba melewatinya.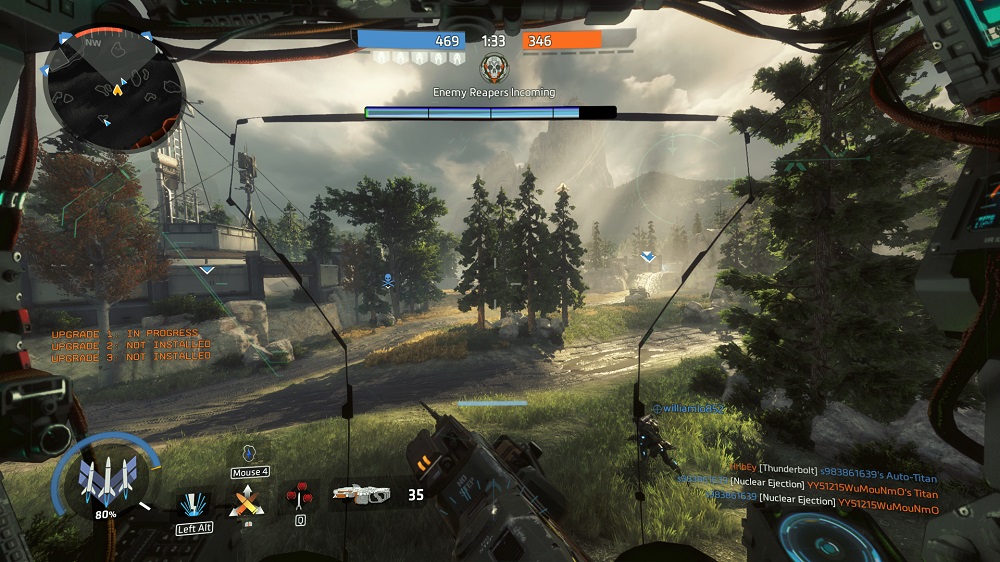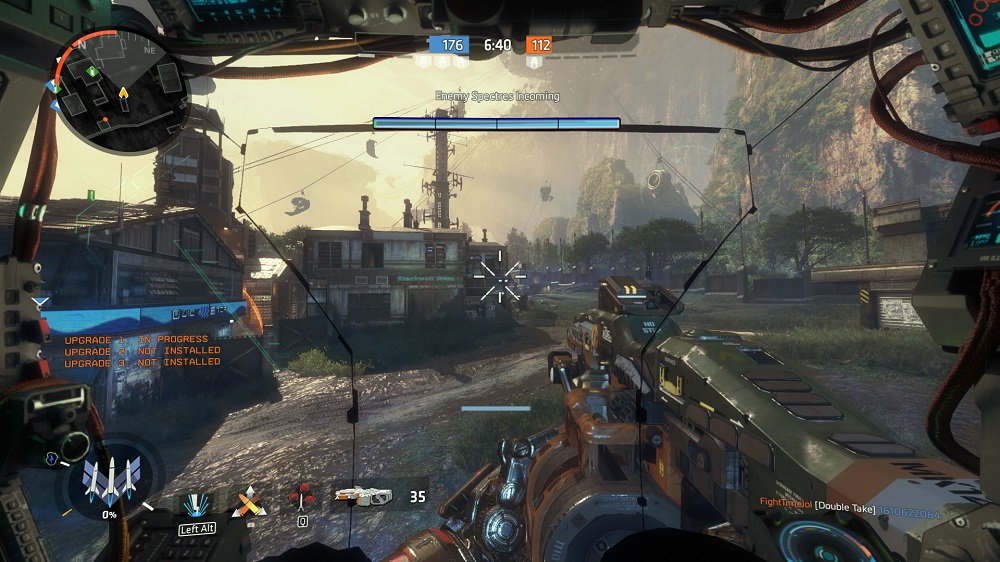 Perubahan paling besar di Titanfall 2 yang dibawa oleh The War Games adalah penambahan slot senjata ketiga. Sebelumnya, setelah memilih senjata utama, pemain harus menentukan apakah mereka akan membawa senjata anti-Titan atau pistol/sidearm. Pistol sangat membantu saat Anda kehabisan peluru, tapi hanya senjata anti-Titan yang efektif buat menumbangkan robot lawan.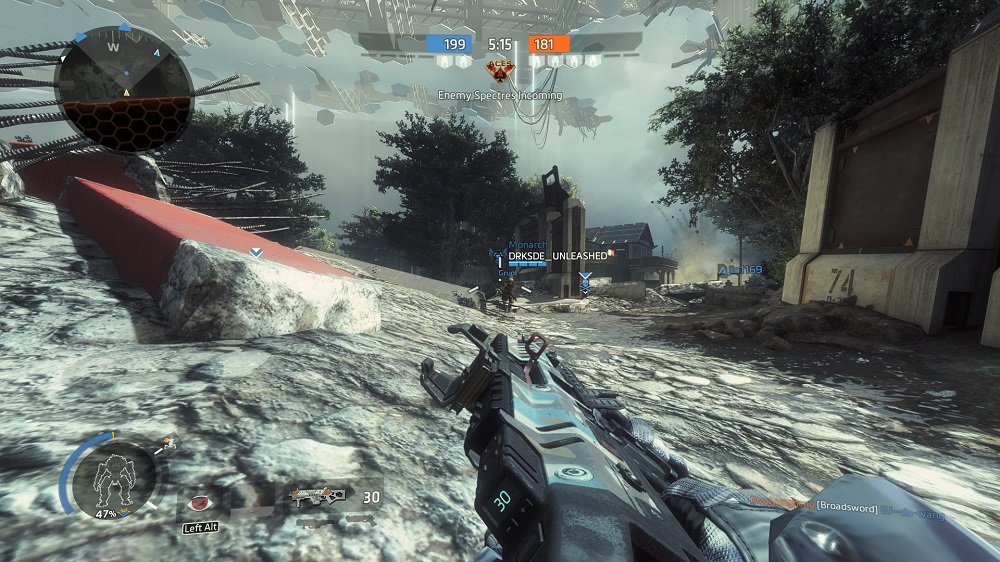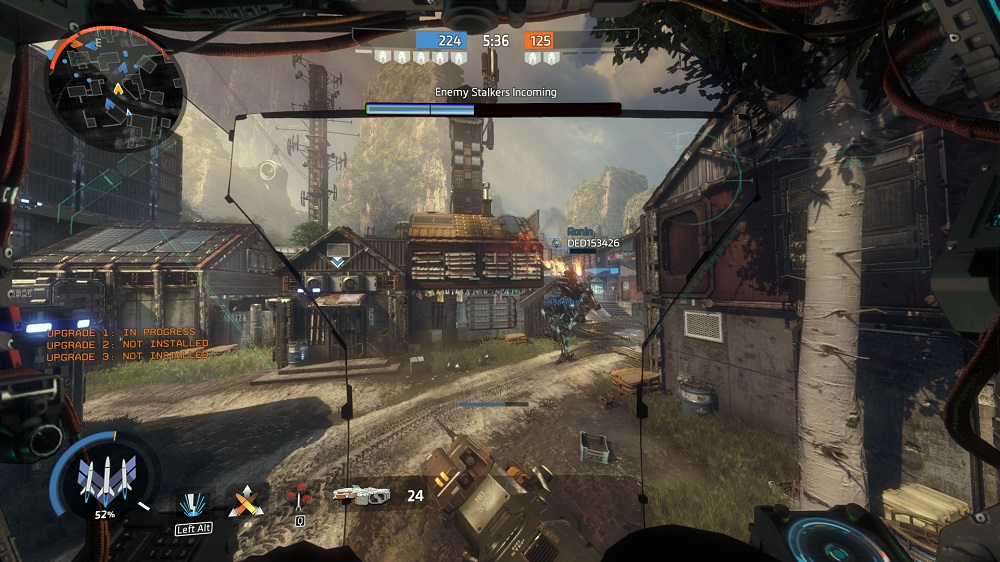 Seperti slot kedua, slot ketiga hanya dapat diisi oleh sidearm atau anti-Titan. Dengan begini, Pilot jadi lebih siap menghadapi situasi berbeda dan meminimalisir resiko membawa perlengkapan yang keliru. Kehadirannya memodifikasi gameplay, mendorong kita untuk lebih responsif mengganti senjata sesuai keperluan, serta memaksa pemain lebih waspada karena musuh kini bisa mengganti senjata saat ia kehabisan amunisi dalam duel.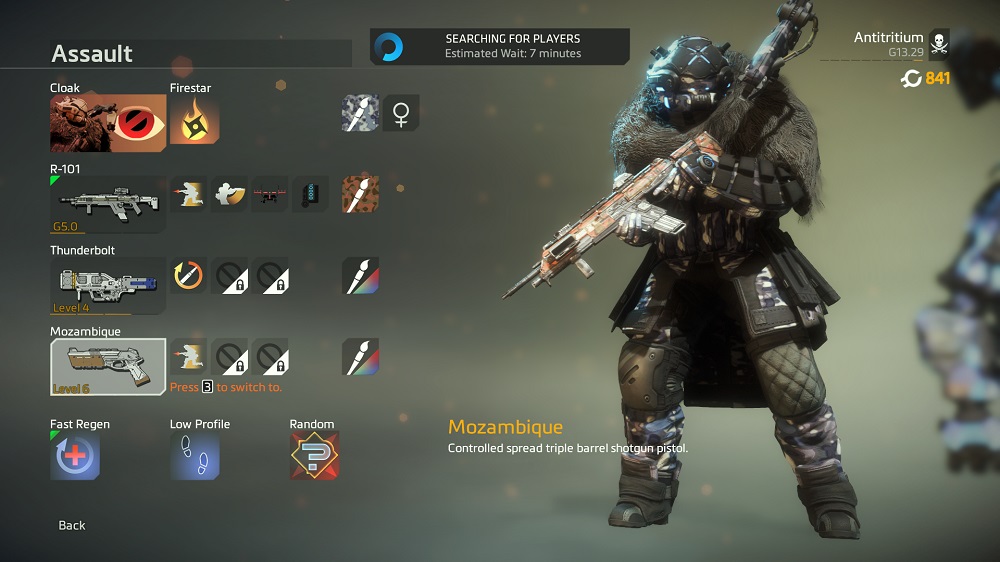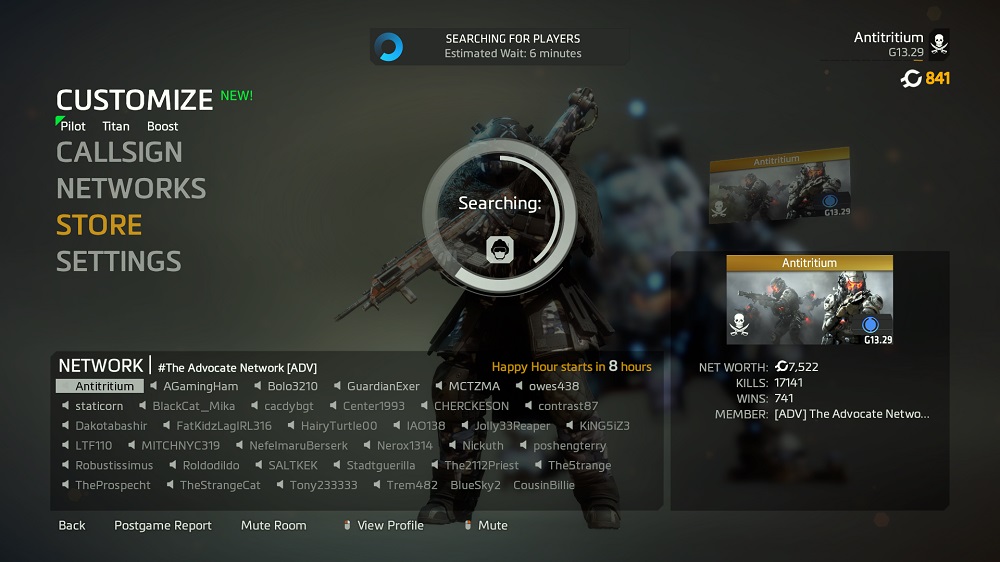 Buat versi PC, penggantian senjata bisa dilakukan dengan scroll wheel atau tombol angka (entah kenapa saya sendiri harus mengonfigurasinya secara manual). Efek yang saya rasakan dari penambahan fitur ini ialah pemain bersenjata granadier jadi lebih merajalela karena mereka tak lagi merasa cemas senjata utamanya itu kurang efektif untuk menghadapi Titan.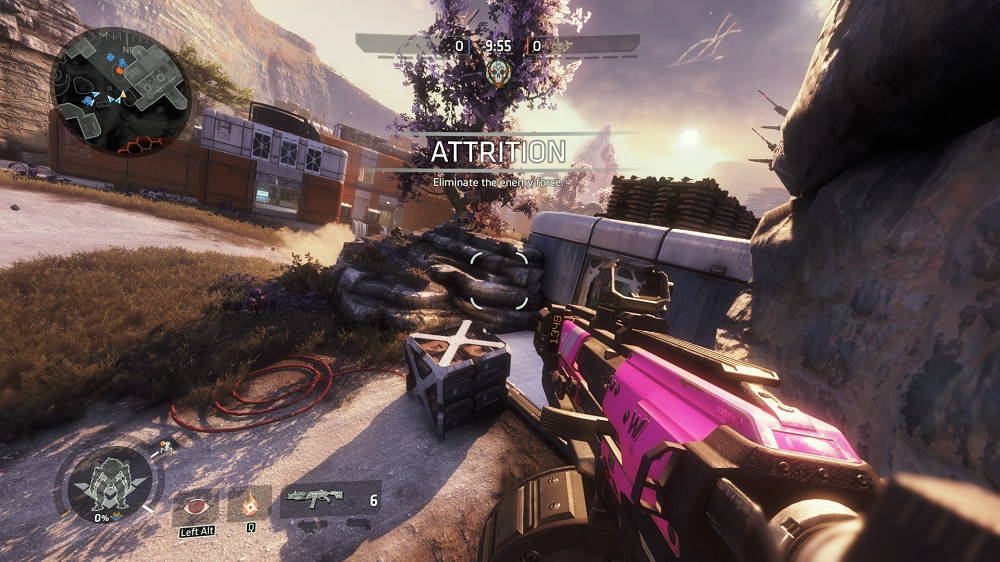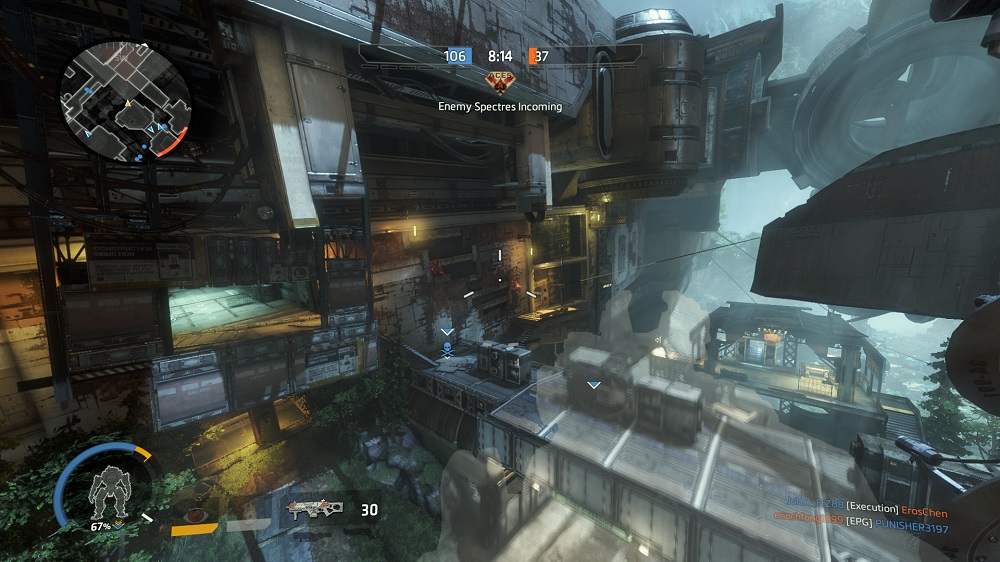 Ada banyak pembaruan yang dibawa oleh DLC The War Games – dari mulai gerakan eksekusi Shadow Boxing, perluasan opsi setting Private Match, penumpasan bug, hingga penambahan Titan Brawl sebagai mode permanen di sistem matchmaking. Selain itu, Respawn juga memperkenalkan mode featured baru bernama Free Agents. Penyuguhannya mirip free-for-all, dipadu twist unik: untuk memanggil Titan, pemain harus mengumpulkan tiga buah baterai. Baterai akan jatuh dan bisa diambil lawan saat ia terbunuh.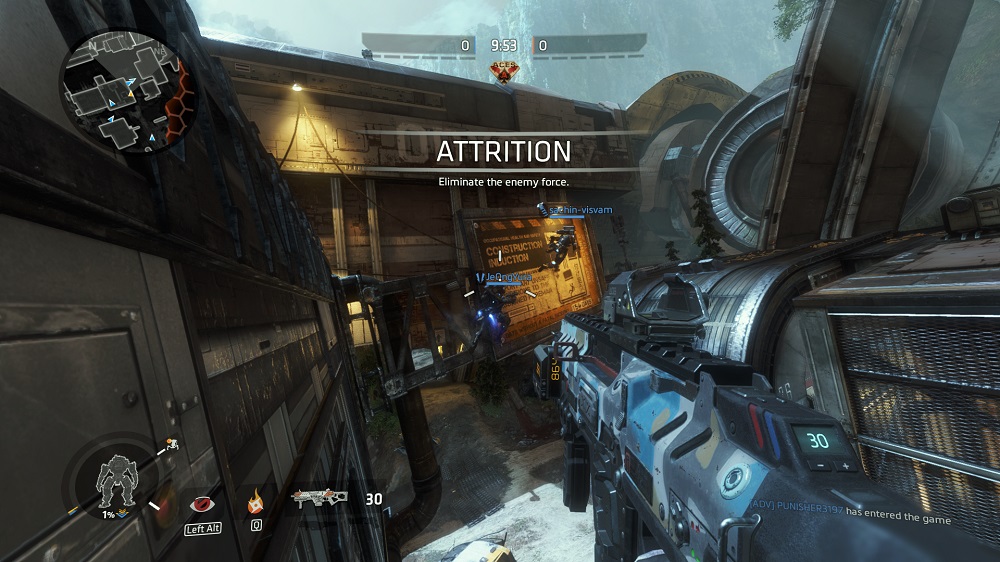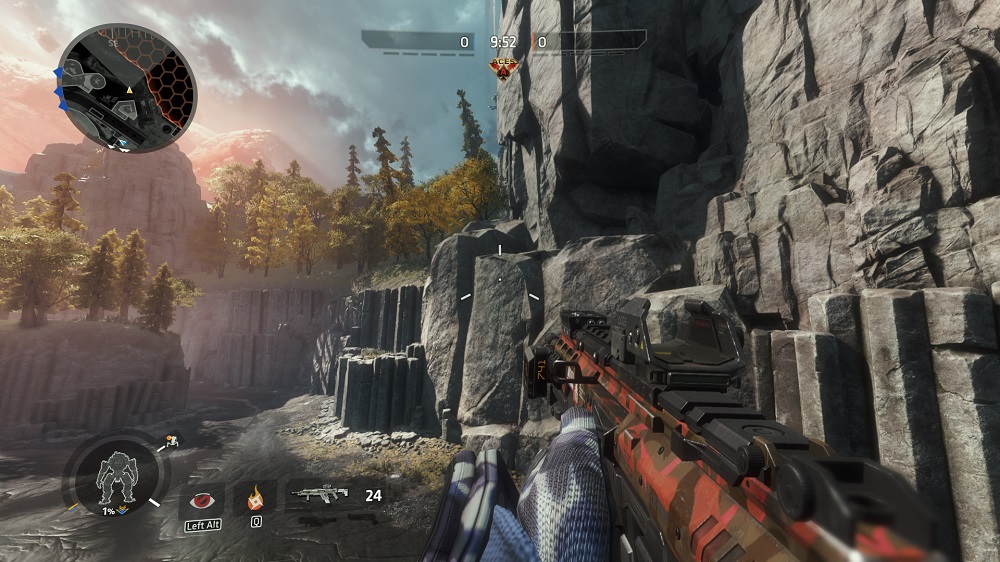 –
Game Playlist adalah artikel gaming kolaborasi MSI dengan DailySocial.
Game dimainkan dari unit notebook MSI GT72VR 6RE Dominator Tobii, ditenagai prosesor Intel Core i7-6700HQ 2,6GHz, kartu grafis Nvidia GeForce GTX 1070, RAM 16GB, penyimpanan berbasis SSD 256GB dan HDD 1TB, serta dilengkapi teknologi eye-tracking Tobii Technology.
DailySocial.id adalah portal berita startup dan inovasi teknologi. Kamu bisa menjadi member komunitas startup dan inovasi DailySocial.id, mengunduh laporan riset dan statistik seputar teknologi secara cuma-cuma, dan mengikuti berita startup Indonesia dan gadget terbaru.