Game Shooter Free-to-Play Fenomenal Warframe Akan Hadir di Nintendo Switch
Digital Extremes juga mengumumkan dua expansion pack baru.
Yoga Wisesa - 9 July 2018
Warframe adalah contoh bagaimana seharusnya permainan free-to-play indie dikembangkan. Saat dirilis di 2013, respons gamer tidak terlalu hangat. Tapi dalam lima tahun perjalanannya ini, Digital Extremes terus menambal kekurangan serta memperbarui gameplay serta kontennya; dan kini ia menjadi salah satu game multiplayer kooperatif terpopuler di Steam.
Setelah memulai perjalanannya di PC, Warframe telah memperluas sayapnya ke dua console current-gen, yakni PlayStation 4 serta Xbox One. Dan tanpa diduga, dalam TennoCon 2018 (konferensi tahunan Warframe) di Kanada minggu lalu, Digital Extremes mengungkap agenda mereka untuk melepas game di Nintendo Switch. Pengumuman tersebut dibarengi oleh penyingkapan video reveal trailer.
Versi Switch Warframe di-porting oleh Panic Button, tim yang juga berjasa menggarap Doom, Wolfenstein II: The New Colossus dan Rocket League di console hybrid Nintendo tersebut. Tentu saja Panic Button tidak mengutak-atik gameplay Warframe – aspek ini tetap serupa di versi lain. Yang mereka fokuskan ialah pada bagaimana agar game nyaman serta intuitif saat dinikmati dari Switch.
Tapi seperti versi lainnya, Warframe di Switch belum siap mendukung cross-platform play. Gamer di PC, Xbox One, PS4 masih belum bisa bermain bersama. Jika saat mulai memainkan Warframe, game diakses dari PlayStation 4, maka progres akun itu cuma dapat diteruskan dari console tersebut. Alasan Digital Extremes atas absennya fitur ini adalah mereka belum menemukan cara agar dapat meng-update game di seluruh platform secara berbarengan.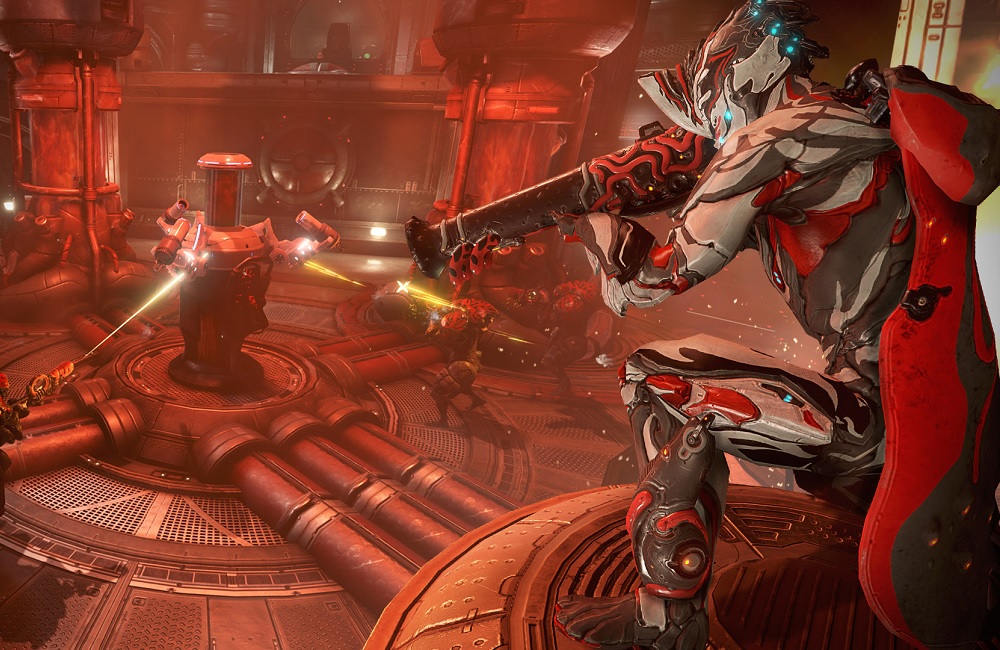 Digital Extremes belum menyampaikan kapan tepatnya versi Switch Warframe akan dirilis, namun reveal trailer-nya tidak akan dipublikasikan jika waktu peluncurannya masih lama. Tebakan saya, developer akan melepasnya di tahun ini atau paling lambat, awal 2019.
Selain mengumumkan Warframe versi Switch, Digital Extremes juga mengungkap expansion pack baru bertajuk Fortuna. Add-on ini akan menyuguhkan dunia permainan terbuka berlatar belakang planet Venus, sembari memperkenalkan faksi cyborg Solaris United. Penjelajahan di Venus bisa dilakukan dengan cara yang tidak biasa: di atas hoverboard Bondi K-Drive. Fortuna merupakan penerus dari update Plains of Eidolon, rencananya tiba di tahun ini.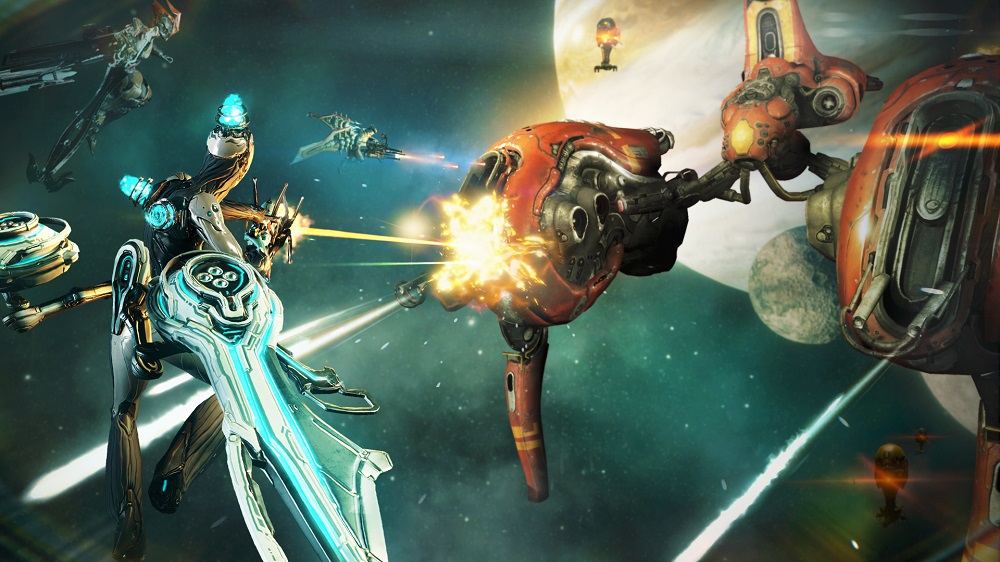 Tapi kejutan dari Digital Extremes tidak berhenti di sana. Setelah Fortuna dilepas, Warframe akan kedatangan expansion pack kedua yang diberi judul Codename: Railjack. Kehadirannya akan mengubah segala hal di permainan. Pertempuran nantinya tak cuma bisa dilakukan dari permukaan planet, namun juga di kondisi nol gravitasi menggunakan pesawat luar angkasa.
Thank you for Reading DailySocial.id
Starting at less than Rp 5.000/Day. You get unlimited access to DailySocial.id