Game Stardew Valley Akan Hadir di Mobil Tesla
Setelah game Cuphead, Stardew Valley akan hadir di mobil Tesla.
Yoga Wisesa - 23 December 2019
Dirancang seorang diri oleh Eric 'ConcernedApe' Barone, Stardew Valley sudah berevolusi dari sekadar alternatif Harvest Moon di menjadi game multi-platform adiktif berfitur lengkap. Tiga tahun sembilan bulan setelah tersedia di Steam, ConcernedApe melepas update raksasa yang dimaksudkan buat memperluas serta memoles aspek gameplay. Kini, Stardew Valley juga bisa dinikmati dari console dan perangkat bergerak.
Meski Stardew Valley telah tersedia di mana-mana, upaya untuk menghadirkan permainan role-playing sekaligus simulasi pertanian ini di lebih banyak platform belum berakhir. Elon Musk selaku bos Tesla Inc. mengumumkan rencana buat meluncurkan Stardew Valley di tiap kendaraan Tesla melalui update software di periode liburan. Selain Stardew Valley, pembaruan juga membawa sejumlah fitur serta game Lost Backgammon.
Tesla holiday software update has FSD sneak preview, Stardew Valley, Lost Backgammon & a few other things

— Elon Musk (@elonmusk) December 20, 2019
Perlu Anda ketahui bahwa Stardew Valley bukanlah game pertama yang Tesla hadirkan di produk otomotifnya. Di awal tahun ini, perusahaan sempat meluncurkan Cuphead di mobil-mobilnya. Cuphead ialah permainan run and gun dengan visual 2D unik ala film kartun tahun 1930-an kreasi StudioMDHR. Saya melihat pola menarik di sini. Tesla Inc. sepertinya sengaja memilih judul-judul indie populer.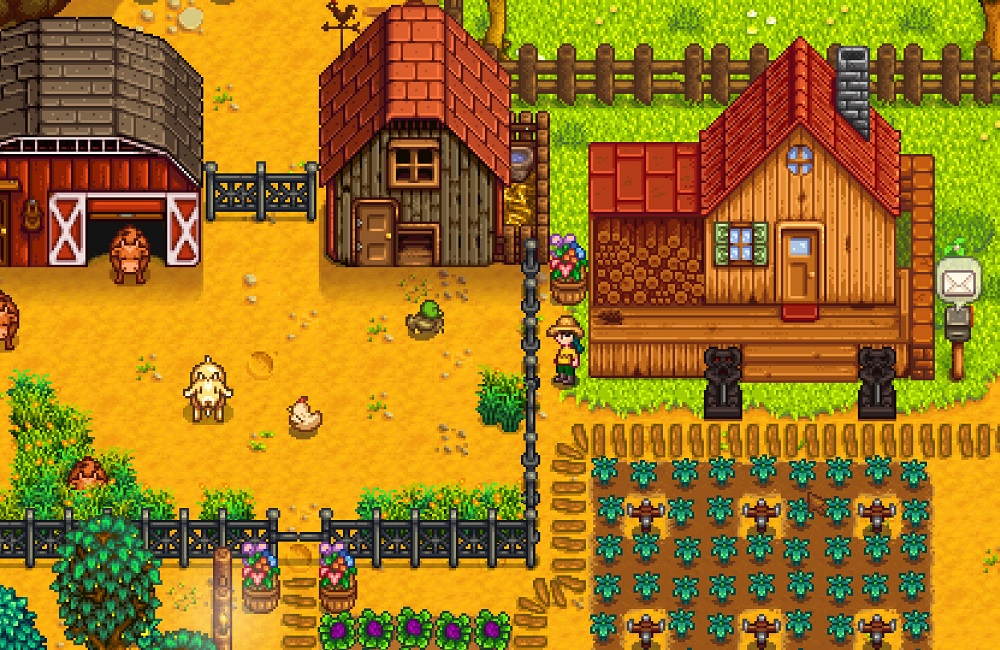 Sedikit sulit membayangkan seperti apa sensasi bermain game via layar di dalam mobil. Untuk mengisi waktu selama perjalanan, umumnya orang menikmati permainan di smartphone atau Nintendo Switch. Saya juga penasaran mengenai versi Stardew Valley yang Tesla sajikan di kendaraannya: apakah versi terbaru yang sudah tiba di PC dan console, atau setara versi Android tanpa dukungan mode multiplayer?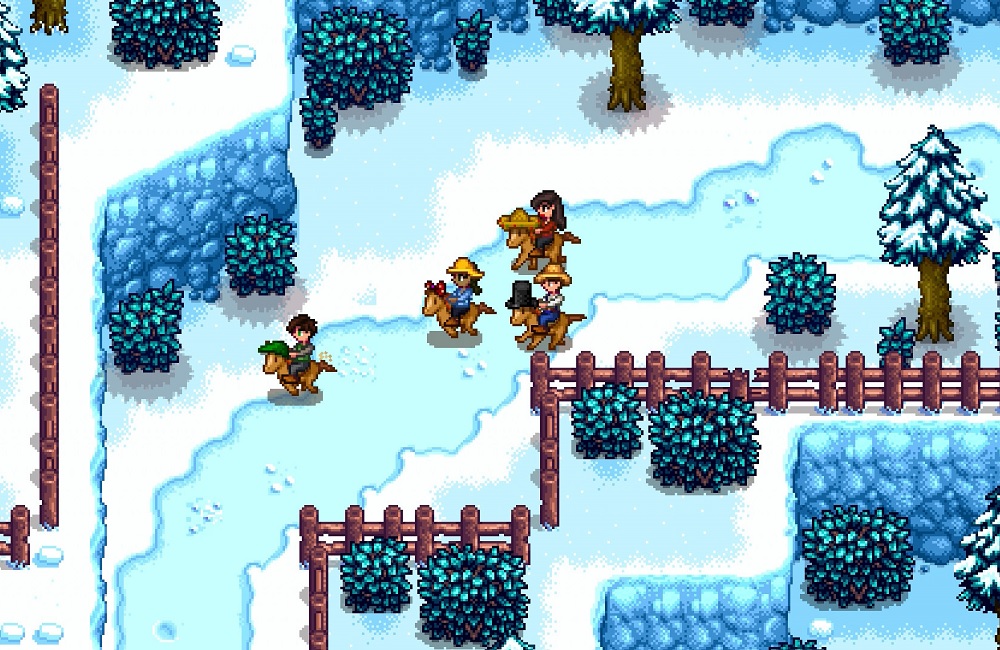 Lewat update 1.4, ConcernedApe bermaksud buat menyempurnakan kreasinya dengan beragam konten dan fitur anyar - beberapa di antaranya sudah lama diminta oleh gamer. Selain itu, pembaruan juga ditujukan untuk memoles game serta menumpas bug. Barone bilang, "Saya harap update ini akan meningkatkan pengalaman bermain Stardew Valley, sehingga membuat waktu yang Anda habiskan di lembah jadi lebih mulus dan menyenangkan."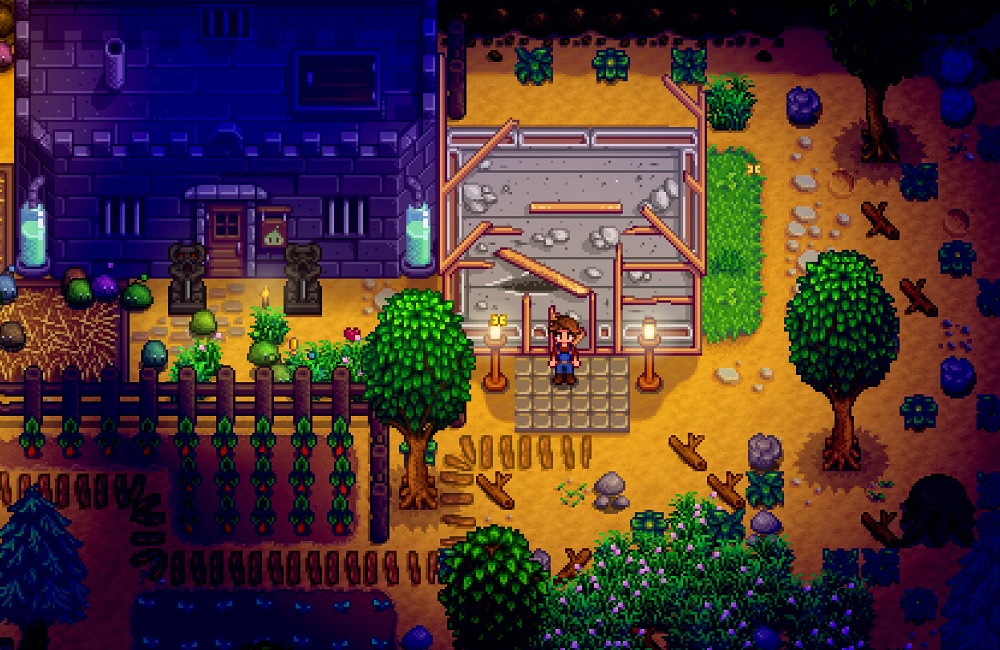 Beberapa konten yang disajikan oleh update 1.4 meliputi kesempatan untuk bekerja jadi penjahit, tambahan 60 item, 24 gaya rambut, 181 baju, 35 topi, 14 celana dan 2 sepatu bot baru, kolam ikan, tipe peta anyar bernama Four Corners dan lain-lain. Daftar lengkapnya bisa Anda baca di laman Steam Stardew Valley.
Tak butuh sistem berspesifikasi tinggi agar bisa menikmati Stardew Valley. Game ini dapat berjalan di hampir seluruh PC ber-OS Windows 10, bahkan saya tidak pernah menemui masalah ketika menjalankannya dari smartphone Android seharga Rp 2 jutaan. Permainan dijajakan secara premium namun bebas dari in-app purchase, di kisaran harga Rp 120 ribu untuk seluruh versi.
Via DualShockers.
Are you sure to continue this transaction?
processing your transaction....