Game
Game Tomb Raider Baru Akan Diumumkan Sebentar Lagi
Tapi bahkan sebelum diumumkan, tanggal peluncuran game ini sudah lebih dulu bocor.
Lara Croft telah lama bertualang sebelum Nathan Drake, John Marston ataupun Captain Price muncul di console generasi keenam hingga platform current-gen. Namun kehadiran game-game modern dengan konten sinematik mendorong Square Enix - pemilik franchise Tomb Raider - untuk mengikuti permintaan pasar. Dan di tahun 2013, dilepaslah reboot dari Tomb Raider.
Arahan baru ini ternyata cocok bagi Lara Croft, menyemangati Square Enix dan Crystal Dynamics untuk menggarap sekuelnya, Rise of the Tomb Raider. Respons pemain ternyata lebih positif lagi. Para gamer memuji aspek grafis, gameplay, serta karakter permainan. Terhitung di akhir tahun 2017 kemarin, game ini terjual hampir tujuh juta kopi. Dan sudah cukup lama diketahui, Square Enix tengah meramu sekuel keduanya, yang konon diberi judul Shadow of the Tomb Raider.
Dan di minggu ini, Square Enix meng-update situs TombRaider.com sehingga menampilkan ilustrasi mirip gerhana matahari, dengan informasi tanggal di bawahnya. Permainan kemungkinan besar akan resmi diumumkan pada hari ini tanggal 15 Maret, tepat pukul 06:00 pagi PDT (Pasific Daylight Time). Jika waktu ini dikonversi ke WIB, maka penyingkapan akan dilakukan jam 20:00 malam nanti.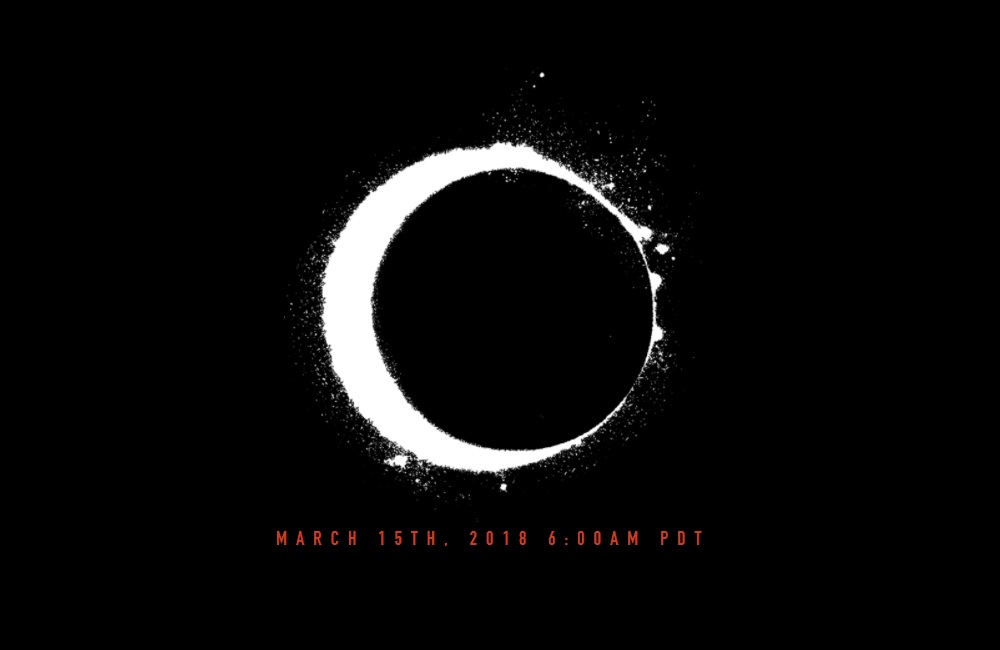 Namun bukan hal ini saja yang terungkap di situs permainan Tomb Raider. Jika berkenan berhadapan dengan deretan kode, silakan lihat source laman tersebut. Tersembunyi di antara baris huruf dan angka, tersingkaplah deskripsi singkat permainan dan tanggal rilisnya. Informasi di sana juga sekali lagi mengonfirmasi judul yang diusung game, yakni Shadow of the Tomb Raider. Square Enix menuliskan: 'Shadow of the Tomb Raider adalah penutup klimaks kisah awal mula Lara Croft'. Dan permainan akan tersedia pada tanggal 14 September 2018.

User Twitter Nibellion juga sempat mengunggah bocoran video teaser trailer. Resolusinya memang rendah dan durasinya cukup singkat, namun di sana saya bisa melihat bagaimana Lara Croft dihadapkan pada situasi serupa dua game pendahulunya: ia dikejar-kejar oleh tentara paramilimeter dan kembali harus mengerahkan seluruh kemampuannya (termasuk memanjat tebing) untuk bertahan hidup.
...so the teaser trailer for Shadow Of The Tomb Raider just leaked as wellhttps://t.co/QFDai95JMUpic.twitter.com/KGnJ5mqxYI

— Nibel (@Nibellion) March 14, 2018
Info lain yang saya tangkap ialah setting permainan. Di bocoran trailer itu, Lara tampaknya akan bertualang di daerah dengan hutan tropis. Tebakan saya adalah daerah Amerika Selatan karena sesi akhir video memperlihatkan bangunan mirip kuil suku Aztec.
Dan berdasarkan pengalaman sebelum-sebelumnya, hampir bisa dipastikan Square Enix akan melepas Shadow of the Tomb Raider di platform permainan utama seperti PlayStation 4, Xbox One dan PC.
Via Kotaku.
Are you sure to continue this transaction?
processing your transaction....