Games iOS Pilihan Minggu Ini
Aditya Daniel - 30 May 2015
Hai! Jumpa lagi di artikel game iOS pilihan. Minggu ini kami sudah mengumpulkan 5 game pilihan yang bisa Anda mainkan di perangkat iOS kesayangan. Tanpa berlama-lama lagi mari kita bahas satu persatu.
The Branch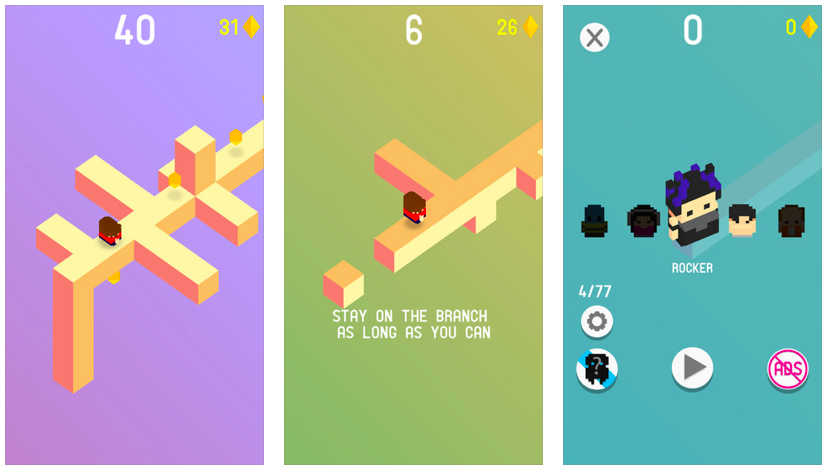 Game dengan tampilan 8-bit ini menawarkan permainan sederhana. Anda diwajibkan menjaga Mike tetap berada dalam sebuah jalan yang disebut branch. Anda bisa tap pada layar dan melakukan rotate untuk menjaga Mike tidak jatuh.
Download - App Store - Gratis
Puzzledrome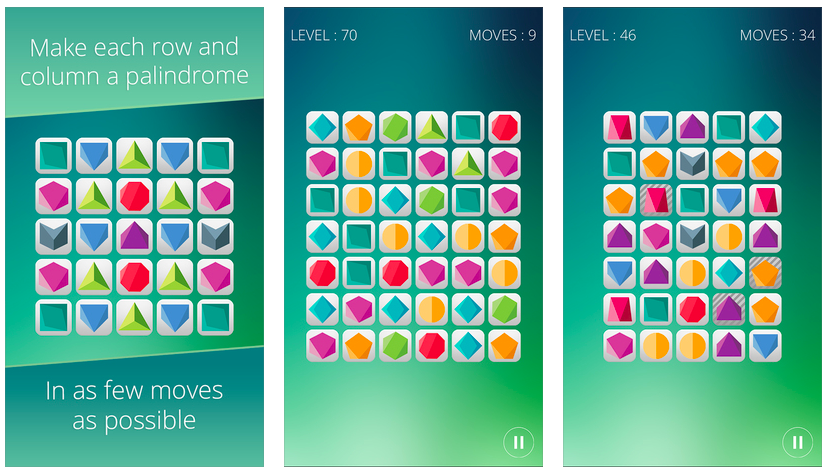 Game puzzle yang wajib untuk Anda mainkan. Tampilan game ini mungkin akan mengingatkan Anda akan game Bejeweled dimana terdapat banyak diamond di sepanjang permainannya. Namun cara bermain game ini berbeda.
Pada Puzzledrome Anda diwajibkan untuk menyusuk diamond tersebut ke sebuah bentuk palindrome. Yang pasti Anda diharuskan menyelesaikan Puzzledrome dengan langkah sesedikit mungkin. Penasaran? Yuk, langsung unduh.
Download - App Store - Rp 23 Ribu
Info Menarik: Slide The Block: Game Puzzle Baru Karya Game Developer Lokal
Colorbs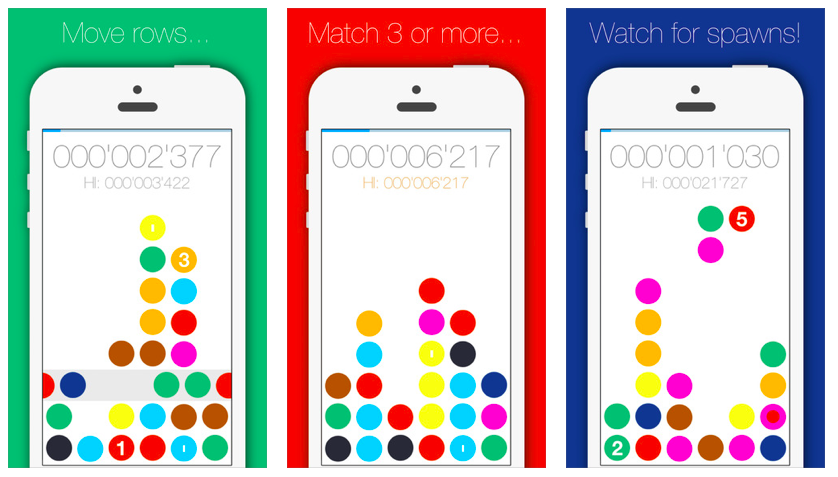 Menemani Puzzledrome, Colorbs adalah game puzzle dengan skema permainan mirip Tetris dengan sedikit modifikasi. Anda diwajibkan menyusun 3 warna yang sama. Anda bisa menggeser lingkaran-lingkaran yang sudah tersusun dan menggabungkannya dengan lingkaran yang jatuh. Dapatkan nilai tertinggi dan tantang teman-teman kamu. Yuk, unduh!
Download - App Store - Gratis
The Pumped BMX
Melakukan lompatan, berputar di udara serta berbagai macam trik BMX bisa Anda lakukan di game yang satu ini. Ada 44 level untuk menantang Anda. Dengan konten HD, The Pumped BMX menawarkan grafis yang ciamik selama permainannya. Lebih lagi The Pumped BMX merupakan aplikasi universal dimana bisa dipasang di iPhone, iPad atau iPod Touch yang anda miliki.
Download - App Store - Rp 23 Ribu
Info Menarik:Twitterrific, Aplikasi Twitter Kaya Fitur dan Kustomisasi
Hyper Square
Menjadi Free App of The Week minggu ini Hyper Square menghadirkan game puzzle dengan skema permainan unik. Permainannya mudah, cukup pindahkan kotak-kotak ke targetnya secepat mungkin sebelum waktu habis. Semakin naik level, semakin sulit permainan serta waktu yang diberikan semakin sedikit.
Bermain Hyper Square semakin menyenangkan dengan adanya soundtracks. Tak perlu lagi berpikir panjang, segera unduh Hyper Square mumpung gratis.
Download - App Store - Gratis
Selesai sudah 5 game iOS kami sajikan untuk Anda. Sembari mengisi akhir pekan, mencoba game terbaru pilihan Trenologi bisa menjadi pilihan.
Are you sure to continue this transaction?
processing your transaction....